In 2010, before their multiple-award-winning, NYT Best Selling graphic novel adaptation of Octavia Butler's Kindred (which we mentioned in the 35), Professor John Jennings and Dr. Damian Duffy published a 176-page collection of art and essays celebrating the work of the black independent comics community. Black Comix: African American Independent Comics, Art and Culture featured over 50 contributors, including Dawud Anyabwile, Eric Battle, Kenji Marshall, Afua Richardson, Larry Stroman, Rob Stull, Lance Tooks, and many, many more. It met high praise throughout the industry and quickly sold through its respectable print run, remaining a go-to reference for creative inspiration. extreme
A decade later, the prominence of black comic creator talent has continued to grow and innovate. In 2018. John and Damian felt the time was right for an updated spotlight on the topic to keep the relevance or the conversation alive and ongoing. Rather than simply reprinting the first edition, considering the number of fresh new voices joining and changing the industry, a whole new volume was necessary.
So in 2018, Black Comix Returns was released.
"Co-editing and curating Black Comix Returns has been one of the most rewarding experiences in my career. The book is a gift to black creative culture and its relevance today is as palpable as it was two years ago when it was first published. The artists in the book are some of the most talented comics professionals working today and they are inspirations to every aspiring artist and catalysts of change through the powerful representation of independent black creators and characters in today's sequential art landscape." – John Jennings, June 11, 2020
Featuring over 100 black comic book artists and writers, Magnetic Press are currently selling this 12"x12" hardcover for 30% off through June 30th, cheaper than the few remaining copies on Amazon. Use code "BLACKCOMIXMATTER" here.
Magnetic Press will also donate a portion of the proceeds from all sales to The Detroit Creativity Project, giving young people the tools to make meaningful change in their lives. Their students learn to innovate, collaborate, and adapt to change – valuable skills they need now and in the future.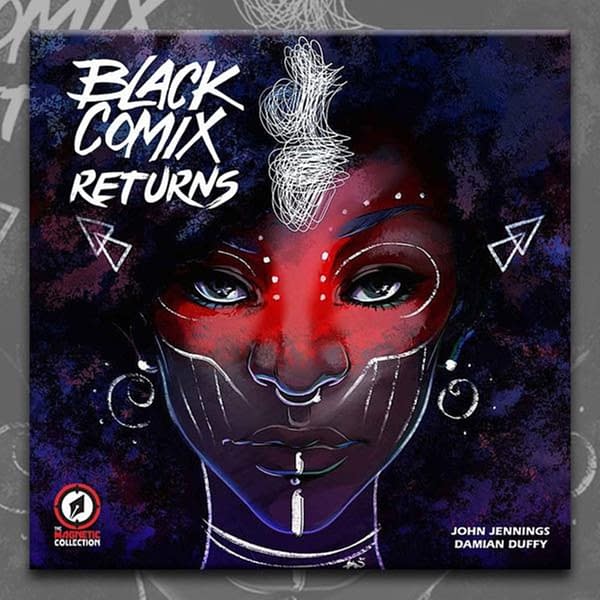 Enjoyed this article? Share it!