Black Mask is Back: Devil Within & Survival Fetish Release Next Week
The indie powerhouse publisher that delivered such subversive series as We Can Never Go Home and Kim & Kim has been back at it recently with some new major announcements this month. As the comics industry returns to a state of… somewhat normalcy (though, in this industry, what really is "normal" anyway?), Black Mask Studios has begun to roll out a slate of trade paperbacks. With Jade Street Protection Services and Last Song 3 on shelves now with Breathless set for a September release, the indie company is known for its punk rock ethos will release trade paperbacks for two series next week: Devil Within, a horror story set in the Philippines, and Survival Fetish, an action-packed thriller.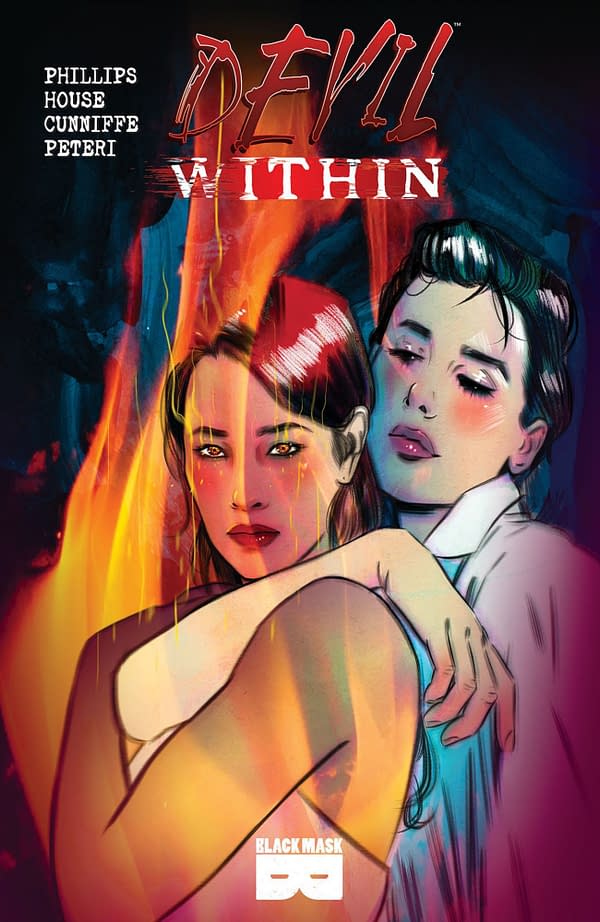 Devil Within is written by Stephanie Phillips, illustrated by Maan House, colored by Dee Cunniffe, and lettered by Troy Peteri. Devil Within is an early work of Phillips, who has become a prolific writer, currently working on three different titles as she Tweeted today: A Man Among Ye from Top Cow, Artemis & the Assassin from Aftershock, and Taarna in Heavy Metal. Devil Within follows newly engaged couple Michelle and Samantha, who begin experiencing horrific events upon moving into a new house.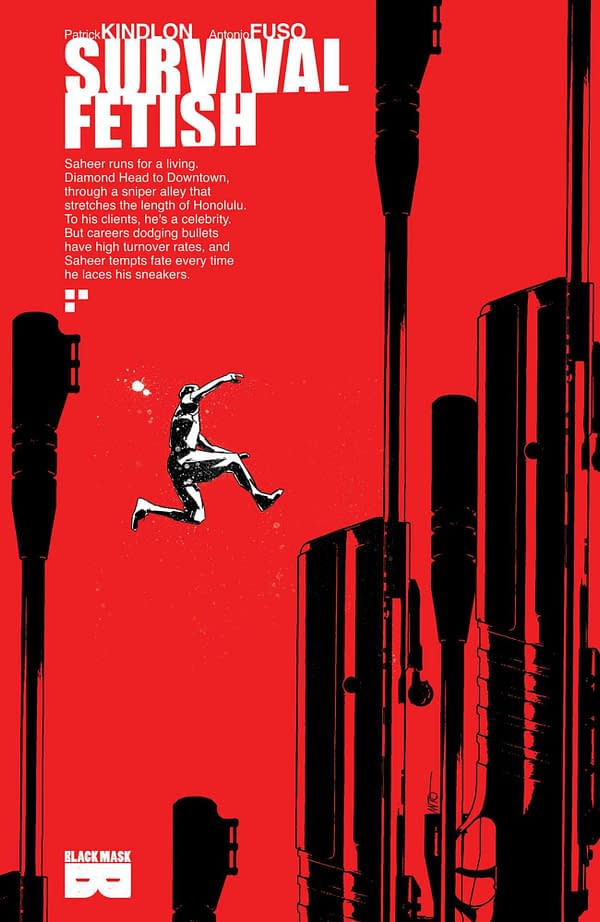 The same day will see the release of Survival Fetish written by one half of the We Can Never Go Home writing team Patrick Kindlon, illustrated by Antonio Fuso, and lettered by Jim Campbell. Survival Fetish follows Saheer, a man who has become a local legend for transporting medicine and messages across a land ruled by gangs in Downtown Honolulu. This announcement reiterates that Fuso will be drawing Black Mask's Mr. Robot comics, which was announced as one of the company's first foray into licensed material.
Both Devil Within and Survival Fetish will be released in trade paperback on August 26th from Black Mask Studios.