July 12th sees the launch of CALEXIT, a new comic book by Matteo Pizzolo and Amancay Nahuelpan from Black Mask Studios telling the story of the US' most powerful state, seceding from the rest of the country, rather than be ruled by a tyrannical President.
Which could never happen. The book is published a week before San Diego Comic-Con and Black Mask is publishing the CALEXIT: Comics Change The World Tour of comic stores to promote the new series.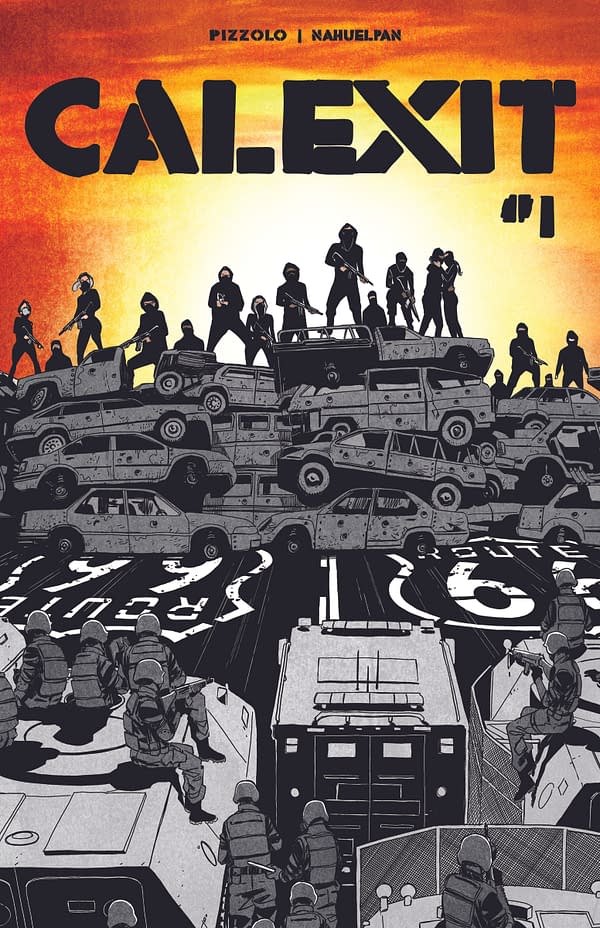 "Given the level of conversation we're already hearing around CALEXIT, it made sense to debut the series timed to California's own San Diego Comic Con where we can directly engage with readers and discuss the intentions behind the book," said Matteo Pizzolo, co-founder of Black Mask Studios and the writer of CALEXIT. "We're looking to spark a dialogue with fans, press and retailers about what's happening, both in the real world and in the fictional world of CALEXIT. There's no better way to do that then hit the road on the 'CALEXIT: Comics Change The World Tour' signing tour.'"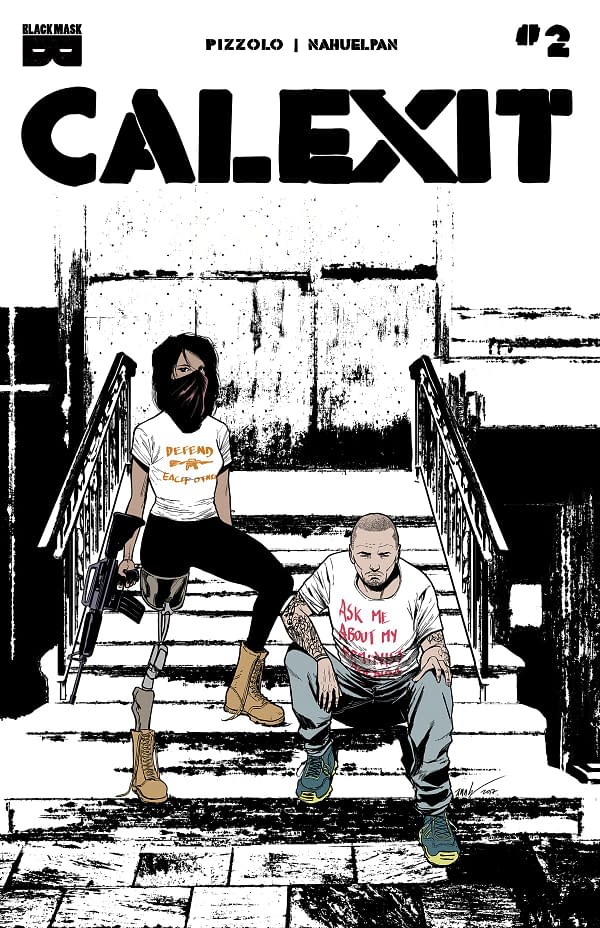 Pizzolo and Nahuelpan will be joined by other Black Mask Studios creators at CALEXIT: Comics Change The World Tour events throughout the year. Here's the line-up so far.
CALEXIT: Comics Change The World Tour Wave 1
4 Color Fantasies, Rancho Cucamonga
Alakazam Comics, Irvine
Brian's Comics, Petaluma
Cape & Cowl Comics, Oakland
Comickaze, San Diego
Comics Conspiracy, Sunnyvale
Comics Factory, Pasadena
Comix Experience, San Francisco
Escapist Comics, Berkeley
Golden Apple Comics, Hollywood
Hypno Comics, Ventura
Meltdown Comics, West Hollywood
Mission: Comics & Art, San Francisco
Njoy Comics & Games, Northridge
POP Comics, Anaheim
Pulp Fiction Comics, Long Beach
Pulp Fiction Comics, Culver City
A Shop Called Quest, Claremont
A Shop Called Quest, Downtown LA
A Shop Called Quest, Redding
Southern California Comics, San Diego
More locations to come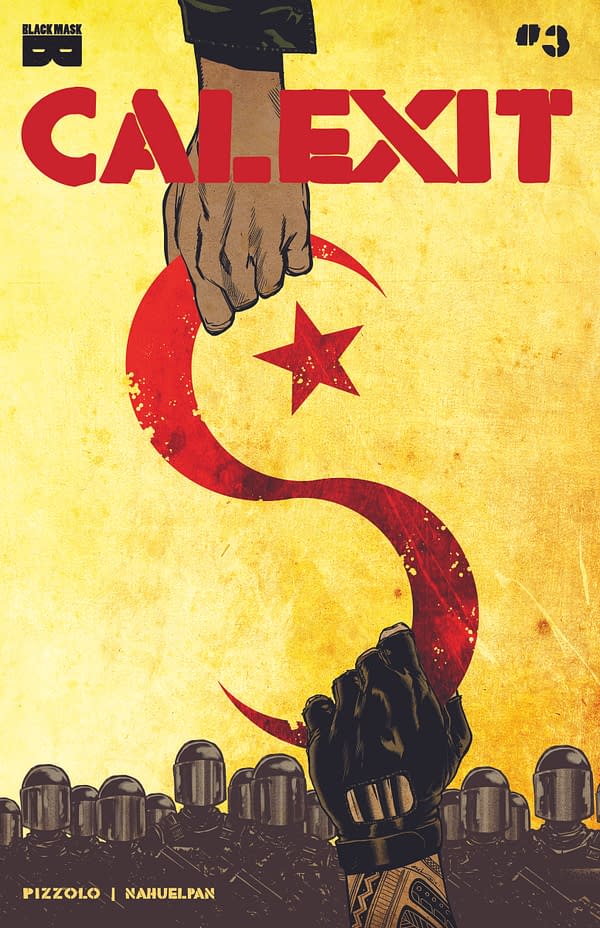 Wave 2 will be in Pacific Coast Sister Cities this summer, with signings in Tijuana, Oregon, and Washington State. Wave 3 will be a Red State Tour in the Fall.
In CALEXIT, the citizens of California will struggle to seize power back from an autocratic government. The ongoing series tells the story of Jamil, a 25-year old courier (aka smuggler), and Zora, a 27-year old leader in the Pacific Coast Sister Cities Resistance, who escape together from a prison camp in Occupied Los Angeles, where martial law has been in place for the past year — ever since America's demagogue President signed an executive order to deport all immigrants, and California responded by proclaiming itself a Sanctuary State. Each issue of CALEXIT will also include non-fiction material about local sustainability and grassroots campaigning for 2018 elections.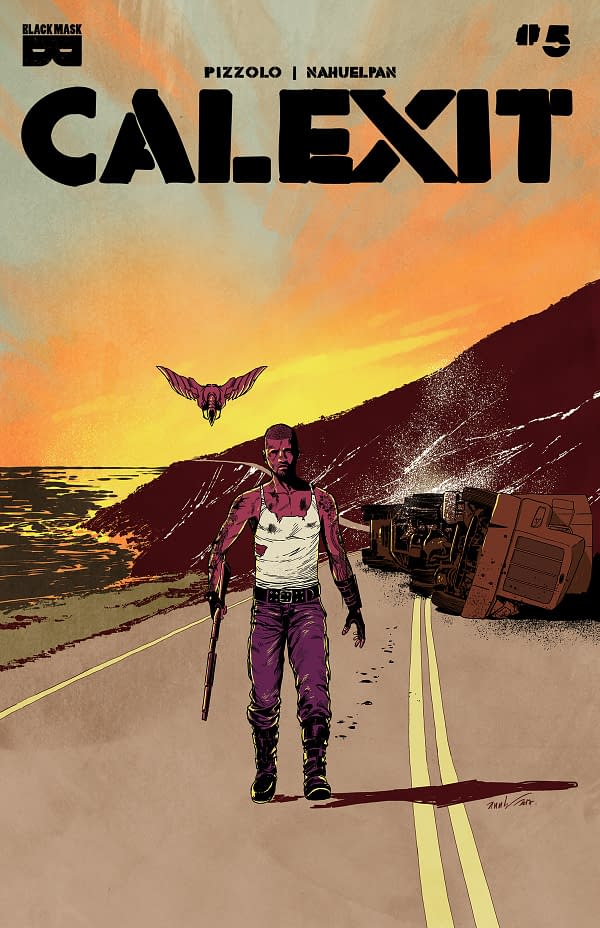 Enjoyed this article? Share it!