Black Panther The Sound and the Fury #1 Review: Simple but Dull Hero vs. Villain Story
T'Challa is in Dubai to make a deal for Vibranium when the city comes under attack by the Klaw. It's up to the Black Panther to save the city and bring down the villain threatening it.
The book also includes the first appearance of the Black Panther back in Fantastic Four #53-54, but we'll actually get back to that another time. I've been planning to review that story on its own with the film coming out in a week.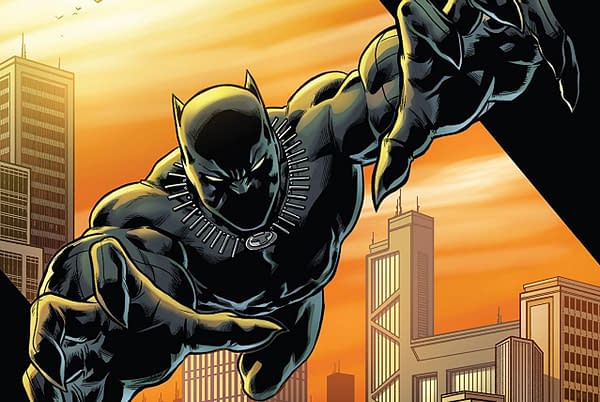 Black Panther: The Sound and the Fury's main story is a basic "fight the bad guy" story clearly intended to be a good entry point for newer and particularly younger readers into the world of the Black Panther. It's straightforward, lacks any twists, turns, or greater context, and it uses a lot of the old, cheesy "hero speak."
Not all of this means that the comic must be bad; in fact, it's not. However, it does leave the main story of this comic mediocre.
Black Panther and the Klaw aren't afforded any real personality beyond hero and villain. The comic does a good job of establishing that each character is uniquely intelligent, but that isn't a full person in and of itself. If I were new to Black Panther, I would think he's quite dull from this comic and seems way more interesting in Civil War and the trailers for Black Panther itself.
I do appreciate the point of making T'Challa look like a classical hero here, but it's still far less than he should be. Hell, the back-up issues of Fantastic Four afford T'Challa way more of a personality than the main story.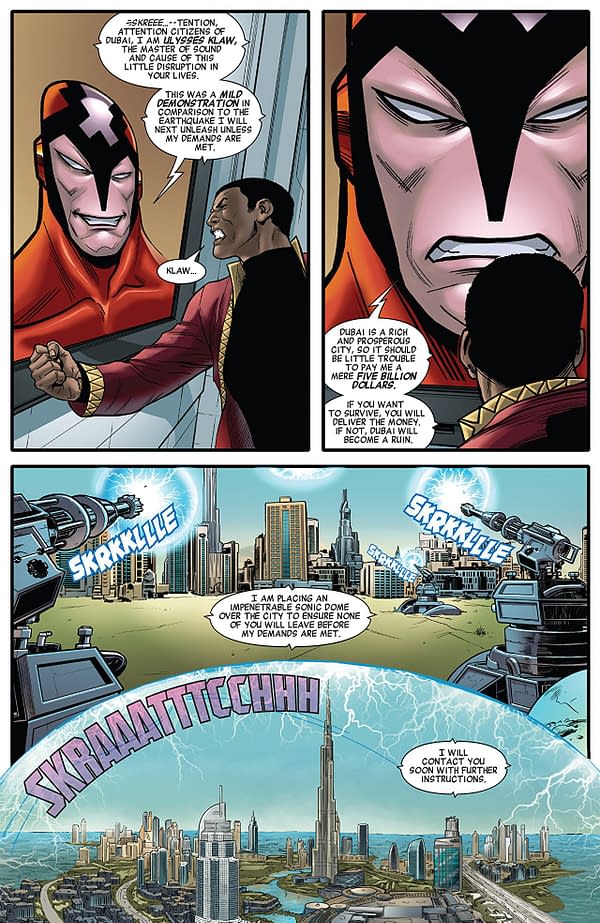 Andrea Di Vito's artwork is far and away the best part of the story. Writing T'Challa like a generic hero isn't great. Drawing the Black Panther like a generic hero looks great since his visual design is already so simplistically brilliant. The visuals show off the Panther in an epic fashion, and Laura Villari's color work balances the black of his costume with plenty of bright and eye-catching color around him.
Black Panther: The Sound and the Fury #1 is a decent read for a young and new Black Panther fan, but it offers little to anyone with some experience with T'Challa. It's not bad, but it's not good either. The art does a lot of it, and it does get some extra credit for including T'Challa's first appearance in the back. All told, I can recommend this to someone with kids, but it's far from a must-buy.