This is the Top Ten Bleeding Cool Bestseller List, as compiled by a number of comic stores from their sales on Wednesday and Thursday. It measures what are known as the "Wednesday Warriors", those who can't wait till the weekend to get this week's comics. Marauders takes the top spot, the first of the Dawn Of X titles not to have X in the title. Batman/Superman is holding up strong and Amazing Mary Jane launched strongly too.
Top ten bestselling comics of the week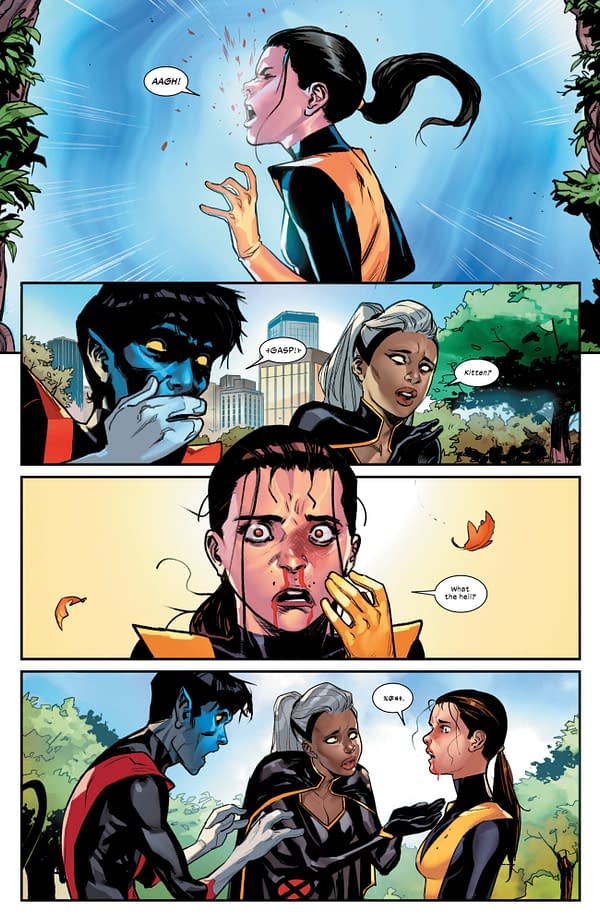 Marauders #1
Batman Superman #3
Batman Curse of the White Knight #4
Amazing Spider-Man #32
Immortal Hulk #25
King Thor #2
Detective Comics #1,014
Amazing Mary Jane #1
Action Comics #1,016
Avengers #25
Thanks to the following retailers…
Who had this to say:
The X-Men are on top again at FFF this week with Marauders debut issue taking the #1 spot on our Weekly Top Ten. People are still riding the Hox/PoX high and the ancillary X-Books are enjoying the hold over. I'm sure Excalibur will enjoy a similar spot next week. When the next issue of Marauders comes out though, I have a feeling it won't be anywhere near as high up. Batman is never far from the top of our lists either as Curse of the White Knight and Batman/Superman at the #2 and #3 spot followed by Detective at #8. Amazing Mary Jane and Money Shot were the two big #1 issues this week and while I'm a little surprised Mary Jane actually cracked the top ten, I'm equally surprised Money Shot didn't do a little better. But up against X-Men and Batman I guess it's not a real shock to see an indie book take the #5 spot. X-Men #1 is still selling well (see the Hox/Pox high remark) and cracked our top ten just above Angel which has maintained a small following that keeps each issue close to the top ten (even if it is just #10).
—-
Everyone was curious to try MARAUDERS – don't know how many will be back.
KING THOR was spectacular as usual.
IMMORTAL HULK #25 did not fail to disappoint most everyone.
AMAZING MARY JANE did better than I expected, but mostly customers wanting the ARTGERM cover(s).
ASM FULL CIRCLE did better than expected considering the cover price.
Most customers were happy with this weeks selection of NEW RELEASES.
CRAZY should be returnable with cover A showing up 2 weeks AFTER cover B got released.
—-
Dawn of X dominates once again, with the debut of MARAUDERS in our number one spot. However, it is extremely noteworthy that the margin between first and second place has shrunk considerably. Perhaps *six* ongoing X-books was saturating the market a bit much?
—-
Following that, IMMORTAL HULK continues steadily along as an all-time great run. The rest of the list is a pretty standard assortment of usual suspects ranging from stalwarts like DETECTIVE and AMAZING SPIDER-MAN near the top, to AVENGERS and CURSE OF THE WHITE KNIGHT near the bottom.
—-
This time we have six Marvels, three DC's, and one independent in our Top Ten–but this time, it's Vault Comics' Money Shot that broke into the big leagues! Once again, DC's Superman title (Action Comics) missed our top ten entirely–and what a precipitous decline it has been, since Superman and Action were routinely in our top three books every week just a couple of years back, when Rebirth was still bringing in new readers every month. All three of DC's titles in our top ten are Batman family books–but none of them could top sales of Marauders #1.
Enjoyed this article? Share it!