Posted in: Comics | Tagged: bill willingham, Comics, entertainment, fables
---
Bookstore Boycotts Fables Following Bill Willingham's Performance At Gen Con
At Gen Con, a week ago, there was considerable controversy over the Writing Women-Friendly Comics panel. Initially presented as an all-male panel led by Bill Willingham, author of the recently-concluded Fables series for DC/Vertigo, it received considerable criticism from The Mary Sue, criticism that a number of its panellists agreed with.
And the panel was modified to include a couple of female contributors, Alina Pete and Delilah S. Dawson.
However, Bill Willingham wasn't happy. At the actual panel, he opened by saying, "This is NOT a women in comics panel" and that "A certain rabble-rousing website with no journalistic integrity whatsoever tried to redefine this as a women in comics panel."
Man, that's what we usually get accused of. A number of reports reflected Niki Messmore's saying
Essentially, Bill interrupted every woman – including the panelists and the audience members – multiple times. He was defensive about the privileged status of white men and spoke over personal accounts.
It's really too bad that the panel kept getting derailed by our moderator. When the panelists and the audience were actually able to discuss the topic of creating female-friendly comics, the things that were said were both important and positive.
And from the blog of bookstore Tubby & Coo's
Any time a female panelist or non-white male panelist tried to give a personal account, Willingham interrupted with defensive comments. He refused to call on anyone in the audience who was not a white male for questions, and when anyone tried to assert an opinion different from his, he interrupted and talked over them.
Bill's later response was brief.
However it doesn't seem to have stopped there. The bookstore Tubby & Coos which describes itself as,
a locally owned and woman owned nerdy book shop in Mid-City New Orleans. Of course, we have books, but we're so much more than a book shop! We offer free wifi and sell merchandise such as t-shirts, board games, and other fun apparel and toys. We're a community center for nerds, geeks, freaks, and the like, and we're family and kid friendly and family oriented.
…has issued the following statement,
Although we cannot speak for every attendee, from our perspective, it seemed that the entire room, including some of the panelists, felt so suppressed by this one man, a powerhouse in the comics industry, that we were afraid to speak up. And although you know that this type of person and situation exists, to have it right there, right in your face, was deflating. My friend and I were hoping to have an intelligent discussion and leave the panel feeling uplifted and hopeful. Instead, we got ignorance and misogyny and left feeling devalued.

Therefore, in upholding the mission and vision of Tubby & Coo's as being all-inclusive and accepting and supportive of ALL people, we have decided to remove Fables from our shelves to publicly express our disdain at the author behind the series and in the hopes of encouraging discussion about diversity.
Which again brings up issues regarding how people see work in relation to the author. There is little belief that the Fables comic suffers from any of the problems that people accuse the author of, and the reason Willingham was on that panel was that Fables has traditionally had strong appeal to a female audience. There will also be countering arguments that censorship can only come from a government body (not true) and that private business can do what they like (yes they can, but it's still censorship). And it raises the issue of what else might the store remove from its shelves in order to remain consistent?
But moreover, it says… this isn't over yet.
---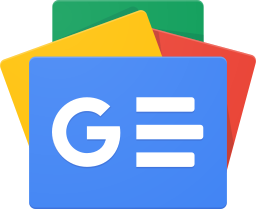 Stay up-to-date and support the site by following Bleeding Cool on Google News today!