Monthly subscription box Loot Crate is pushing an exclusive T-shirt for their Unite box in May, and suggesting with the name and the below visual that it might have something to do with the Avengers…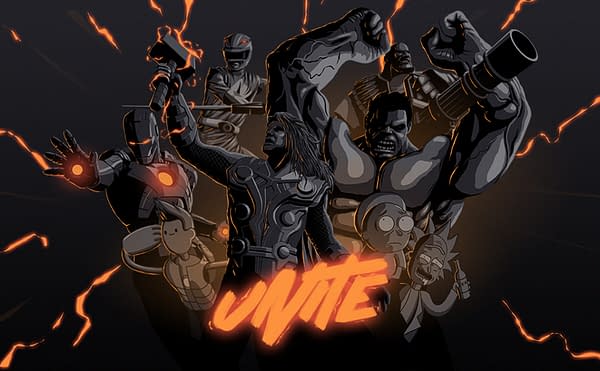 Just a guess. Get an added discount with the BLEEDINGCOOL code if you want it.
Nerd Block has launched a comcis-only-plus-a-t-shirt box called Comics Block, to compete directly with the likes of newcomer Comic Bento. And for their first month? Well that looks like an All-New Captain America or Mighty Avengers exclusive variant cover – though, yes, that is Deadpoolat the back.
Nerdblock's "Block To The Future" service also allows you to revisit previous blocks in their entirety – with a few judicious substitutions…
Enjoyed this article? Share it!