Brenna Thummler has created a new story that takes place after the critically acclaimed Sheets. Titled A Sheet's Story, it will be available free on Free Comic book Day from Lion Forge. And we have a few pages to preview today.
FCBD 2019 A SHEETS STORY
LION FORGE
(W) Brenna Thummler (A/CA) Brenna Thummler
An all new original story that takes place after the events of Sheets by Brenna Thummler. When Marjorie Glatt goes to her grandmother's to celebrate Mother's Day, Marjorie can think only of getting her ears pierced. All the girls in seventh grade have their ears pierced. But Wendell, Marjorie's ghost friend who roams the human world as a sheet, doesn't want Marjorie to change herself just to fit in. Rating: All-Ages
It's Final Order Cut-Off date for almost all (apart from the Marvel) Free Comic Book Day titles this weekend. Which is why Bleeding Cool is running as many previews as we can, to help folk plan just what they would fancy on May the 4th, as retailers make their final choices…
You can read more previews (when they go up) with our FCBD2019 tag…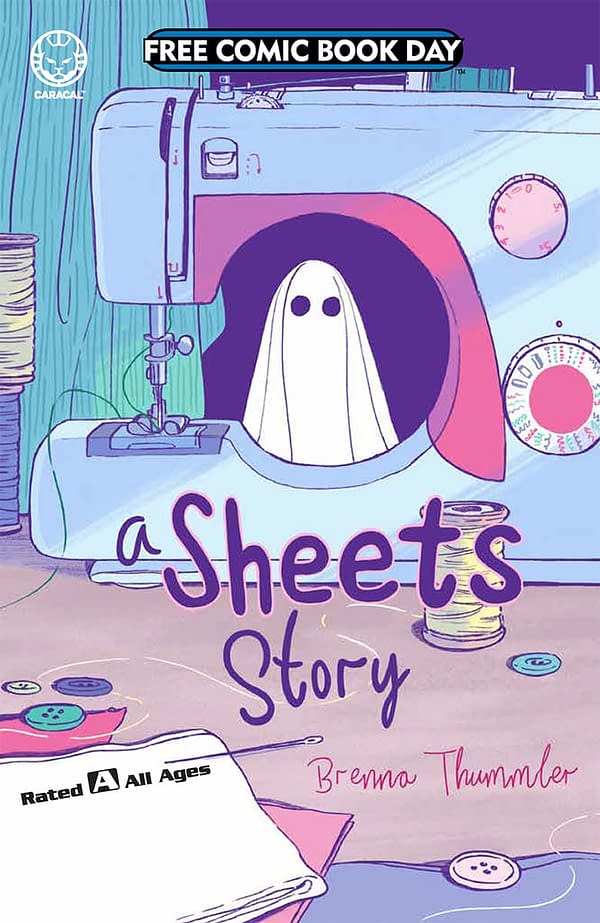 Enjoyed this article? Share it!