Brian Bendis Brings the C-Word to DC Comics With Cover #4
Well, that's one way to start a comic book, courtesy of Brian Bendis and David Mack. Cover #4, published by DC Comics.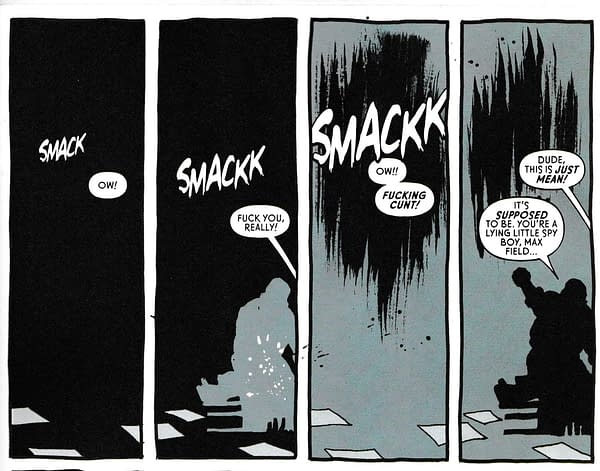 With an Esad Ribic analogue and Eastern Europe agent continuing to torture and beat up the star of the comic, in between convention appearances by the both of them.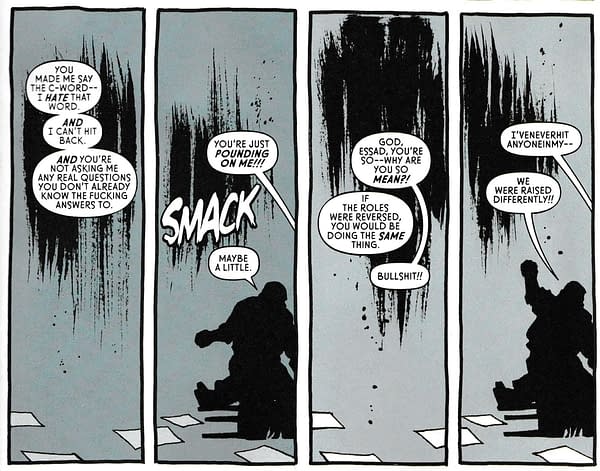 It's also the first use of the C-word in a DC comic book that we have had for a while. Only three other examples come to mind, an issue of House Of Secrets by Steven T. Seagleand Teddy Kristiansen from DC/Vertigo in the nineties that slipped past while the editor was sick, the appearance in Y The Last Man by Brian K Vaughan and Pia Guerrs in the noughties…

…justified by the conversation that followed…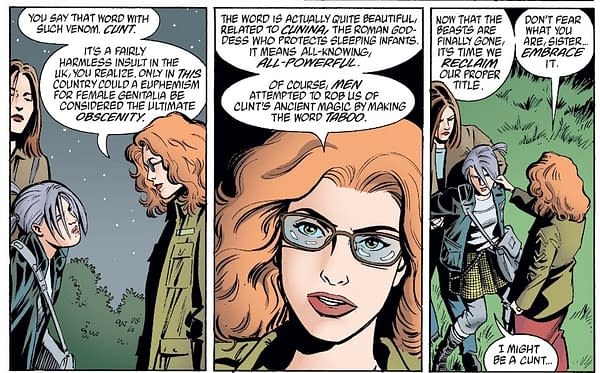 …and an accidental-on-purpose appearance in All-Star Batman And Robin The Boy Wonder that cost editor Bob Schreck his job at the time.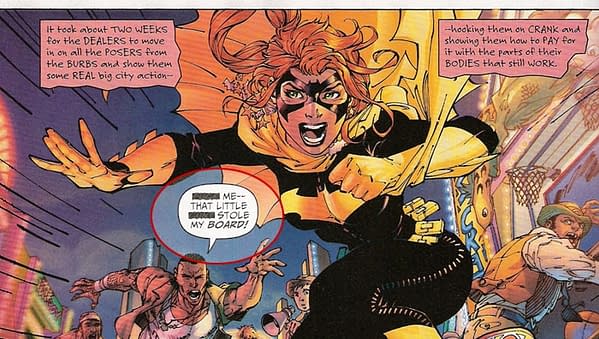 But Preacher, Transmetropolitan, The Invisibles, The Filth, Hellblazer – even The Boys – managed without. While the Boys was at DC, that is.
However, as of today, Bendis seems to have given DC Comics their first intentional C-Word publication in 16 years. Give or take. Can anyone think of any others? And no, Garth Ennis, DC publishing The Kents doesn't count…
See you next Wednesday?
COVER #4 (OF 6) (MR)
(W) Brian Michael Bendis (A/CA) David Mack
Max is not having the best year of his career. Sales on his comics series are tanking, and his personal life is crumbling. Could it have something to do with his double life as a spy? Max learns the definition of "in too deep" as his worlds start to collide.
COVER is a major new project from longtime collaborators and Peabody Award winners Brian Bendis and Emmy-nominated artist David Mack. It's a heartfelt valentine to comics creators, their creations and the genres they inspire.
In Shops: Dec 19, 2018
SRP: $3.99