British Comics Writer Confesses Hatred of Artist to Fesshole
Fesshole is a Twitter account that allows people to anonymously confess their secrets through a Google Form. A bot then posts the confession online and lets the public decide your fate. The account was set-up by bot creator Rob Manuel, also the man behind Clickbait Bot and Swear Clock. They often involve the most inappropriate stories of bodily functions that mean you want to rub your brain out with mind scourers. But today had a rather fun entry,
Is that me or does that rather smack of 2000AD? Other candidates might be Phoenix Comics Weekly or at a push, Viz Comic. Anyone care to find a candidate amongst the Future Shocks? And if the culprit is revealed will that destroy his reputation further – or possibly enhance it? Cue every single person in comic books forwarding it to me. But some aren't sure.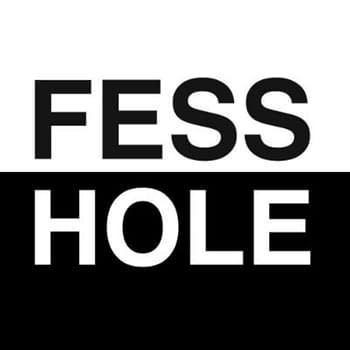 Okay, while we are here, let's have a few other comic book-related Fesshole entries just because.
These are all a bit tame though.
That's more like it.