Today sees the publication of Buffy The Vampire Slayer #2. Boom already teased two of the new romantic setups in the comic book. But as Bleeding Cool promised – there is another, that could potentially put Angel fans' fanged teeth on edge.
Willow and her girlfriend Rose, letting her know that she doesn't have to be Cordelia to be beautiful.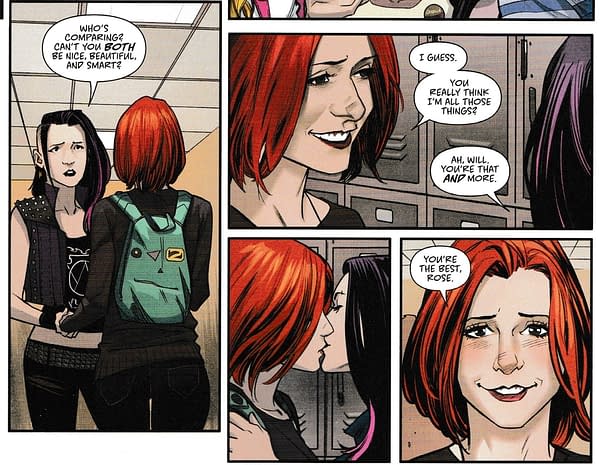 Buffy and Robin – in the TV show, a principal of Sunnydale High School, now a pupil. Presumably still the son of a Slayer too. And all the oedipal issues this may bring them…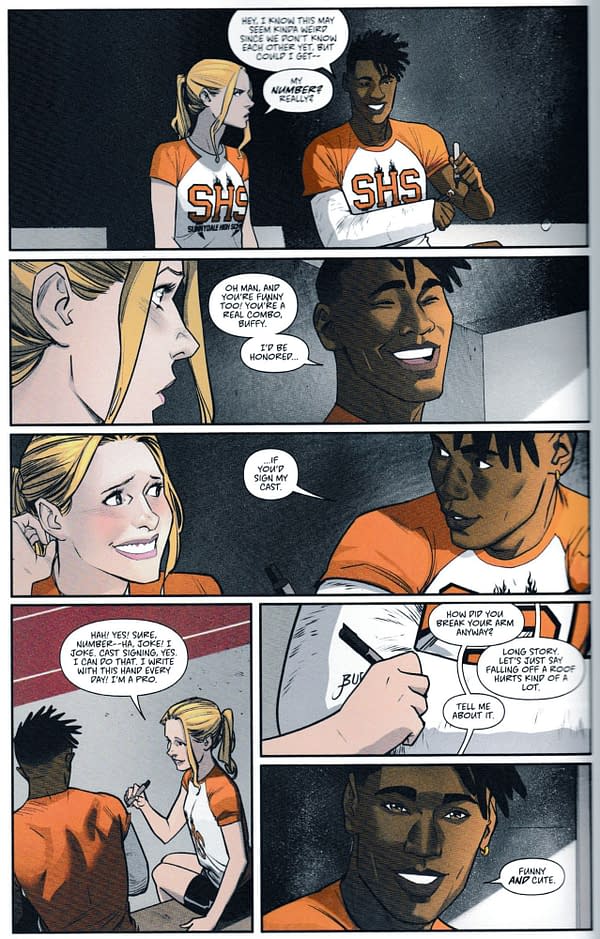 And then two familiar Buffy characters, with some unfamiliar flirting. Spike…
…and Cordelia.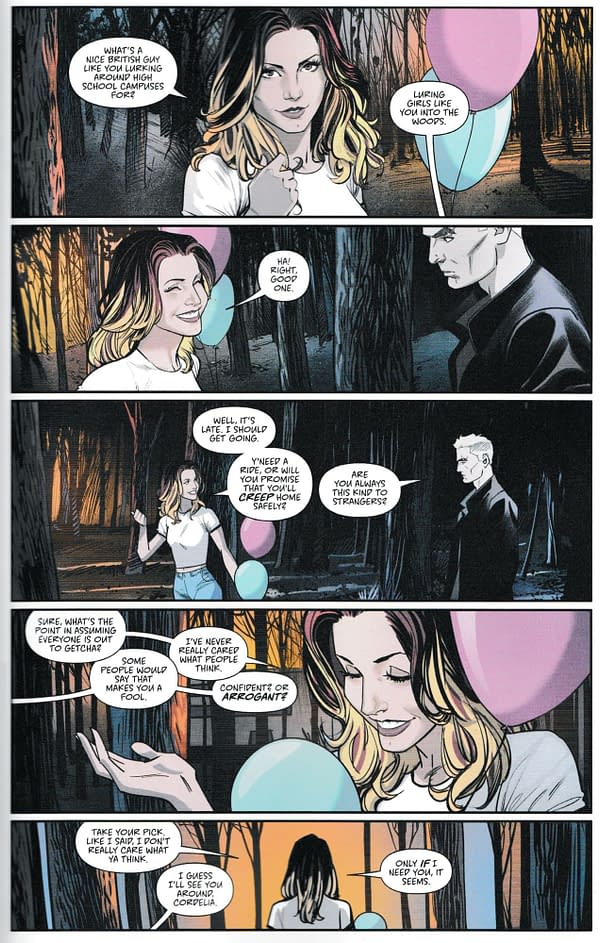 This is a Spike still without a soul, of course. Though arguably, Cordelia seemed to manage without one herself for quite some time.
It's not like this pairing has never been suggested by some…
Oh and can we throw lots of praise towards Don Mora for creating characters that are on-actor model, but also cartoony enough to let emotion and feeling through without coming across as stiff screencaps? It's quite the skill…
BUFFY THE VAMPIRE SLAYER #2 CVR A MAIN TAYLOR
(W) Jordie Bellaire (A) Dan Mora (CA) Matthew Taylor
The reimagining of Joss Whedon's groundbreaking series continues as Drusilla, the self-proclaimed
Mistress and her pet, Spike, make their debut with their sights set on Buffy! Meanwhile, Giles is determined to teach Buffy about her destiny, responsibility, blah blah…can someone tell him to chill? How bad can it get? Welcome back to the Hellmouth!In Shops: Feb 27, 2019
SRP: $3.99
Enjoyed this article? Share it!