Ghost Rider makes it past five issues this March, according to recently revealed solicitations for a select few Marvel titles. And it looks like Johnny Blaze is out for revenge… against Doctor Strange? It seems Johnny is a little butthurt that his old Midnight Sons teammate for not rescuing from Hell all this time.
Johnny's time in hell has obviously had an effect on him, as we saw in the recent Avengers storyline and as we have seen in this new solo series so far. Is he on his way to becoming a full-blown villain? Check out the solicit below and let us know what you think.
GHOST RIDER #6 WRITTEN BY ED BRISSON WITH ART BY JUAN FRIGERI AND COVER BY AARON KUDER

VERSUS THE SORCEROR SUPREME!

As far as Johnny Blaze is concerned, there's one man who had the power to pull him outta Hell, but that man chose not to lift so much as a finger for him, and that man's name is Doctor Stephen Strange! So now Johnny's got a can of whupass with ol' Stevie's name on it!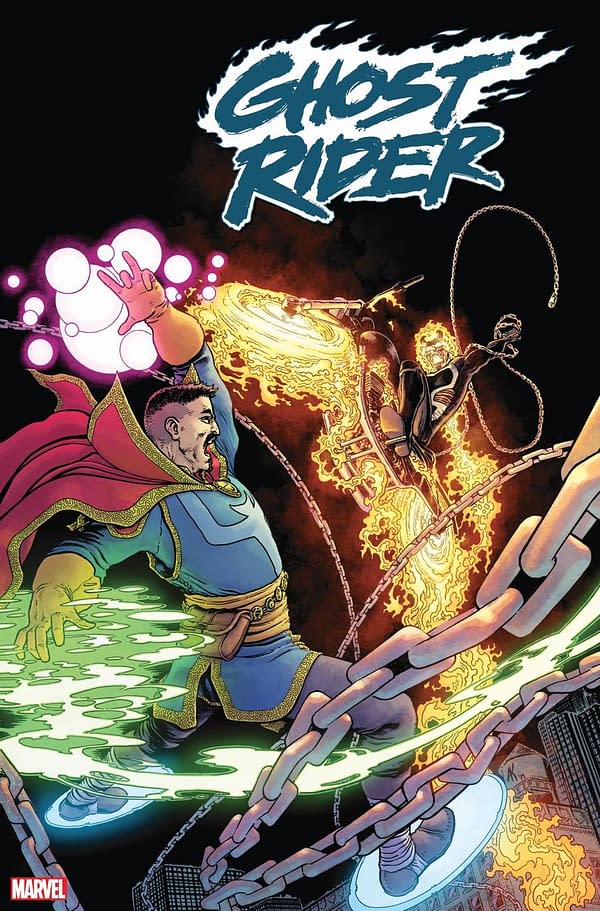 Enjoyed this article? Share it!