Marvel Editor-in-Chief C.B. Cebulski hosted a Q&A session at his New York Comic Con Marvel Fanfare panel, and he was, of course, asked about the return of John Byrne. The controversial artist has been in the headlines for his fan-fiction X-Men comic and, of course, for the drawn-out courtship he and Cebulski have been engaging in for months about a return to Marvel, something Cebulski said was at the top of his wishlist.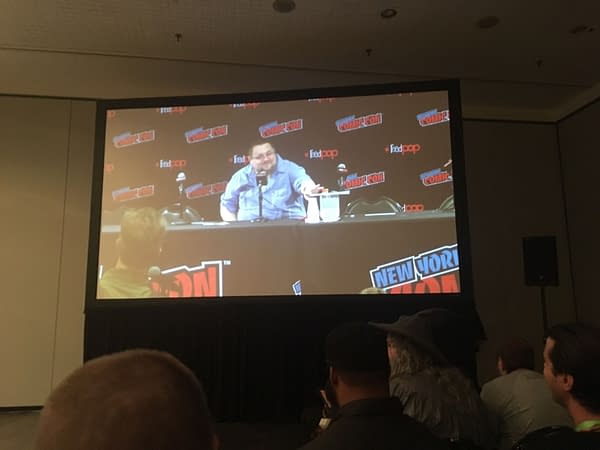 Bleeding Cool Ace Reporter Hugh Sheridan was on hand at the panel to send us breaking news, along with John Odum, who reported that when Cebulski rattled off his resume of jobs in the comics industry at the beginning of the panel, he neglected to mention his time writing under the Japanese pseudonym Akira Yoshida. Perhaps Cebulski is just keeping kayfabe.
But asked the question at the Marvel Fanfare panel, according to Sheridan, Cebulski said that though he and Byrne haven't "formally" discussed a project, the opportunity for Byrne to return is open, and, seemingly, the ball is in Byrne's court. That certainly helps scuttle the rumor that Chelsea Cain's Vision comic was canceled to make room for one by Byrne, as Bleeding Cool poo-pooed last week. But it does look more and more like Byrne's return is not a matter of if, but of when.
Enjoyed this article? Share it!