Caliber Comics has transformed successfully into a publisher of original graphic novels. And each month they have a bevy of new titles. Take a look at what they have planned for September 2018. And we begin with a little clowning around…
GAPO THE CLOWN TP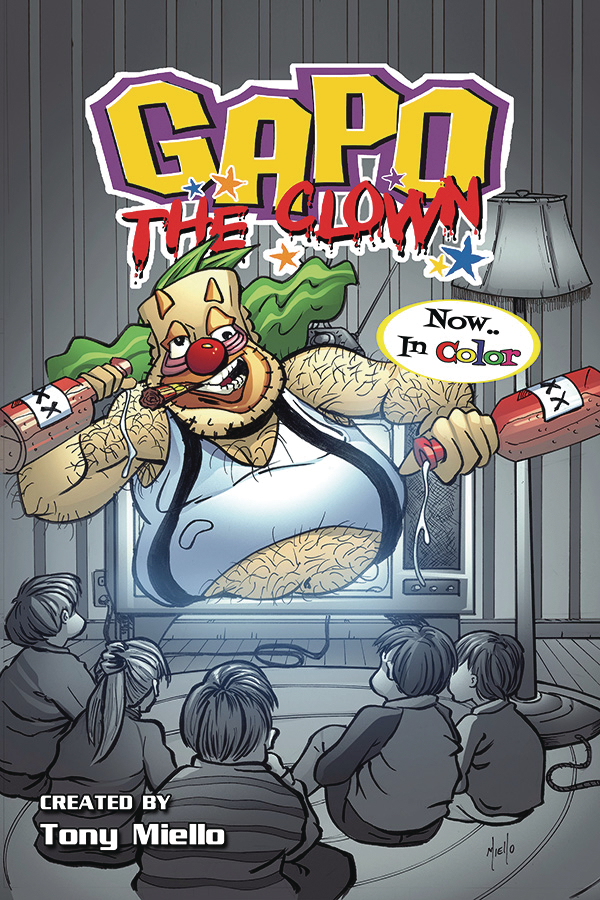 JUL181713
(W) Tony Miello (A/CA) Tony Miello
Now in Full Color! Creator Tony Miello continues his popular Gapo the Clown strip in this collection of six stories designed to entertain all and offend some. Join Gapo the Clown, Detroit's foul-mouthed sarcastic funny man, as he annoys, antagonizes and humiliates his over stressed coworkers and sidekicks. For Gapo is the host of Gapo's Super Happy Fun Show, a top rated children's television show. Because he's on TV kids and parents love him, but everyone that works with him sees him as the rude, disgusting, sloppy drunk he really is. His lack of morals and human decency are always leading him and the poor people around him into odd situations that lead to hilarity.
In Shops: Sep 26, 2018
SRP: $12.99
GHOST SONATA HAUTNING OF MR ARKENHOLTZ TP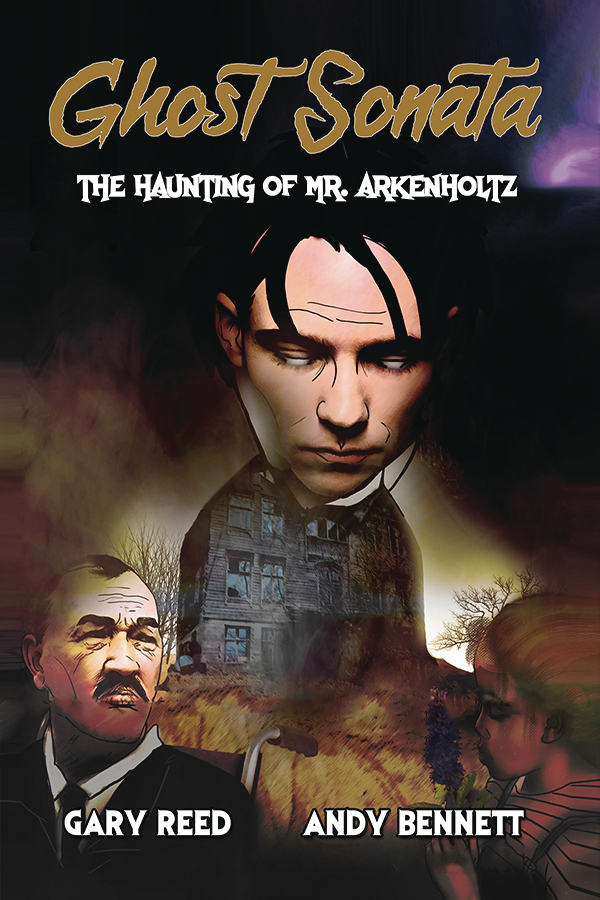 JUL181714
(W) Gary Reed (A) Andy Bennett (CA) Eddy Decker
Based loosely on the work by August Strindberg, this is a surrealistic saga of a man who flashes back to the "defining moment" in his life where he found love, a future, terror and despair, all at the same time. A young man that finds himself on destiny's door as he is pulled into an ancient family feud and the house they live in and is surprised to find out that somehow he is involved. And when he falls in love with Adele, a girl living in the house, now he too becomes part of the legacy of torment that plagues the dwelling. Collects issues #1-4.
In Shops: Sep 26, 2018
SRP: $12.99
JACK THE RIPPER ILLUSTRATED TP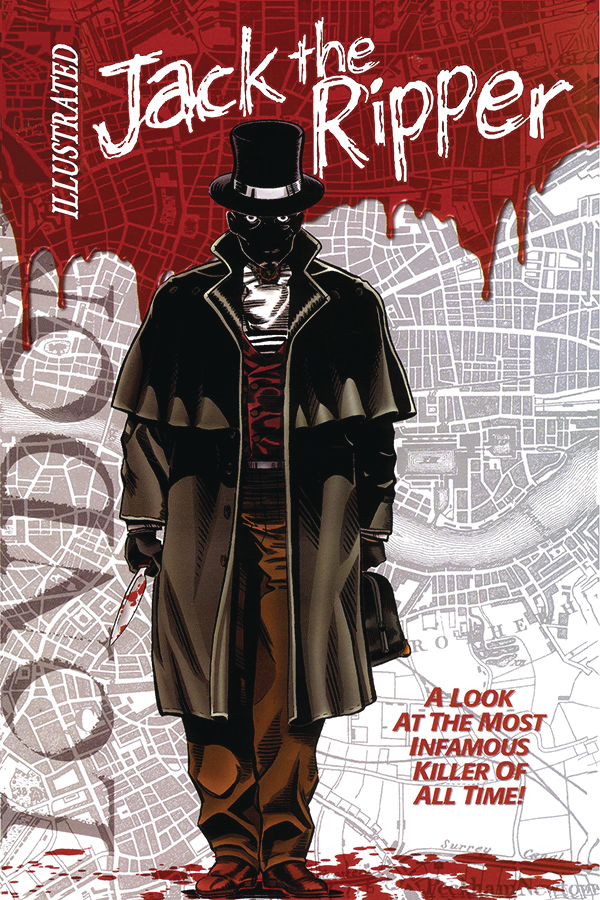 JUL181715
(W) Gary Reed (A/CA) Mark Bloodworth
Polly Nichols, Annie Chapman, Liz Stride, Cate Eddowes, Mary Kelly. They were the victims that fed the legacy of the most notorious killer of all time, Jack the Ripper. This book, an examination of the most infamous serial killer of all time, includes looks at the five official victims, suspects, Whitechapel, and more, including some official photographs and newspaper articles of the period. This short excursion provides a concise yet comprehensive survey and a perfect introduction to the complexities of the serial killer who has fascinated criminologists and mystery buffs for 130 years.
In Shops: Sep 26, 2018
SRP: $8.99
SHEPHERD GN VOL 02 PATH OF SOULS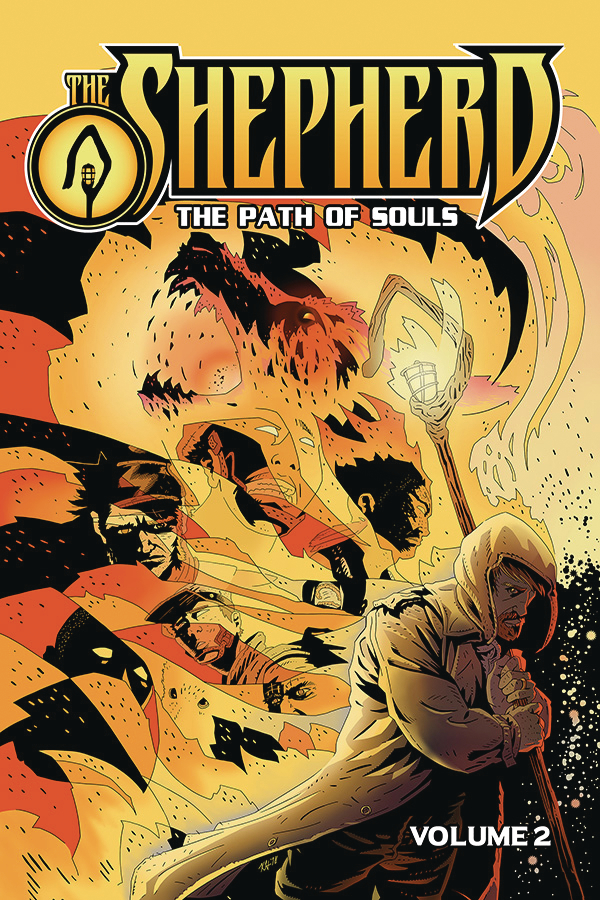 JUL181717
(W) Andrea L. Molinari, Roberto X. Molinari (A) Caroline Do Nascimento, Jess Hara, Beth Varni, Torres Iglesias (A/CA) Kyle Huston
Great jumping in point for new readers. Professor Lawrence Miller lost his son Val to a drug overdose. Recklessly, Miller followed his son into the afterlife. After great turmoil and with the help of Franco, his long-deceased father, Lawrence and Val are reunited. Now they wander the "Seam," that ever-shifting place between this world and whatever comes next, choosing to spend their eternity helping other souls. Now, the Millers happen upon a "hospital" for souls who have died in combat. Here warriors of all cultures and eras gather and their souls are still fighting the battles that claimed their lives. Can the Millers survive and help these miserable spirits or will they be swept into the cycles of violence that haunt this place? Collects issues #1-3.
In Shops: Sep 26, 2018
SRP: $18.99
Enjoyed this article? Share it!