Captain America #702 Review: The Story Improves on the Previous Issue
[rwp-review-recap id="0"]
Jack Rogers is now on the run from his government, and he goes to a safehouse known as the Way Back. It is a hideout for historians where all talk from the outside world is kept out. There, a strange man called Old Vic points Jack in the direction of a possible solution beneath New Washington.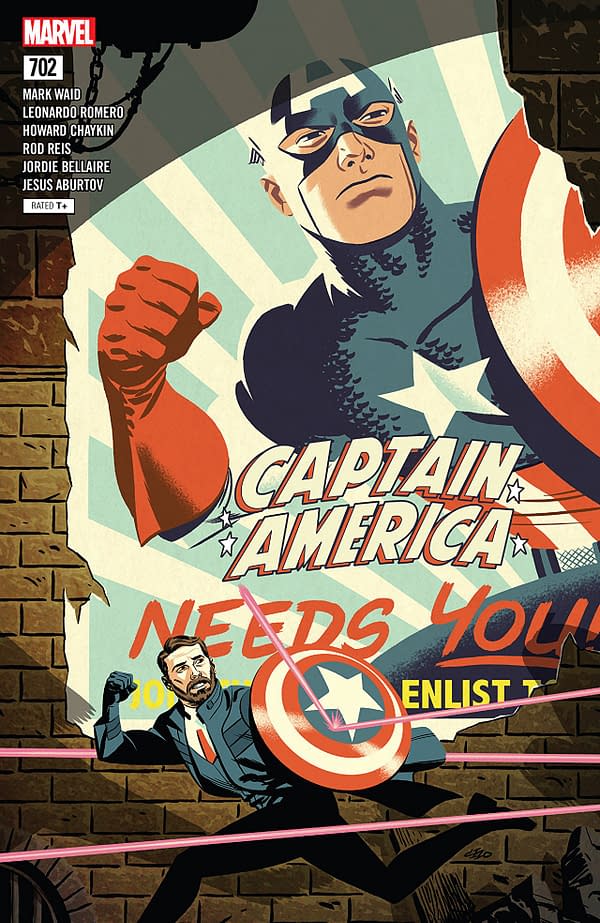 Now that the setting of this story has been established, this arc of Captain America is ready to hit its stride, and this issue is an improvement as a consequence.
Jack Knight flourishes as a character. He's no hero, but he is resourceful and naturally curious. Both qualities inform his decisions throughout this comic, and it's easy to like him.
The comic opens on a scene from World War II which feels oddly out of place in this book. It doesn't add anything of note to the book, but it does give Rod Reis an excuse to draw a brief sequence of WWII Cap material.
The ending of the comic adds a nice twist, and there is an appealing quality to a story that treats Captain America as an inspiring legend instead of an active character. This is partly due to the fact that, to us, that is exactly what Captain America is, so it's an innately relatable idea.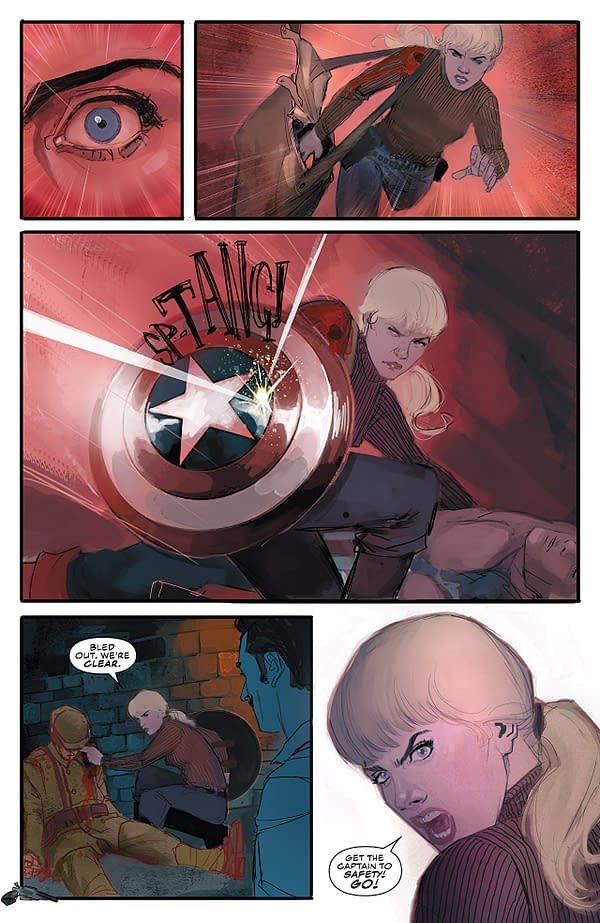 Leonardo Romero continues to helm the art in this comic, with Rod Reis and Howard Chaykin taking over for flashback sequences. Romero is aided by color artist Jordie Bellaire, and the main thrust of the comic looks great as a result. Reis's short sequence is visually grabbing too. I'm not generally a fan of Howard Chaykin's art, but his segment, with color artist Jesus Aburtov, looks quite good too.
Captain America #702 provides a stark improvement over the previous issue. The story takes more unique turns, Jack Rogers is allowed room to breathe as a character, and the art team contributes some great work. This one earns a recommendation. Check it out.
[rwp-review-ratings id="0"]
[rwp-review-form id="0"]