The DC Writers Summit meeting as detailed in today's DC Nation #3, gives a few specific beats for upcoming series across the DC Universe, from some of the writers behind them. And given that Tom King and Joëlle Jones worked on Batman giving us Catwoman with multiple and conflicting first meetings with Batman, the first one sounds very interesting indeed.
Joëlle Jones, Catwoman:
Giving Selina a definitive origin to juggling the bombast of creating a monstrous new super-villain with the more personal side of Catwoman dealing with her sister's mental health.
Benjamin Percy, Nightwing:
Sparking a ping-pong conversation with the room that elevates and expands a mid-size story beat into something that will change Dick Grayson's life forever by the end of the year.
Scott Lobdell, Red Hood & The Outlaws:
Jason Todd's continuing spiral into a darker, more dangerous antihero.
Marc Andreyko, Supergirl:
Taking Kara and her mission of vengeance into space and into direct conflict with the Green Lantern Corps.
I hear that there was also serious drama at the Summit between some of the creators that somehow did not make it into this report – or possibly any report. We'll see if that gets picked up at any future Summit.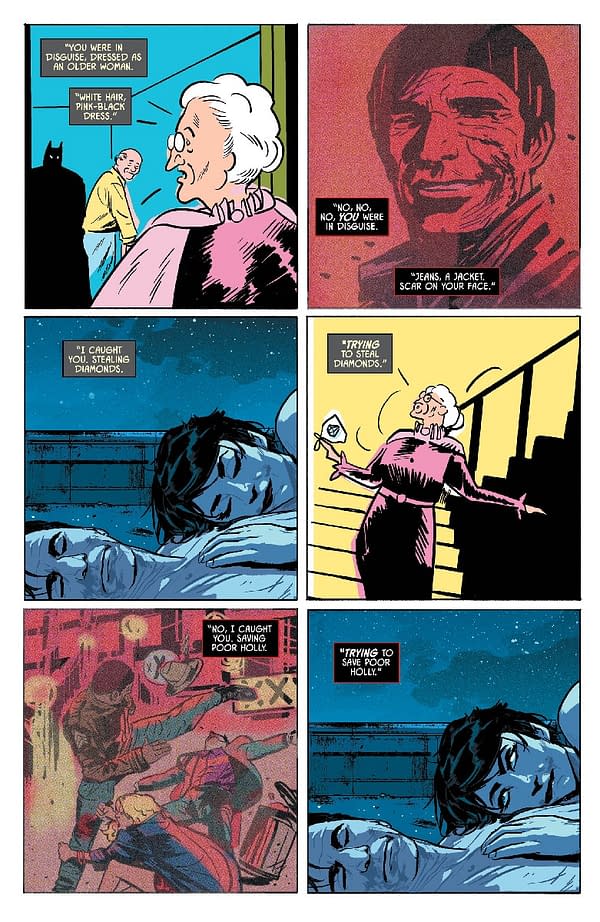 Enjoyed this article? Share it!