By David Dissanayake
We are PACKED. There were excited people lining up at the door a half hour before we opened, ready to get in. The line hasn't died down.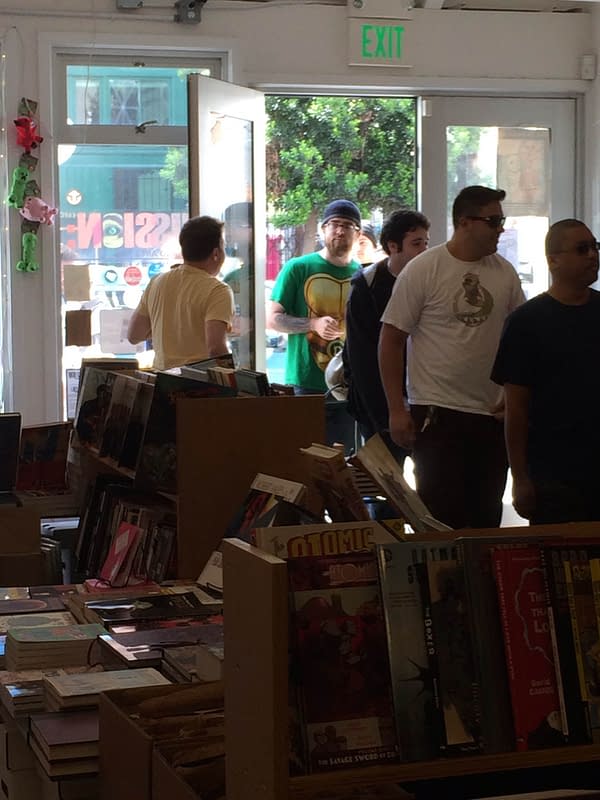 What I'm most happy about is the amount of kids that are coming in to the store today. Lots of elementary school aged kids and younger are coming in wide eyed and dressed as Spider-Man. I think that might be the best thing about Free Comic Book Day: the chance to get new, young readers into comics. In that, FCBD is an absolute success.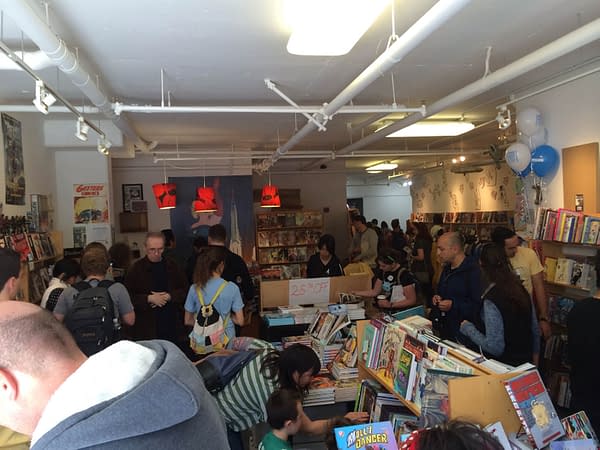 The Guardians of the Galaxy and Mouse Guard books have been the most popular, but people have been really excited about the G.I. Joe/Transformers crossover as well. For the really little kids, Hello Kitty, Spongebob and the Kaboom Special are flying off the stands.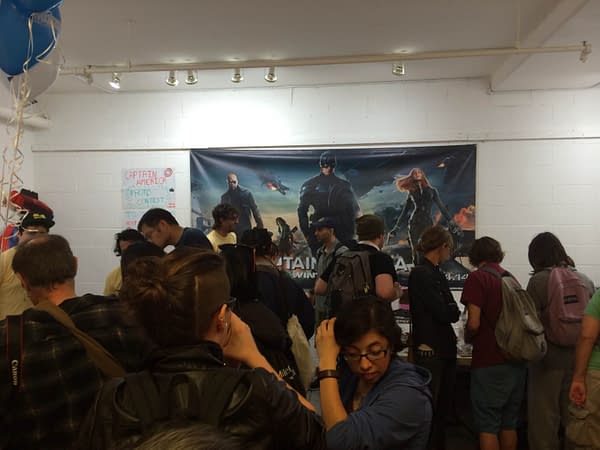 People have been buying a TON of Saga and Sex Criminals today as well, to no one's surprise. We sold out of our Uber trades pretty quickly, as the FCBD special really piqued a lot of interest. There is lot of interest in the new Moon Knight series, and we've also had a good a mount of people wanting to catch up on Infinity. Image trades are doing really well today in general. A lot of Pretty Deadly, Prophet, and East of West being picked up today too.
We are thrilled with the turnout. Lots of smiling faces and curious first timers. We've had a line out the door almost all day so far, and sales are through the roof.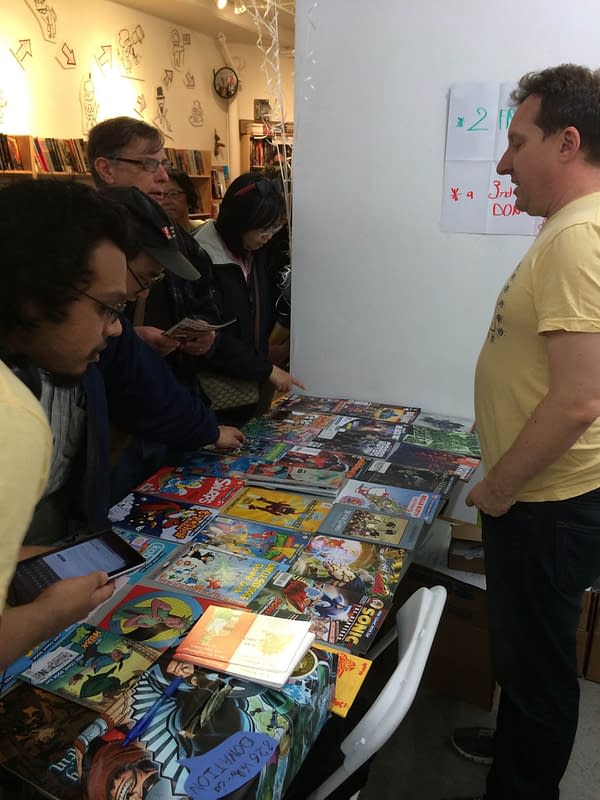 It's a good day.
That's our FCBD report from Mission: Comics and Art. Now, it's back to the register for me!
David Dissanayake is Senior San Francisco Correspondent at Bleeding Cool. Give him a shout on Twitter @dwdissanayake and come say hello to him at Mission: Comics & Art in San Francisco.
Enjoyed this article? Share it!