Ch-Ch-Changes – All Star Dial E For DC Comics, Including Brendan McCarthy, Emma Rios And Jock
A few ch-ch-changes from solicitations to actual published comics, in terms of who's actually doing them…
Fantastic Four #14 will now be drawn by Raffaele Lenco rather than Mark Bagley.
Koi Pham replaces Tan Eng Huat on X-Men Legacy #17
Jeremy Haun replaces Jorge Lucas as artist on Ra's Al Ghul And The League Of Assassins #1 Dial E #1 solicits only listed Mateus Santoluoco, Jedd Lemire, Jock, Alberto Ponticelli, David Lapham, Riccardo Burchiello and "others" as artists.
Those others, a different artist each page, also include Carla Berrocal, Liam Sharp, Tula Lotay, Marley Zarcone, Brendan McCarthy, Emma Rios, Emi Lenox, Frazier Irving, Carmen Carnero, Sloane Leong, Kelsy Wroten, Michelle Farran, Annie Wu, Zak Smith and Dan Green. For a number, it marks their first work for the New 52. It will also bump up September's gender crunching stats no end.
Norm Rapmund is replaced as inker/finisher for Dan Jurgens on H'el #1, by Ray McCarthy
Dan Green is an unsolicited inker on Lex Luthor #1. So are Robson Rocha and Art Thibert on Deathstroke #1, Jason Paz on Eclipso and Stefano Landini on Black Hand #1.
Also, Kick Ass 3 #3, which was scheduled for this week, has now been delayed until the 30th of October.
As for last week, Cliff Richards was on art for Lobo, joining the solicited Ben Oliver, Scott Hepburn replaced Francis Mamapul on Reverse Flash, an unsolicited Art Thibert inked Aaron Lopresti on Solomon Grundy…
---
---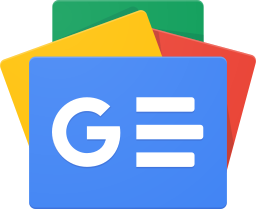 Stay up-to-date and support the site by following Bleeding Cool on Google News today!