He's the man with the golden cock. Wade Wilson, Deadpool, the latest Marvel character to get a digital-first series, out for September (though odds are Jessica Jones and Luke Cage will be announced and beat him to the punch too).
Marvel and ComiXology announced the next exclusive comiXology Originals digital comic series Deadpool:Secret Agent Deadpool, a 6-issue bi-weekly series written by Chris Hastings (Unbelievable Gwenpool, Vote Loki), drawn by Salva Espin (Deadpool, Guardians of the Galaxy), with colors by Matt Yackey, and covers by David Nakayama.
Deadpool: Secret Agent Deadpool #1 arrives September 5th for $2.99 a pop on comiXology and Kindle as part of the comiXology Originals line of exclusive digital content and will be available to current subscribers of the popular comiXology Unlimited service.
New subscribers to comiXology Unlimited can also enjoy it for free as part of their 30-day free trial.
Deadpool: Secret Agent Deadpool joins other Marvel comiXology Originals series including Spidey: School's Out, Avengers: Back to Basics, Black Panther: Long Live The King, The Immortal Iron Fists and Thor Vs. Hulk: Champions of the Universe.
A perfect entry point for new fans and longtime readers alike, it's a case of mistaken identity when Wade Wilson, the regeneratin' degenerate you know as DEADPOOL, kills an American superspy on a mission to stop the deadly terrorist agency called GORGON! Now, it's up to Wade to complete his victim's mission as only he can – with excessive violence, an accelerated healing factor, and maybe, just maybe, a few laughs along the way.
Live and let die and die and die and die and die and die?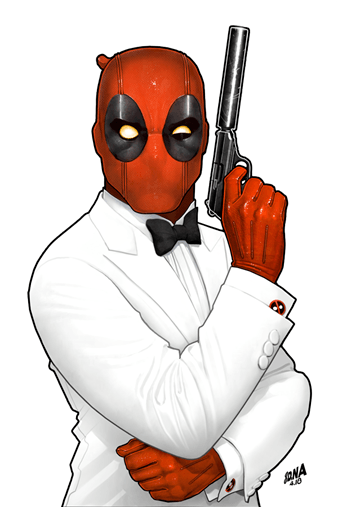 Enjoyed this article? Share it!