Civil War II To Get Enhanced Covers For Your $5.99 And $4.99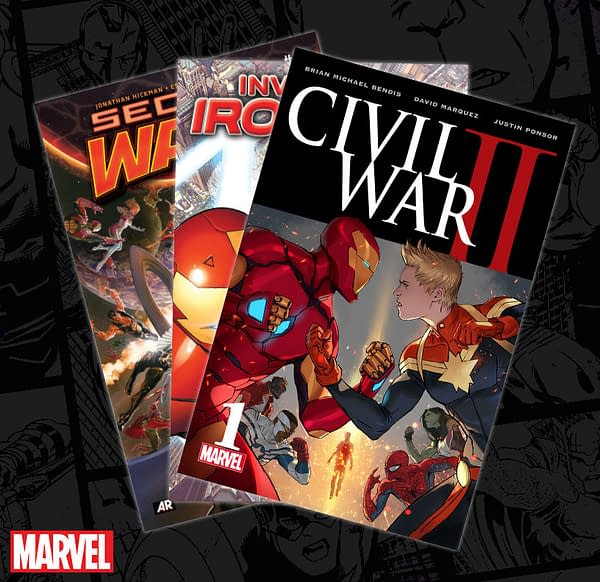 Ah, it's like Silver Surfer #50 all over again. Or maybe Turok #1. or possible X-Men Prime.
Civil War II has, it seemed, reached its stretch goal, and Marvel are adding metallic ink covers to the standard cover for each of the event comics' seven issues.
Dubbed Power Metallic Gloss covers, each main cover to Civil War II #1 through Civil War II #7 will be printed on heavier stock using metallic ink, adding a glossy shine and sleek finish, enhancing Marko Djurdjevic's already dynamic artwork.

"Civil War II is poised to be the biggest comic book of 2016 and we wanted to give retailers covers that really popped off the shelves," says Marvel SVP Sales & Marketing David Gabriel. "Much like what readers saw with the deluxe cover treatments on Secret Wars #1 and Invincible Iron Man #1, you can bet this cover will look like nothing else on the rack!"
Well, it might look a bit like All Star Batman…
.