This is so much of a spoiler that it is not being published on the front page of Bleeding Cool. It is not being tweeted out or posted to Facebook. In fact, the only possible way you could have found it is by searching for it – or from a link by someone who searched for it.
Because, yes, this is the big spoiler for this week's Action Comics, leaked to Bleeding Cool by persons unknown, that shows the reveal of exactly who the Fake Clark who has been haunting the Superman Comics for months is.
Someone who can rewrite himself into reality. Someone who can rewrite Jonathan Kent out of reality. And someone who is a real threat to Superman.
And no it's not Superman Prime.
It has to be.. the DC Rebirth debut of…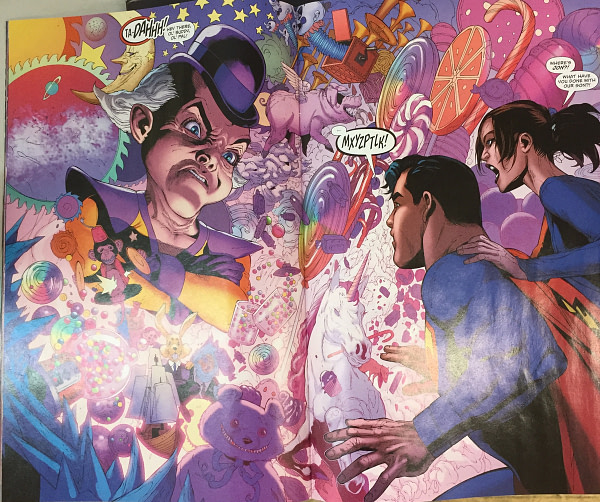 Mr Mxyzptlk from the fifth dimension. He was captured by Mr Oz, he was the one who escaped and then became the Fake Clark. Somehow.
Now give him his son back, imp!