Rod Lamberti of Rodman Comics writes weekly for Bleeding Cool. Find previous columns here.
It has been announced that DC is having exclusive comics at Walmart. 100-page giant comics, which will have some new material and reprinted material. They will be out July 1st. 100 pages for $4.99 is a good price for people who want to read comics.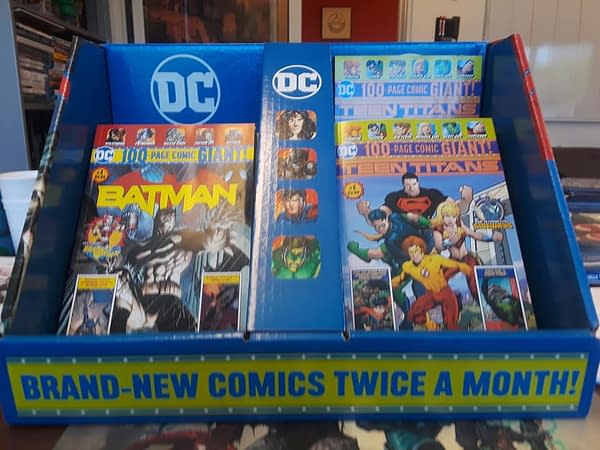 I am not worried that this will hurt my comic sales. As I've mentioned before, I started my comic reading thanks to grocery stores and drug stores. I do own a comic store, but my comic book hobby started because I had access to comics through non-comic stores. It would be years before I even would know comic stores existed.
As a kid, I was lucky enough to be able to stop in at our local barbershop at the time and read comics before getting a haircut. Even Toys R Us had three-packs of comics. Gas stations carried comic books. I do find it amazing that finding comics here where we are located in Ankeny, Iowa and nearby Des Moines, Iowa was a lot easier decades ago.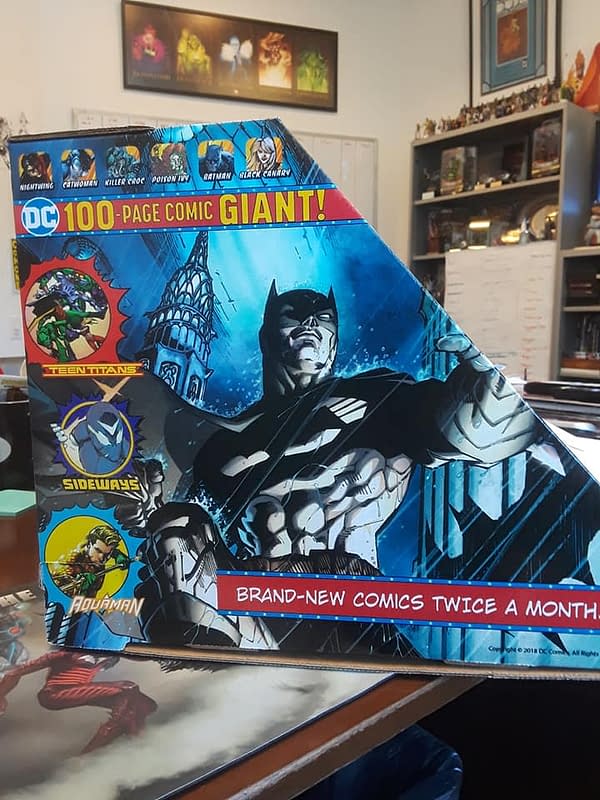 Walmart is, of course, is a big retail outlet. It could be a good way to get new people into comics. Walmart is known for many things, but great customer service with comic books is not one of them. That is something we can provide.
If Walmart breaks street date, so be it. Wizards of the Coast has been allowing Walmart to sell their Magic the Gathering products by breaking release dates earlier than we were allowed to for years. This is the first year that Wizards of the Coast has allowed gaming stores to sell booster boxes at pre-releases, which has been great for business. Maybe Diamond can send their secret shoppers to Walmart to check?
With even big chain bookstores dropping carrying comics, I have not seen an increase in sales. Just one fewer business that had a chance of getting comics to more people.
I look at DC's exclusive announcement as a way to get comics into more people's hands. As much as I try to raise awareness of comics, I know Walmart has more stores, more money, and increases the chance of people getting into comics.
I was communicating online with another person about Wizard World. I hope Wizard World returns to Des Moines next year. Some people were complaining about Wizard World Des Moines, while I believe that the more comic conventions there are in central Iowa the better it is for comics. I used the example of comic stores in central Iowa — while we are competition for one another, I feel it is good that there are more comic stores out there to get more comics into the hands of people that want them. Same story with Walmart selling comics.
Enjoyed this article? Share it!