Comic Store In Your Future 2022: A Year In Review
2022 we hardly knew you—another year ending, another year of challenges, heartaches, joy, and work. As a business, we managed to stay afloat and grow in some areas. Recently, I tried a podcast to sell material on. Let us just say this one did not go nearly as well as the Zenescope podcast I had done previously. I was accused of up charging the postage even though it was through the United States Postal Service. The box would have on it the exact cost of shipping, so it would be hard to overcharge someone and keep it a secret. That said, next year, we will try a new format, with us paying a fee to do a podcast directly through our Facebook page, giving us more control and dealing with collectors instead of flippers. I let our customers vote on what it should be called. Of course, they choose Rrrrrod Casts. It could have been worse. One person wanted Little Rod's Podcast. Thank you, democracy.
Comic sales for us softened. As a retailer, I see a few reasons.
First, the lack of hype by the publishers. Marvel's Editor in Chief, C.B. Cebulski, was very quiet in 2022. Gone are the days of reading his latest Marvel hype. DC hype? Seems to have left when DC fired Co-Publisher, Dan Didio back in 2020 and never came back.
Another reason? Way too many comics flooding the market. Marvel cannot stop itself from squeezing the sales life out of a hit. Amazing Spider-Man is selling? Time to have more Spider-Man titles. Mutants are supposed to be the repressed minority in the Marvel Universe? Looking at the new releases, one would think they ruled the planet. X-Men sold so well after House and Powers of X, and then Marvel overproduced mutant books to the point where readership could not keep up. Love Batman? Want to pick up everything he is in? Then DC is going to love you. So many different Bat titles come out every month as a retailer; ordering them is like playing Russian roulette. Which ones will actually sell? Which ones won't?
Less can be more in today's comic publishing. It is like having a garden and planting too much in it.
Crossovers have been done so much the readership is becoming numb to them. Plus, the crossovers having their spin-offs make buying confusing to the average reader. The Avengers vs. X-Men vs. Eternals (AXE) was confusing due to having Avengers spin-offs and X-Men spin-offs that looked like just another variant cover of the main series. My average customer does not surf the internet looking up comic news. They just want to walk in and purchase the latest issue of whatever they are interested in—not trying to figure out if they already have an issue though they are confused by all the different variants.
DC used to offer far fewer variants than Marvel offered. Usually, two open-to-order variants per issue by DC. That has changed. DC has gotten as aggressive as Marvel with variants. DC has eighteen different open-to-order variants for Action Comics 1050. That means a store that wants to order at least one copy of each must order eighteen copies of Action Comics 1050. Issue 1051 of Action Comics will have eight open-to-order variants.
Lack of hot new talent in comics. It just did not happen in 2022.
Substack was a big deal with all the talent it pulled in from the comic publishers though now it seems hardly newsworthy.
Magic the Gathering was flooding the market with too many products in 2022. Gone are the days of basically ordering a new Magic card set quarterly. It is now basically a monthly race. I say race because once a new set comes out, the Magic customer base largely forgets the previous set. Reprinting of the cards happens faster with the increase of new sets bringing prices down. I noticed that the last set of the year (Jumpstart 2022) reprinted cards; then, I looked at next month's new release in January and noticed reprinted cards from Jumpstart 2022 being reprinted again.
Wizards of the Coast, the company that makes Magic the Gathering started the year rough for retailers with their Double Feature set back in January. It was a "new" set of cards that reprinted two sets that were just months old with black and white versions and cost more. I was glad to sell out of those. Customers would joke about how they would buy a pack out of mercy at the store. For us Magic the Gathering was all over the place with each new release in 2022.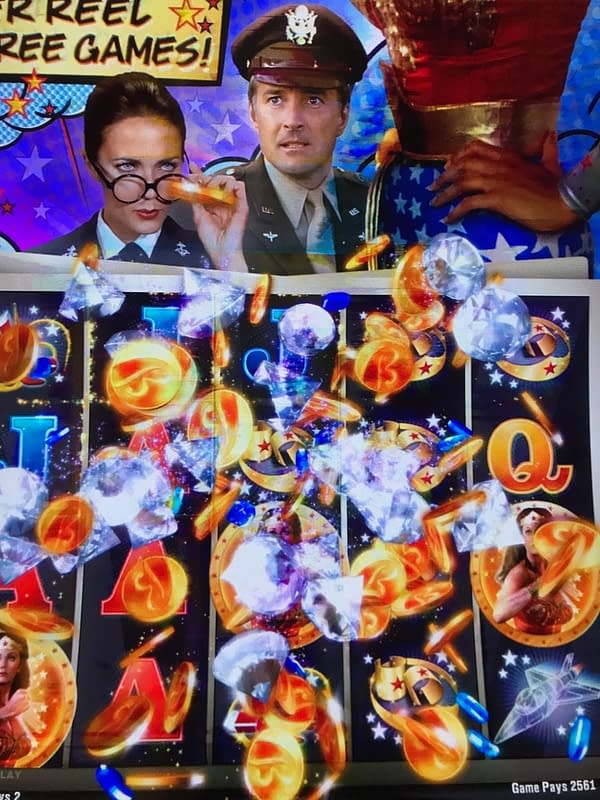 So how did we grow in some areas in 2022? More work. Next year will be even more work with my goal of hosting a weekly podcast to sell material on. Which, of course, will be a learning experience. I hope everyone had a good 2022 and that 2023 is even better.