ComicBooks For Kids Goes to Washington
Mark Weiss writes to Bleeding Cool,
As you know and spotlighted us almost a year ago, ComicBooks For Kids! provides comic books to children in hospitals and cancer centers across North America. Since your article on us, we have provided comic books to over 120 hospitals across almost every state here in the U.S. We have just crossed the 12,000 comics donated threshold and this week alone as a sure sign of increased growth, we will add to that total as we will be sending out over 1.500 comic books to the kids. We are now expanding to add over 500 more pediatric and regional based hospitals to our initiative. Last we started building out graphic novel lending libraries to those hospitals where infectious disease policies permit and we are including foreign language material to ease the burden for those children where English is not their native language.
A couple of months ago, we were approached by the Children's Hospital Association about an advocacy event they were conducting in our nation's capital, Washington D.C., with local lawmakers. Attendees were hospitals, parents, children and other caregivers. The request was for our lawmakers to please continue funding life-saving surgeries for those families that cannot afford extreme medical care and ongoing lifesaving procedures.
And so we were contacted by the Children's Hospital Association and asked if we could help sponsor this event, albeit with comic books for the kids.
I think we will all agree that regardless of our political affiliation, ensuring that every child has the necessary medical care, in some cases to even stay alive is something all of us would support.
And so, our little grassroots effort that we started not even a year and a half ago, and let's be honest, we are still little, has become something more. If you look at the pictures, you will see our logo on the table placard placed there by the Children's Hospital Association right next to the logo of a very large toy manufacturer.
I have included a link below to our Facebook page with more information but have also included the pictures for your readers to view. Please share this with those who you believe should see this and have helped us along the way. And look at what we, the collective industry – Distributor, publishers, retailers, collectors and all are doing together.
We are touching people's lives-I hear it every day. And all of us together are a big part of this.
---
---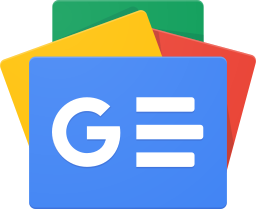 Stay up-to-date and support the site by following Bleeding Cool on Google News today!