Posted in: Comics, Conventions | Tagged:
---
Comics, Censorship, And Turmoil At The Border – The CBLDF Panel Report From C2E2 David Pierce writes for Bleeding Cool from C2E2
I have a confession to make. In my misspent youth, after some rash decisions, I found myself in law school and became a lawyer. Don't worry, I got better. Anyway, though my specialty was criminal law, my love was constitutional law, specifically first amendment law. I wrote a wonderful paper about then Attorney General Edwin Meese's campaign against pornography. (Yes, I'm an old.) So every year that C2E2 has a Comic Book Legal Defense Fund (CBLDF) panel, I find my way to it. This year was no exception.
Betsy Gomez, Editorial Director of CBLDF, led the panel in a look at the state of censorship in 2017. She briefly described the CBLDF's mission as a non-profit organization dedicated to protecting the First Amendment rights of the comics medium. CBLDF's work takes it into courtrooms, classrooms, conventions and libraries all over the U.S. where CDLDF provides legal aid, education, and advocacy to protect the First Amendment rights of the comic readers, creators, retailers, publishers, and librarians.
Gomez next pointed out a key difference between censorship internationally and censorship in the U.S.. Censorship internationally is aimed primarily at creators. Censorship in the United States is aimed primarily at materials. Gomez then touched briefly on several prominent international cases of censorship of creators, including jailed Turkish cartoonist Musa Kart, Malaysian cartoonist Zunar, and Wang Liming (aka Rebel Pepper) a Chinese cartoonist living in exile in Japan. All three individuals are facing pressure from the governments of their respective home countries.
As a segue to discussing censorship in the U.S., Gomez discussed how there is starting to be some turmoil at the border due to the Trump Administration's actions regarding the proposed immigration ban and the proposed measure to have foreign visitors to the U.S. turn over their social media passwords prior to entering the country. Gomez mentioned the U.S. Border Patrol's increased activity with regard to foreign visitors.
As a result of these actions, Australian writer Tom Taylor has decided he won't be traveling to the U.S. for any appearance. According to Gomez, Taylor has stated that he thinks it unfair that he would be able to travel without much fear of consequence because he is a white male while others with similar backgrounds but different demographics could be detained. And speaking of detained, Gomez told the crowd about an incident involving Canadian artist Gisele Lagace who was stopped and searched by the U.S. Border Patrol on Thursday while on her way to C2E2.
The story can be found here. In it, Lagace talks about how she was denied entry into the U.S. because the commissions she booked to for C2E2 were not yet complete and she intended to finish them at the con. The Border Patrol considered this approach to be a statement on her part that she intended to illegally work in the U.S. Her car was searched and she was body searched, fingerprinted, and had her name added to the denied entry list. Lagace concludes by saying she will not be booking any U.S. cons until she is convinced she can enter the country safely and legally.
Gomez then turned her focus to attempts in the U.S. to censor books and other materials. She pointed out that three works of comics were on the American Library Association's Top Ten Most Challenged Book list for 2016. These included This One Summer and Drama in the top two spots on the list and Big Hard Sex Criminals at number 7. Gomez described how the fundamental point of censoring materials is to inflict one's personal standards on an entire community. She added that there had been a rise in legislative activity at the state level aimed at passing laws that would force schools and libraries to require direct parental permission to check out some materials to children. The Republican state legislature in Virginia twice passed laws about preventing sexually explicit materials (without defining sexually explicit) from getting to children without parental approval inspired by one mother's dislike of Toni Morrison's Beloved. The Democratic governor vetoed both bills.
Gomez concluded her presentation by urging the audience to contact the CBLDF if they believe they are witnessing acts of censorship. She also suggested a visit to the CBLDF booth for more information. In response to a couple of audience questions, Gomez stated because CBLDF has such a lean staff, they are not always able to follow-up to ensure ongoing compliance with legal actions and that CBLDF has been in touch with Lagace's current publisher to offer their assistance in any way it may be needed or helpful.
CBLDF is an important organization working on behalf of the entire comics community. For more information, visit the CBLDF website at cbldf.org.
---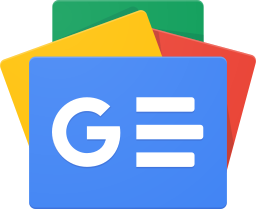 Stay up-to-date and support the site by following Bleeding Cool on Google News today!