Josh Williamson To Write Monthly Batman Comic From December
It's Josh Williamson time! James Tynion IV leaves the ongoing Batman comic with #117 in November. And while artist Jorge Jimenez is staying on the title, it looks like he might have a much-deserved break. In December, the lead writer of Batman will be Josh Williamson, current writer on Flash and Infinite Frontier, with Jorge Molina as the new artist. Josh Williamson tweeted out about the Batman news.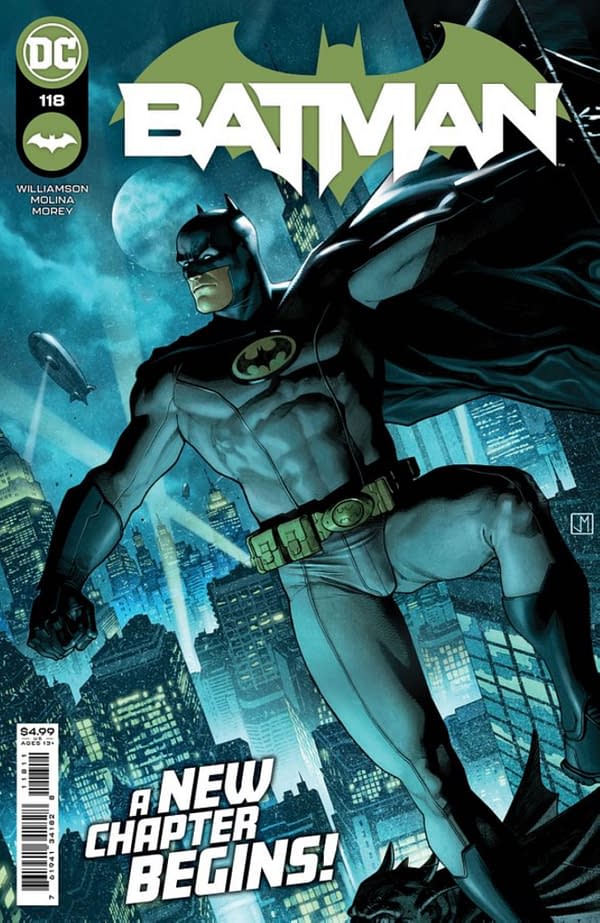 BATMAN #118 IN DECEMBER. I'M WRITING BATMAN! As Batman leaves Gotham, I'm starting a new storyline called "ABYSS" drawn by the awesome JORGE MOLINA! Not talking about this was driving me nuts. Excited to finally share @jorge_molinam's #118 cover with you! The oval is back! We're honoring the plan that the other books in the bat-line are doing while telling a brand-new story for Bruce Wayne as Batman in the DCU. Check out the new villain called ABYSS on the Batman #119 cover for January. #118 is their first appearance. Cover by @jorge_molinam. More BATMAN news & info to come as we get closer to the end of Fear State and #118 in December. AND I have other BIG announcements coming soon that aren't ready YET… The end of 2021 and 2022 are going to be a very busy and wild ride. But for now…a tease…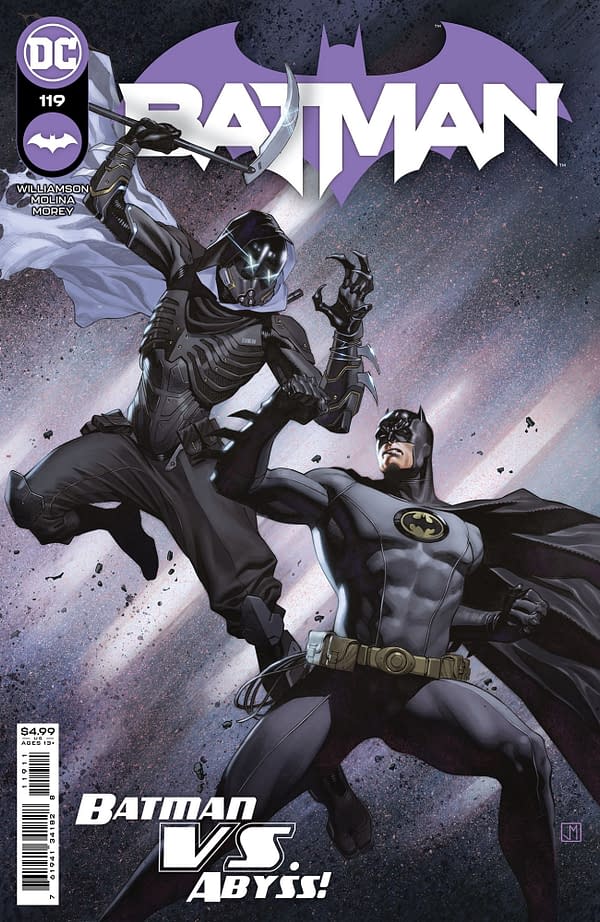 Jorge Molina also tweeted out saying "We co-created this new Batvillan for this story "Abyss" check out his first appearance in January!" Previously, James Tynion IV stated that his Batman run would see Batman leaving Gotham behind at the end of the Fear State run, and this run seems to follow on from that. Batman will also be returning to the yellow oval Batsynbol on his chest that hasn't been since before the New 52, but of course as we know, everything happened, and everything matters.