Next week's Black Panther #13 puts Storm in an awkward position. For one thing, she's supposed to be off in an alternate universe as part of the Age of X-Man event, but instead it turns out she's hanging out in Wakanda, teaming up with Shuri and whatnot. How can Storm be in two places at once? Hey, who are you to question a goddess.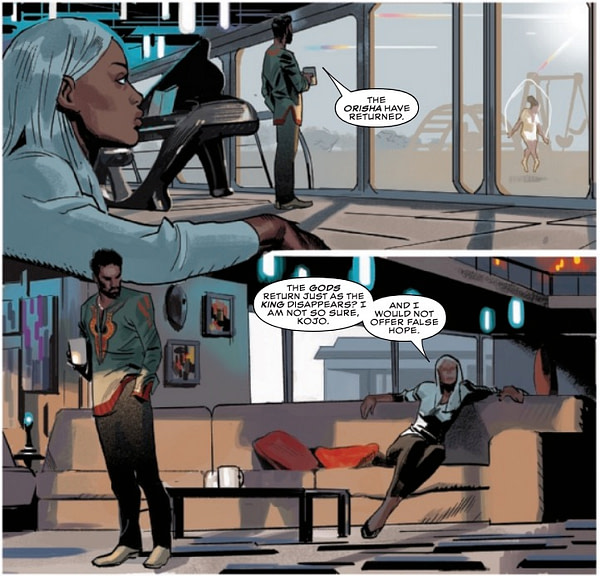 Wakanda has some demands for Storm, a need for her to restore balance to the force.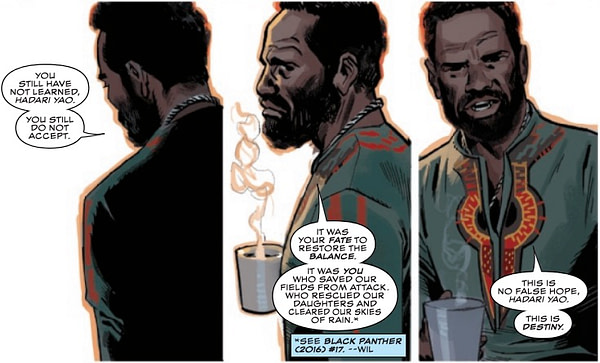 But Storm, it seems, is reluctant, not unlike Luke Skywalker in Star Wars: The Last Jedi. See how we deftly merge in those SEO-friendly keywords?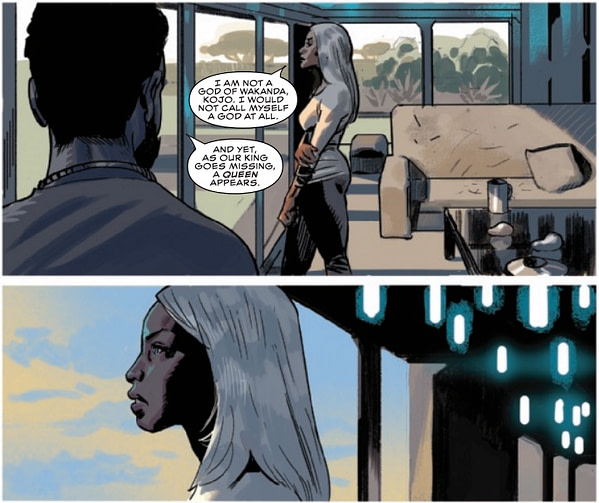 According to Storm, she's already fulfilled her duty. Let someone else save the galaxy… er, Wakanda.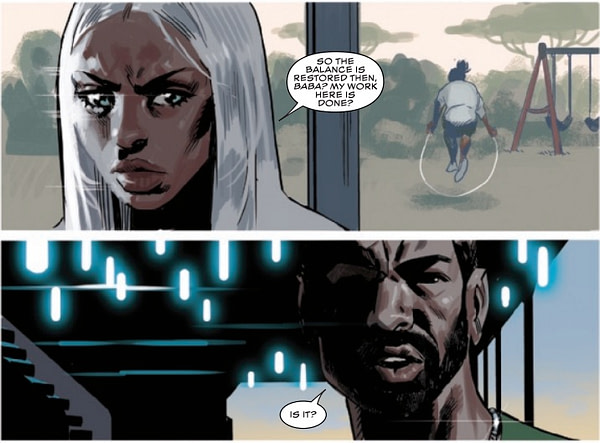 You know, if our entire line of comics were about to rebooted, we'd probably just want to chill in Wakanda and be left alone too.
Black Panther #13 hits stores on Wednesday.
BLACK PANTHER #13
APR190860
(W) Ta-Nehisi Coates (A/CA) Daniel Acuna
A NEW ARC – AND FIRST CONTACT WITH WAKANDA PRIME! "TWO THOUSAND SEASONS" STARTS HERE!
Weeks ago, the Black Panther disappeared on a mission into deep space, leaving behind his country, his family and the woman he loves. Find out at last what Wakanda Prime has done without its king. As the race against N'Jadaka's expansion continues, the goddess Bast makes a dramatic move and T'Challa reaches out for the life he left behind!
Rated T
In Shops: Jun 26, 2019
SRP: $3.99