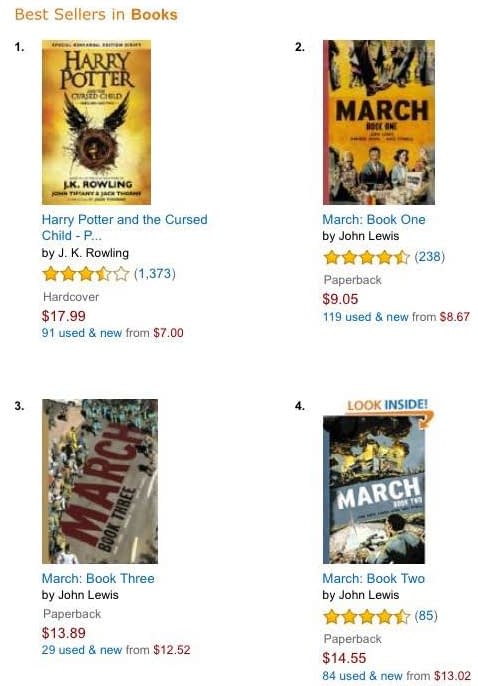 Right now, on Amazon.com, the best-selling book is the script of the Harry Potter And The Cursed Child play.
The next three titles are Congressman John Lewis, Andrew Aydin and Nate Powell's March Book One, Book Three and Book Two, the comic book retelling of the march for civil rights in America from one who was on the front line, and published by IDW/Top Shelf.
The books have had a lot of publicity in recent days too…
UPDATE: You never know who reads Bleeding Cool these days…
"Congressman John Lewis' 'March' Takes 3 of the Top 4 Best-Selling Books on Amazon" https://t.co/jjdSHvkQF7

— Rachel Maddow MSNBC (@maddow) August 4, 2016
Enjoyed this article? Share it!