Aaron Haaland is roaming around C2E2, when what did he walk into but… the Infinity Gauntlet itself. Complete with all Infinity Gems Stones. And perfectly in time for the Avengers: Infinity War movie…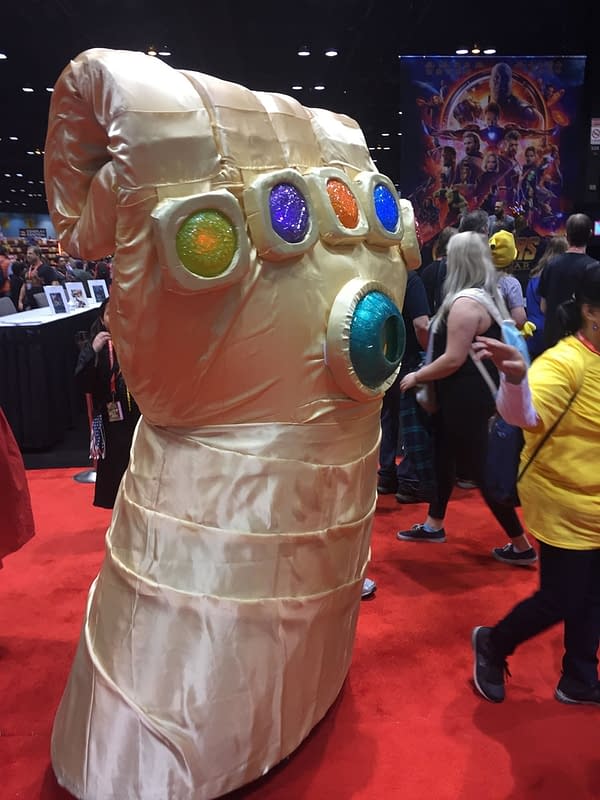 He found a few other cosplayers of note of course, but you cannot deny: the Infinity Gauntlet had to be a standout. Who is inside the glove? Will they contact us and let us know?
C2E2 continue to run in Chicago today and tomorrow. There's bound to be plenty more to come.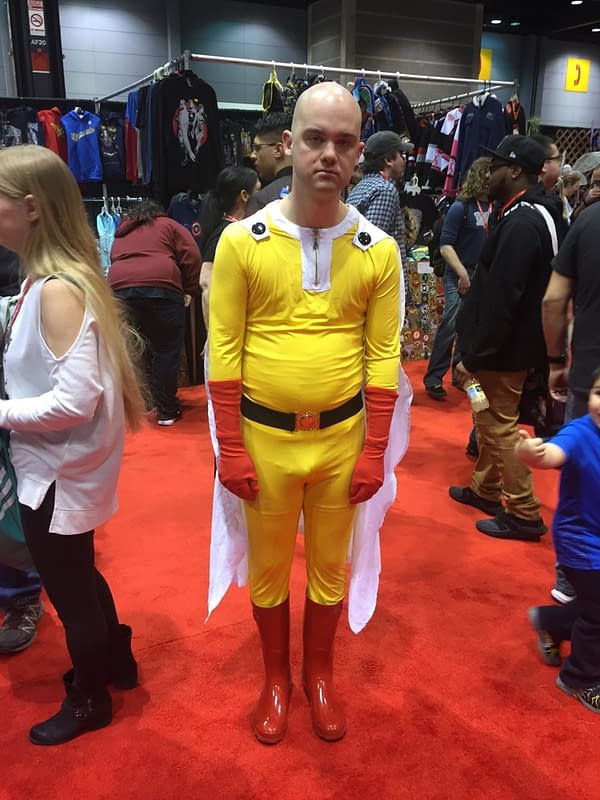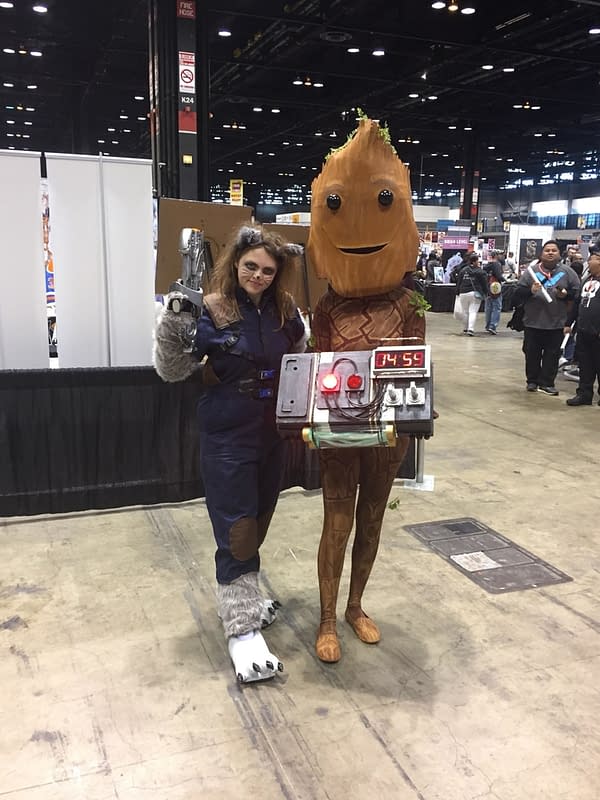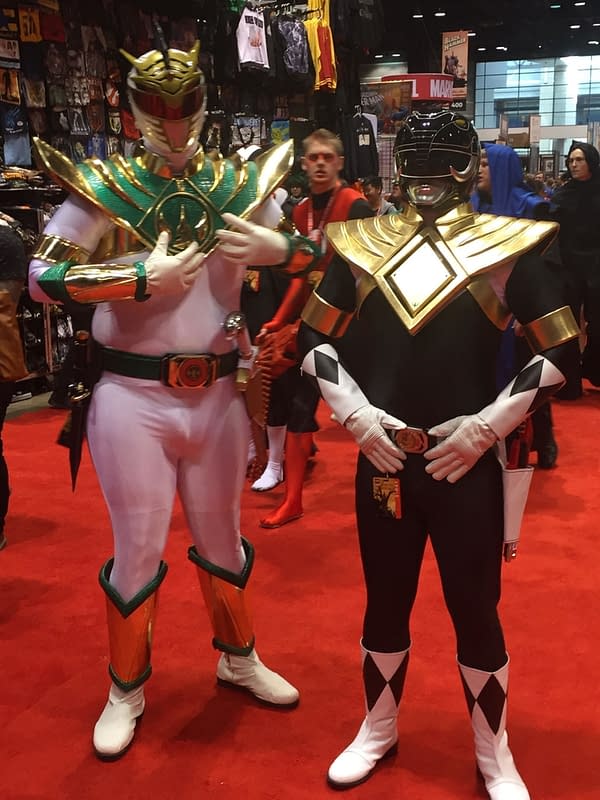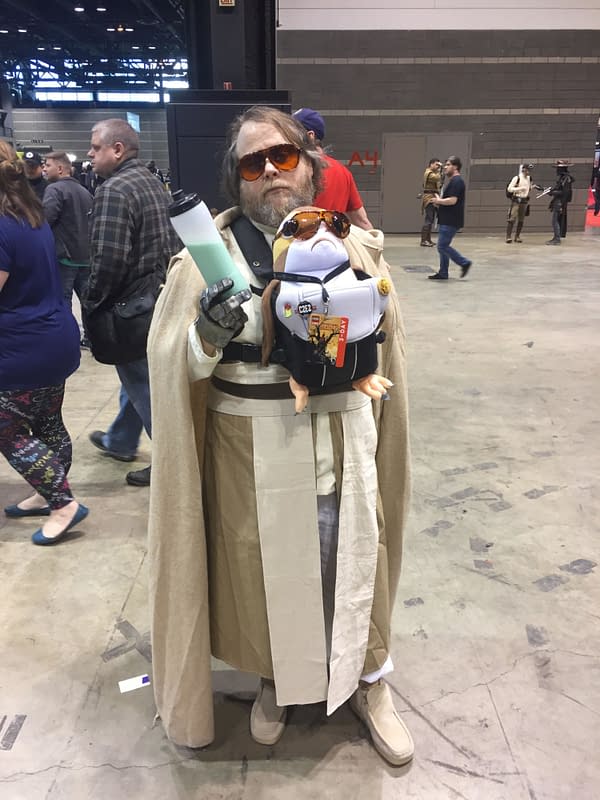 Green milk anybody?
Enjoyed this article? Share it!