Cover Stories: Vampire: The Masquerade, Fire Power and Vampirella
It's Cover Stories time, as a variety of comic book publishers try to get retailers to judge a book by its cover, or lack of one. Vault Comics have managed to recruit David Mack for a couple of variants for their launch of Vampire: The Masquerade. Each issue of the Vampire: The Masquerade will include exclusive material for Vampire: The Masquerade 5th Edition of the tabletop RPG from Modiphius Entertainment. These materials enable readers to play alongside the unfolding comic events in their own in-game chronicles.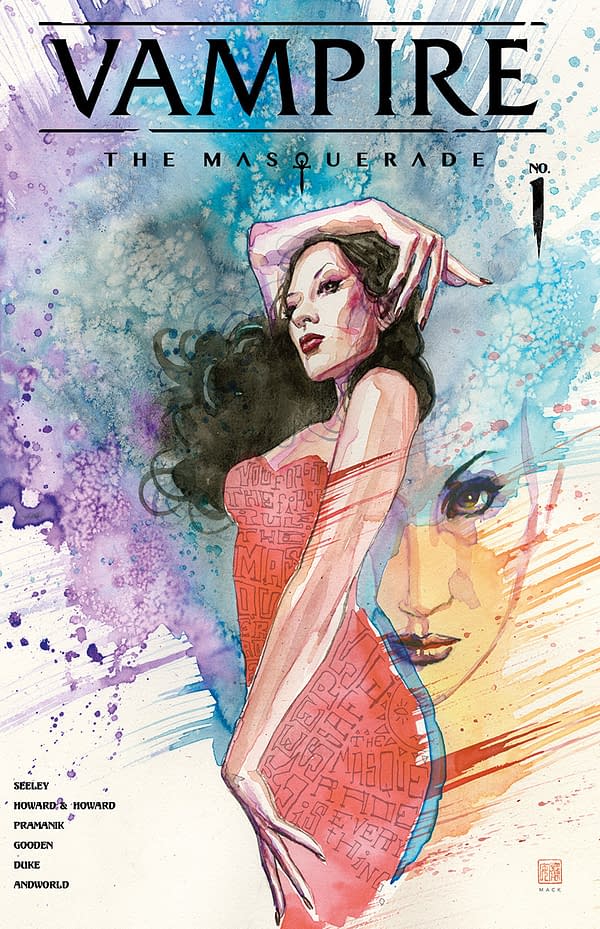 The cover by Mack will come in two different printed variants. The first, in purple and blue, will be a standard, open order variant. The blood red version will be a special, deluxe variant, printed on thick card stock, with silver foiling and spot-gloss highlights, and will sell for $9.99.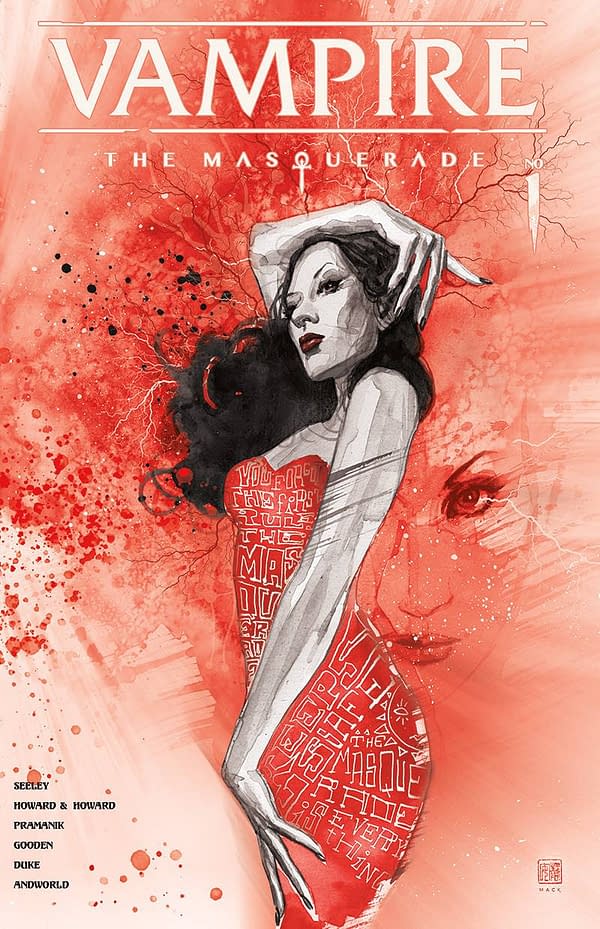 Vampire: The Masquerade is co-written by Tim Seeley, Tini Howard, and Blake Howard, with art by Dev Pramanik and Nathan Gooden, with colors by Addison Duke, letters by AndWorld Design, design by Tim Daniel, and covers by Aaron Campbell, Nathan Gooden, and David Mack. The first issue will hit store shelves on August 5th, 2020.
VAMPIRE THE MASQUERADE #1 CVR A CAMPBELL
(W) Tim Seeley, Tini Howard, Blake Howard (A) Dev Pramanik, Nathan Gooden (CA) Aaron Campbell
From the internationally best-selling World of Darkness universe, Vault brings readers a brand-new Vampire: The Masquerade comic series, Winter's Teeth.
When Cecily Brine, a courier for the Twin Cities Camarilla, takes a mysterious younger vampire under her wing, she's dragged into an insidious conspiracy. Will she be able to escape with her unlife and protect her aging, Alzheimer's afflicted sister, or will she be yet another pawn sacrificed to the Masquerade?
Meanwhile, an Anarch coterie investigates a mysterious killing.In Shops: Aug 05, 2020 SRP: $3.99
While Fire Power #1 from Skybound/Image Comics is changing it launch cover, to a new cover by Chris Samnee and Matthew Wilson, looking like this: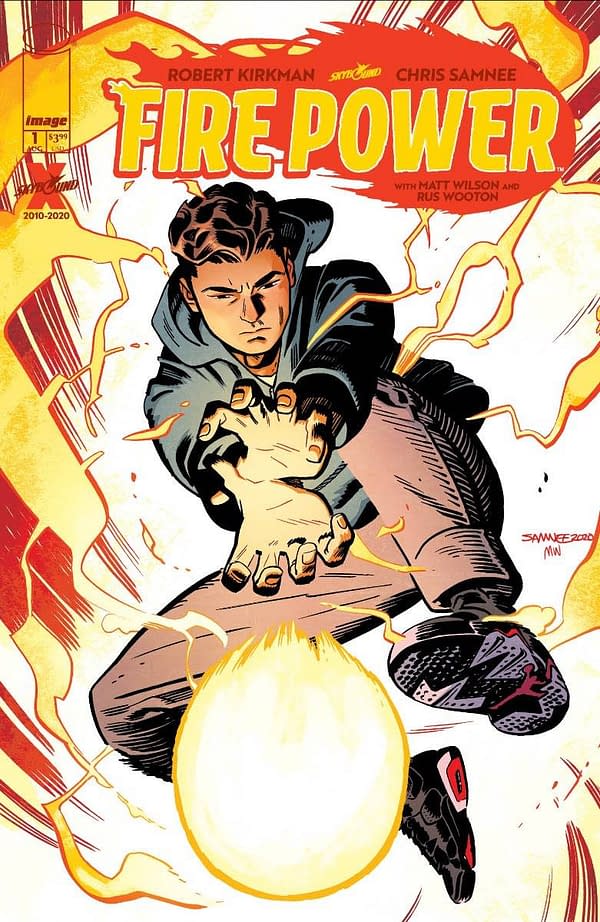 FIRE POWER BY KIRKMAN & SAMNEE #1
(W) Robert Kirkman (A/CA) Chris Samnee, Matthew Wilson
SERIES PREMIERE! ALL-NEW monthly series created by ROBERT KIRKMAN and CHRIS SAMNEE! The one who wields the fire power is destined to save the world, but Owen Johnson has turned his back on that life. He doesn't want the power-he never did. He only wants to spend time with his family and live his life, but unseen forces are at work to make that impossible. Danger lurks around every corner as Owen's past comes back to haunt him.
And Amanda Conner is creating a limited edition Vampirella cover, currently being crowdfunded on IndieGoGo. Just a tease so far…