Creators And Retailers Talk Archie Comics, Kickstarters And Money
Yesterday, Archie Comics launched a Kickstarter appeal to fund their new Riverdale Reborn line. Citing cashflow problems with their new Target/Wal-Mart deal as the factor behind needing to launch a Kickstarter to launch the new line.
A couple of retailers took umbrage at this, but there were other creators and retailers who wanted to talk, including Mark Waid, who laid out the financial realities for the publisher, Jimmy Palmiotti, Colleen Doran, Franschesco (not Francesco Francavilla) and Archie's Alex Segura even weighed in.
Jimmy Palmiotti kicked it off on Facebook, posting,
Jimmy Palmiotti: Up to 17 k in one day….ARCHIE comics is a huge company, with a huge amount of License money coming in and so on, and they took to Kickstarter to make money…why not just set this up on your own archie web site and offer it there? Opinions? I am not picking on them, it just seems weird

Mark Waid: Jimmy, my friend, with all due respect, that's crap and you're not well-informed about that. I love you, brother, but I have a pretty clear perspective on their financials, and from my POV, the damage done to that company by the former owners who lined their pockets rather than put anything back into the business is just horrifying. It's a lot of damage to undo.

Jill Thompson: I'm wondering what their creator equity and royalty policies are. If they have changed since I did work for them…

Franchescho: When 'creators' crowd-fund… I think… "Yay-Team!" When 'publishers' crowd-fund… I think… "Ghetto!"

Kaare Andrews: Could this be a misunderstanding of how Kickstarter works from a large publisher?

David Branson: Can I suggest that Archie do some damage control and explain their situation better? I'm seeing some people (who are good-willed sorts) feeling concerned about Archie using Kickstarter, going on the assumption that Archie is as big a company as it was years ago, and explaining what happened might do a lot to promote goodwill.

Mark Waid: David, I'll pass that along but I'm neither an official spokesperson nor anyone with any real sway. I'm not suggesting that the company's stone-broke or anything; I just have respect for new management that chooses not to run the joint like its robberbaron predecessors who, for decades would rather have bathed in acid than put any of their yacht-fuel money back into that company. I do know that Alex Segura and his team are approaching this with care and are making every effort, near as I can tell, to be responsive to feedback and criticisms. Even from know-nothing morons like Dennis.

Dennis L Barger Jr: Oh the Benedict Arnold of comic publishing and retailing has chimed in, great. Getting called a moron by the guy who has gotten everything wrong about the future of comics is kind of funny. Ready to put a dollar bet on how this will be the biggest and last flop for Archie? How's your thrillbent digital empire going? How are your poorly stocked comic shops that sell more toys than comics going? How is having to cow-tie to writing way too many failing monthly floppies working out for you? And you sold your physical comic collection five years before the biggest boom in back issues? Tell me again how you even know what's going on in this industry Mark? Tell me how I'm exactly a moron Mark and you're not.

Patrick Gerard: There are different disputes here. There's one over Archie being the ones to seek the funding and if they're too big to do this. (I don't care much about this one.) There's one over the reward structure. (I think it's a LITTLE tacky.) There's one over them bypassing retailers. (I don't see any issue with this. Retailers who feel like it's their job to promote books that publishers work out and who talk about partnership a lot strike me as people who have suckered themselves into an abusive relationship with big publishers. And it's an abusive relationship they guilt their abusers into staying in. Just an ugly mess.) There's another dispute over them funding very commercial books they would have made anyway and which they may be releasing at mass retail.

The last one is my main issue. Kickstarter lets you transfer risk without sacrificing equity. I think there has been a failure to explain why not just mainstream but exceedingly mainstream books (to a point where they're going to function as brand ambassadors at mass retail) need or should get a risk transfer like this. The Fox? Afterlife with Archie? Prior to launch those would have made sense. Dilton's Weird Science or Super Duck or even That Wilkins Kid? I can see those as Kickstarters.

What I don't get is trying to transfer risk for your least risky project. I'm not going to even say that's my "beef" with it because "beef" would make it sound like I was legitimately angry with Archie. That's my QUALM. My quibble.

Now, I am a little ticked at Kickstarter for failing to hold their line on not being a store, for not improving tools around some of the most common problems with campaigns, for not really doing everything they can to improve and brand themselves as a platform. And those problems are present in every project but they're more visibly compounded on the big projects. This project would not be quite the way it is if Kickstarter was more hands on with their platform branding. Not Archie's fault though. That's Kickstarter's.

Jimmy Palmiotti: Here is how I feel about the Archie comics Kickstarter: A stupid thing bothers me…I am not comfortable that the person running it has not backed any kickstarters under that name. It is a pet peeve of mine since I am in the business of kickstarters full time and try to support a ton of peoples projects when I can. Maybe they backed a lot under another name, and if so, they should point it out. Yes, staying positive.

Second, it is a lot of money and honestly, if people want it, then why should I care. Good for them if they can make it and hit their goal.Give the people what they want.

Now, I totally understand the retailers' concerns, but I am not a retailer. They know their business better than me, so who am I to speak about it. I will just get these books some day when they come out on line or at my local comic shop. What I will keep backing and promoting are the guys and gals that are putting out their own stuff and working hard to get their voice heard. Archie can do whatever they please, it's no skin off of my back. At the end of the day, I do my Kickstarters my way and they can do theirs their way. I wish everyone the best.

Jesse James Criscione: My major concern is what happens when all the publisher say Hey let's just do a kickstarter, we don't need the retailer. I'm hoping I'm completely wrong on this.

Franchescho: That's an easy one, Jesse… that's when the retailers with their ear to the ground, diversify into "kickstarter fulfillment services".

Diamond charges a hefty premium, because it takes a lot of time and effort into getting the comics from the printer, into the hands of the consumer. And not every creator wants to stuff shipping envelopes all day long.

Adapt …or Die!

Jesse James Criscione: LOL, so you want me to pay full price for a book on kickstarter and then charge a premium on top of that……… Franchesco what I'm I a carnival carnie?

Franchescho: No, you misunderstand me, Jesse. I'm not talking about selling the books… I am referring to you (or any retailer) figuring out how to fill your days.
At which point Archie PR man Alex Segura arrived,
Alex Segura: Totally fair concern, Jimmy. The account for Jon was created to launch the Kickstarter, just to provide background on why it hasn't backed others. I know for a fact a lot of Archie staffers back Kickstarters all the time, myself included.

Colleen Doran: They can totally run a kickstarter and some of us can totally point out their very bad page rates and work for hire agreements that make Marvel and DC look like paradise.

Lisa Trusiani: After ten years writing and story boarding comics at Marvel and other companies, Archie offered me $25/page for full storyboards. I thought I was being nice and offered to do it for $30. They said, no we start at $25. It would have been fun to work on Sabrina, the Teenage Witch, but I just could not do it. So I think if they want to launch a line of comics, go to the bank and take a risk. Their rates have certainly caused creatives to be forced to live in riskier situations.

Jesse James Criscione: ill leave it at this. I just want to sell comic books…… and have the opportunity to do so with all publishers and what they have to offer..that's all back to selling books and watching #starwars

Dennis L Barger Jr: You make em, we buy em, fans buy them from us…any disruption of that is going to disrupt everything (for that publisher anyways). If they want to "change the status quo" then they have to understand we have to adapt as well and change our status quo in regards to them.

Colleen Doran: They offered me a rate that was only $5 per page higher than what I got when I first went to Marvel around 1986. But someone up there can afford a yacht and a Mercedes. OK. (linking a story from 2001)

Lisa Trusiani: Yes, Colleen Doran, agree completely. Let them borrow against their personal possessions.

Torsten Adair: I don't fund Kickstarters because of need, but because of the quality which appeals to me.
Now, how many retailers boycotted Fantagraphics when they funded their Spring catalog?
Pretty much the same thing… both are large publishers with minimal sales via comics shops.

But do what you want. I remember when stores were complaining about Dave Sim's mail order sales for Cerebus trades.
But eliminating your Archie stock when Archie is going to be in the mass market, and you'll have kids stopping by to buy Archie comics you don't have? Guess what…?
What indeed… the debate continues, and Archie has topped $25K so far….
---
---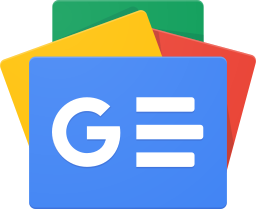 Stay up-to-date and support the site by following Bleeding Cool on Google News today!