There's nothing like a haunted love story. Take the one thing people fear the most, death, and pair it with the one thing we need the most, love, and you have a powerful backdrop for a story. Crema, a forthcoming original graphic novel from ComiXology Originals, is such a tale. #1 New York Times bestselling writer Johnnie Christmas is joined by artist Dante Luiz and letterer/also-writer-just-not-this-time Ryan Ferrier on the new title, which will release on the digital platform on July 21st.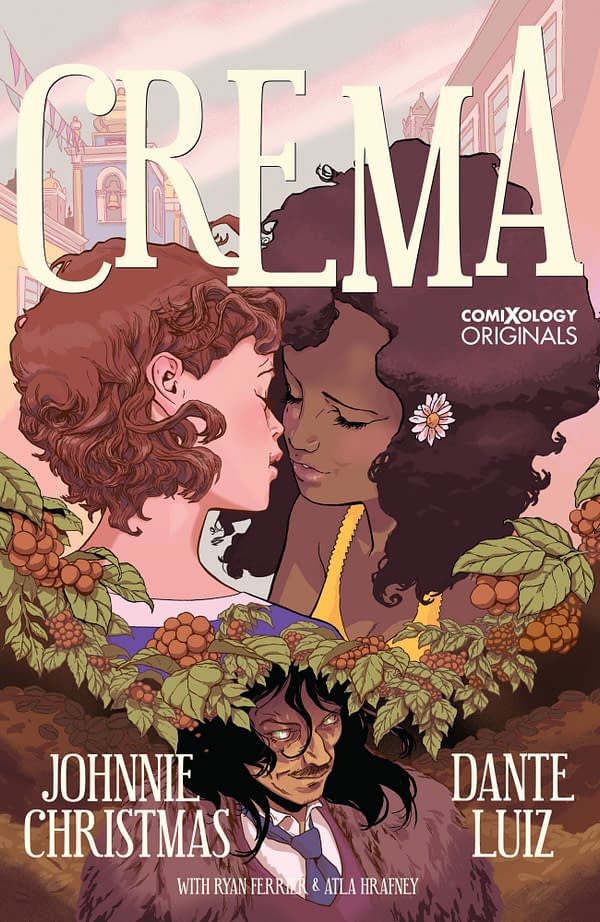 Crema follows Esme, who, like a certain Bleeding Cool writer whose name rhymes with Neo Choir, is terrified of the dark. In an effort to battle whatever unknown threat may lie in the shadow, Esme guzzles coffee day and night in order to stay up. The premise seems like it would need to provide a trigger warning for any freelance writer who may seem a dark reflection of their own behavior within the pages of Crema.
ComiXology, in their announcement, writes:
Esme loves coffee. She works as a barista at a Brooklyn coffee shop and knows everything there is to know about the stuff. But when she drinks too much, she can actually see . . . and talk to . . . ghosts. In fact, Gerry the ghost has been her friend since she was a young child.

Esme often feels invisible, until she meets Yara, heiress to the coffee shop and its coffee bean provider Cherry Mountain Farm. Their world is turned upside down when Esme discovers a mysterious letter written in old Portuguese and encounters the strange ghost of an Old-World nobleman, in the basement of the coffee shop. In the midst of a sexy whirlwind romance, the discovery leads Esme and Yara to the deteriorating (and said to be haunted) coffee plantation in Brazil bringing dark and sinister tidings of unrequited love. Will Yara sell her family's coffee plantation? Will Esme find peace—and an escape from the ghosts that visit her?

Crema is sure to appeal to fans of Neil Gaiman, Laura Esquivel, and Anthony Bourdain. Like the sip of a world class cup of coffee and the first kiss of a new romance, this charming graphic novel will transport you.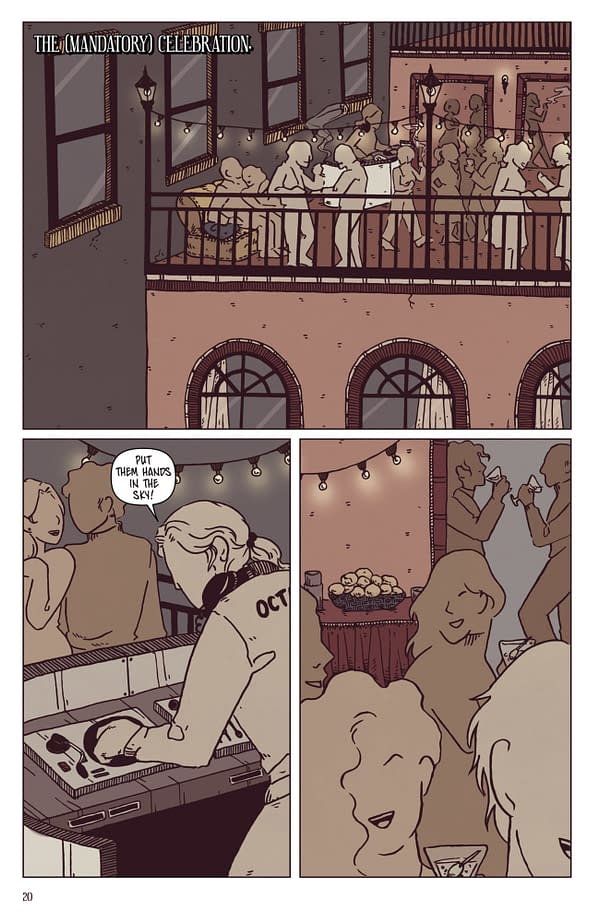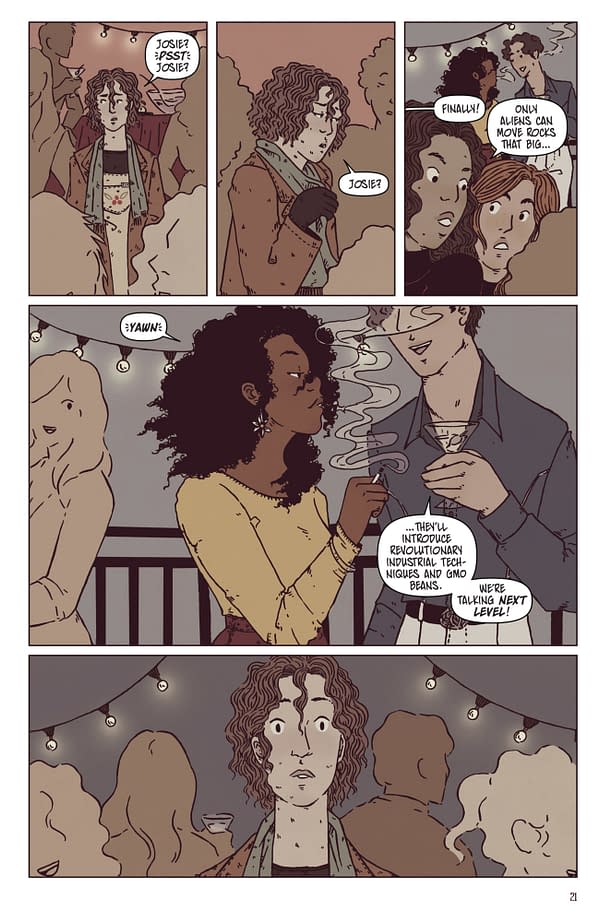 Johnnie Christmas, best known as the artist of Margaret Atwood's Angel Catbird and having the name of a character from a Lifetime movie who you can tell by their first scene will later coyly be revealed as an angel, goes on to say:
"I wrote most of it in coffee shops around Vancouver, pounding copious amounts of caffeine and listening to hours of cafe talk. Dante's art is beautiful. We were going for magical realism and fabulism in the modern context, utilizing color shifts in places to further heighten romance and ghostly terror."
You can meet the dark-fearing, coffee-addicted Esme in Crema on July 21st, at ComiXology Originals.
Enjoyed this article? Share it!