Superstar series creators Cullen Bunn and Tyler Crook are returning to Dark Horse Comics for more Harrow County stories, and they're bringing series newcomer artist Naomi Franquiz with them. In a new four-issue series set during World War II, this creative team tells the story of a ghost choir that causes the dead to rise. Harrow County: Death's Choir #1 hits stores in December.
Check out the press release below.
MILWAUKIE, Ore. (September 10, 2019) – The Eisner Nominated series is back in Tales from Harrow County: Death's Choir. Return to the acclaimed horror series with this new story written by Cullen Bunn (Manor Black, The Sixth Gun) and Tyler Crook (Manor Black, The Stone King), and illustrated by series newcomer Naomi Franquiz (Misfit City, The Unbeatable Squirrel Girl)!

Ten years have passed since Emmy exited Harrow County, leaving her close friend Bernice as steward of the supernatural home.

But World War II is in full swing, taking Harrow's young men and leaving the community more vulnerable than ever—and when a ghostly choir heralds the resurrection of the dead, Bernice must find a solution before the town is overrun in Tales from Harrow County: Death's Choir.

Tales from Harrow County: Death's Choir #1 (of four) goes on sale December 18, 2019, and is available for pre-order at your local comic shop.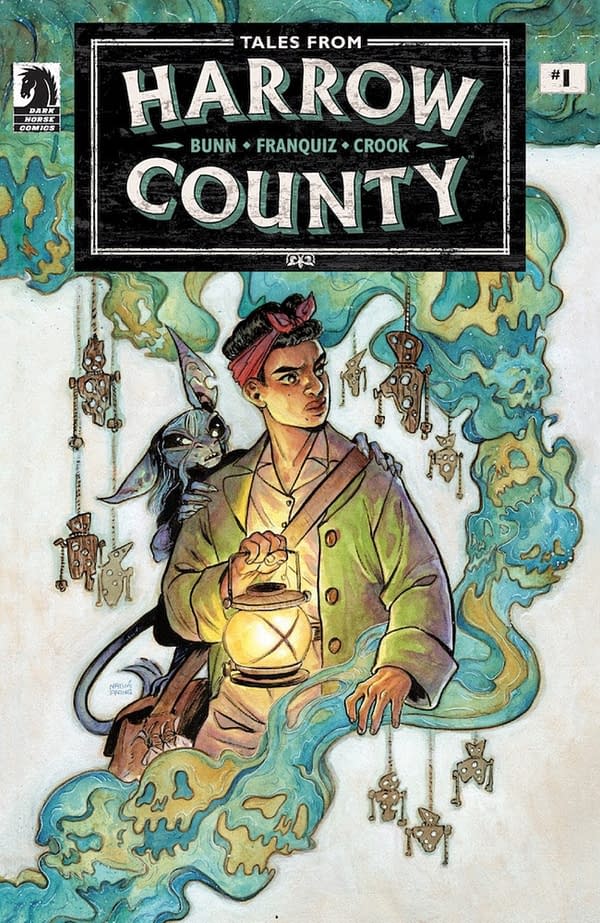 Enjoyed this article? Share it!