Posted in: Comics | Tagged: Blacky Shepherd, Comics, Culleen Bunn, dynamite, entertainment, Pumpkinhead
---
Cullen Bunn Gets Into the Holiday Spirit with Pumpkinhead
Just in time for the Christmas holiday season we have an interview with writer Cullen Bunn about his upcoming Pumpkinhead series for Dynamite Entertainment. Because, as Al Jourgensen says, Everyday is Halloween.
DAN WICKLINE: Horror is a genre where the icons are the killers and the heroes are oft forgotten or replaced. What do you see in the character of Pumpkinhead that made him popular enough to spawn multiple sequels (some TV movies) and connect with its fans?
CULLEN BUNN: First of all, Pumpkinhead is one of the coolest looking monsters to come out of Hollywood in the last several decades. Anyone who saw the creature in that first movie was enraptured by it. More than that, though, Pumpkinhead isn't a beast that just kills for the sake of killing. He is summoned to exact vengeance. The "crime" committed in the first movie is pretty terrible. A little boy is killed and the father summons the demon to attack those who left him for dead. You can see why the father (played by Lance Henrickson) would go to the lengths he did. It gives Pumpkinhead a very human motivation, and I think that gave him a lasting presence in the minds of horror fans. DW: What can you tell me about the story you're telling? Who is our hero and what type of setting are we going to see?
CB: This story is set in the same locale as the original movie (although you don't have to watch the movie to understand this story). A hit-and-run in the county has left a couple of children dead. While the local sheriff is trying to solve that case, the family of the victims resort to drastic measures in order to seek justice. They visit local swamp-witch Haggis and have her call up the demon of vengeance, Pumpkinhead, in their name. Now the sheriff is dealing with an unstoppable monster that will slaughter anyone who gets in his way. But Pumpkinhead's would-be prey aren't going down without a fight. They are familiar with the dark arts of the hills, and they know there are worse creatures than Pumpkinhead to be called up from Hell.
DW: Is there a theme or message you want to convey with this series? What do you want readers to take away from the project?
CB: The very nature of the demon Pumpkinhead lends itself to an exploration of the nature of vengeance. What does it means to desire revenge? What might gaining revenge cost you in the long run? At what point does a little "payback" turn into something for more insidious? So, of course, we lean into that from a few different angles. Since we have a fairly large cast, we're able to get a few different points of view on that. We're also just looking at sin in general. For each of man's evils, a special demon exists. Pumpkinhead is just one, and I think it's going to be interesting to see how different iniquities clash with each other, sometimes in very physical ways. DW: Were you familiar with Pumpkinhead prior to taking on the assignment? What drew you to take it on? How much research into the series did you do before starting?
CB: Pumpkinhead has long been one of my favorite movie monsters. I saw the movie in the theater when it came out. I read every article I could find on the movie in FANGORIA magazine. I special ordered the VHS (back when you couldn't purchase a VHS tape on the cheap) as soon as it was available. Stan Winston (the movie's director and creature's designer) really captured something special with this movie. The weird lighting, the music, the eerie insect-like sound effects. It is a great example of rural horror. When I heard Dynamite was going to do the series, I reached out to throw my hat in the ring to write the title. Research-wise, I didn't feel like I had to do a lot. Of course, I re-watched the original movie. I even watched the sequels. But this is a story I was ready to tell from the word "go".
DW: Tell me about your artist. Who are you working with on Pumpkinhead and what is it about their art that works for the series? Do you know any of the cover artists the series will have?
CB: I previously worked with Blacky Shepherd on the Voltron series I did with Dynamite, and while he did a great job with that, I truly think that horror is his bread and butter. The original Pumpkinhead movie had such a distinct visual vibe, and Blacky has captured that perfectly. He's a die-hard horror fan (like me) and he's really contributing to the direction of this story with his art. Not to spoil too much, but we're creating some new demons that Blacky is just nailing design-wise. I think the guy was born to draw horror. I don't know who is doing the variant covers beyond the first issue (if there are variant covers) but Blacky is doing many of the covers himself.
In addition, each issue will feature a two-page back-up story that I'm doing with Kyle Strahm. Kyle, as you may know, is the co-creator of SPREAD from Image. He's also a huge horror fan, and he's bringing his own visual mayhem (I'm not sure there's a better way to describe it) to a Pumpkinhead story I think readers will love. DW: I like to end the interview by asking the creator to give me that one sentence sales pitch. Why should readers, some of who have never seen the films, pick up this series?
CB: Full of witches and dark incantations, ancient legends and hillbilly conjurings, PUMPKINHEAD is a backwoods horror yarn about a relentless demon called up to seek vengeance on behalf of those who have been wronged.
---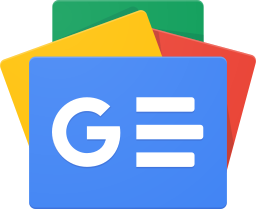 Stay up-to-date and support the site by following Bleeding Cool on Google News today!