Welcome to the sixth daily Lying In The Gutters. A runaround of yesterday's news on the site and what we might expect today. You can sign up to receive it as an e-mail here.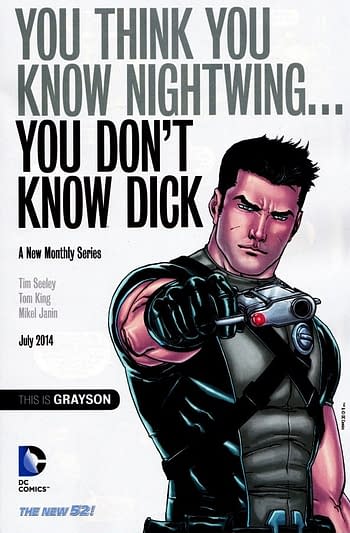 Most-read stories yesterday:
A few comic books were announced
And legal action was being taken…
Today in comics:
New comic book day for the direct market…
Private View – Playful Inversions Exhibition by Frazer Irving, Chelsea Library, London.
Matt Miner at JHU Comic Books, New York, signing Poser #1 from 6-8pm.
George Mann, Dan Boultwood and Chris Wildgoose signing the first issue of Newbury & Hobbes: The Undying, Forbidden Planet London Megastore, 6pm
Gene Ha signing, meet & greet at Chimera's Comics, La Grange, Illinois. 4-7pm.
Comic Book Class hosted by Creatsy Art Studio, Anderson, California 3.30pm
Reads September: Sabrina, Gosh Comics, London 7pm. The Reads reading group will be covering Nick Drnaso's Sabrina, the first comic to make it onto the Man Booker Prize Long List.
Curator's Talk: Who Has the Last Laugh? Discover some of the cartoons and caricatures usually kept in storage. Curator will look at the stories behind the images, some of which go back to the 18th century. Jewish Museum, London, 3pm
Happy birthdays to:
Aaron Haaland, owner of A Comic Shop and Geekeasy in Orlando, Florida.
Comic book artist J.C. Grande, of Red Knight, Unnecessary Evil, Turkey Grove Farms and Shy.
Comic artist and illustrator Jude Vigants
Founder of Sequential app, Russell Willis.
Chip Kidd, comic book designer and Batmanologist.
Vito Lapiccola, director of Comics On Comics.
Enjoyed this article? Share it!