Damage Control: In Wake Of Backlash, David Gabriel Elaborates On Diversity, Says Marvel Gets Both Sides Of Story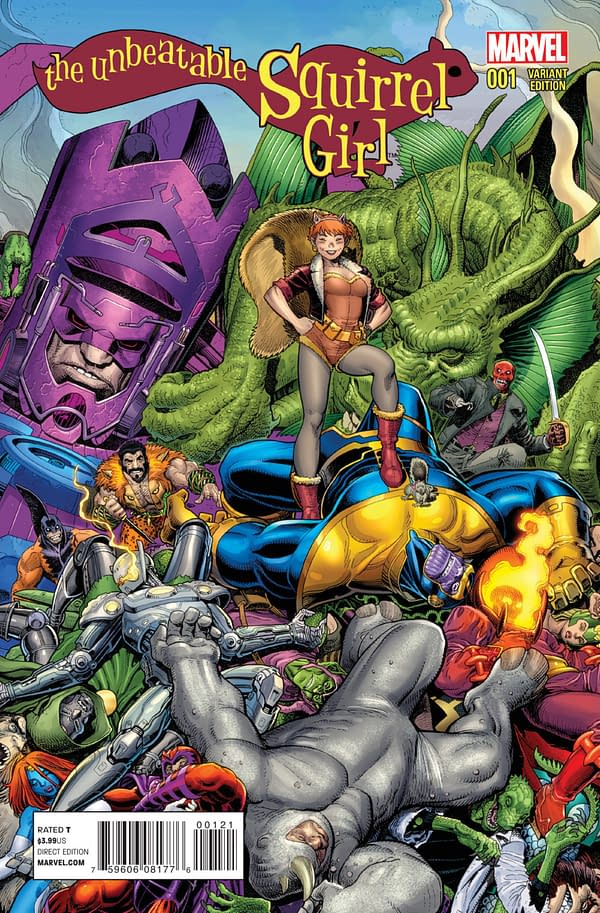 Marvel held a retailer summit this week, and they allowed website ICv2 to attend and report on the conversations had with retailers there. The conversations were almost shockingly candid, with Marvel Senior Vice President of Sales and Marketing David Gabriel and Editor-in-Chief Axel Alonso saying a lot of things that, frankly, a lot of people probably suspected Marvel believed, but never expected them to say out loud in public. You can read about some of those things here. And here. And here. And here. And here. And here. And here. And here. And here. And there will probably be more to come. But the most controversial statements, and the ones that garnered the biggest reaction online, were ones about the sales slump that began afflicting Marvel last October. In an interview with ICv2, David Gabriel said that Marvel heard that people "didn't want any more diversity" and "didn't want female characters out there." Check out the excerpt of the interview below:
Part of it, but I think also it seemed like tastes changed, because stuff you had been doing in the past wasn't working the same way. Did you perceive that or are we misreading that?

No, I think so. I don't know if those customers with the tastes that had been around for three years really supporting nearly anything that we would try, anything that we would attempt, any of the new characters we brought up, either they weren't shopping in that time period, or maybe like you said their tastes have changed.

There was definitely a sort of nose-turning at the things that we had been doing successfully for the past three years, no longer viable. We saw that, and that's what we had to react to. Yes, it's all of that.

Now the million-dollar question. Why did those tastes change?

I don't know if that's a question for me. I think that's a better question for retailers who are seeing all publishers. What we heard was that people didn't want any more diversity. They didn't want female characters out there. That's what we heard, whether we believe that or not. I don't know that that's really true, but that's what we saw in sales.

We saw the sales of any character that was diverse, any character that was new, our female characters, anything that was not a core Marvel character, people were turning their nose up against. That was difficult for us because we had a lot of fresh, new, exciting ideas that we were trying to get out and nothing new really worked.

It was the old things coming back in that time period, three books in particular, Spider-Man Renew Your Vows, that had Spider-Man and Mary Jane married, that worked. The Venom book worked and the Thanos book worked. You can take what you want out of who might be enjoying those three books, but it is definitely a specific type of comic book reader, comic book collector that really liked those three series.
As you can imagine, there was a pretty big response from fans to those statements. And largely, not a positive response. After the comments went viral, Gabriel sent ICv2 an additional statement, walking back the original remarks, and then Marvel contacted Bleeding Cool asking us to post an update ourselves. Of course, we're happy to oblige. Here are David Gabriel's additional statements on diversity at Marvel:
Discussed candidly by some of the retailers at the summit, we heard that some were not happy with the false abandonment of the core Marvel heroes and, contrary to what some said about characters "not working," the sticking factor and popularity for a majority of these new titles and characters like Squirrel Girl, Ms. Marvel, The Mighty Thor, Spider-Gwen, Miles Morales, and Moon Girl, continue to prove that our fans and retailers ARE excited about these new heroes. And let me be clear, our new heroes are not going anywhere! We are proud and excited to keep introducing unique characters that reflect new voices and new experiences into the Marvel Universe and pair them with our iconic heroes.

We have also been hearing from stores that welcome and champion our new characters and titles and want more! They've invigorated their own customer base and helped them grow their stores because of it. So we're getting both sides of the story and the only upcoming change we're making is to ensure we don't lose focus of our core heroes.
---
---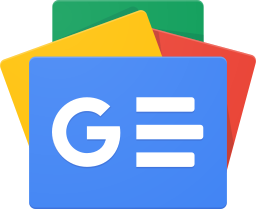 Stay up-to-date and support the site by following Bleeding Cool on Google News today!