For the past few months, Bleeding Cool's readers have been missing the soothing articles of legendary writer Dan Wickline, but fear not, dear readers! You'll soon be able to get your Wickline fix in a new series from Image Comics. Wickline and Phillip Sevy are teaming up for The Freeze, a sci-fi comic from Top Cow about a global event that causes all the people in the world to "freeze," with one man remaining unfrozen to save humanity.
Said Wickline in the press release:
THE FREEZE is a post-apocalyptic survival story where the biggest danger is man's true nature. We strip the world down to one decent person and then give him the power to rebuild society from scratch, not knowing if those he awakens will benefit the new world or indulge their darkest inclinations. It's an intriguing concept to explore as a writer, and Phillip is just hitting it out of the park with his art.
And Sevy:
Great sci-fi is about taking a cool concept and using it as a vehicle to examine the choices, attitudes, thoughts, and prejudices we, as people, have. The premise and its execution in THE FREEZE is what drew me to the project and keeps me fueled as I work on it. I can't wait for people to read it—Dan's written a great book!
And Jude Terror:
Dan! Dan! Why did you leave me behind, Dan?! Take me with you! You know I can letter a comic! Dammit, Dan! Why won't you return my phone calls?!
Look for The Freeze in stores on December 5th, with final order cutoff for retailers on November 12th.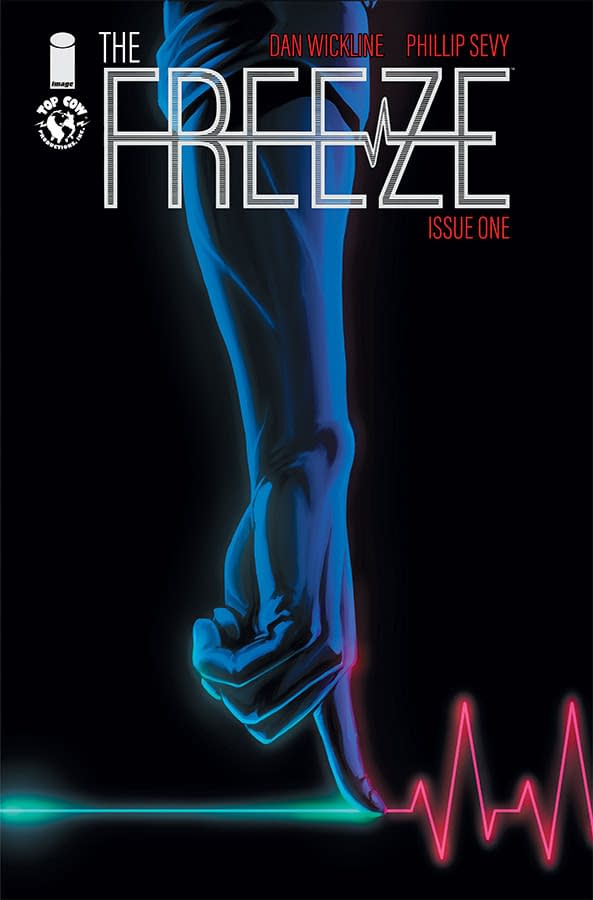 Enjoyed this article? Share it!