Days of Hate #2 Review: A Bleak and Visceral Political Drama
After Amanda's attack on the white nationalist dining haven, the U.S is reeling in the fallout. Amanda herself is lying low with her companion, but her ex-wife, Xing, is helping the government track her down. The investigating agent, Freeman, is eager to get the job done.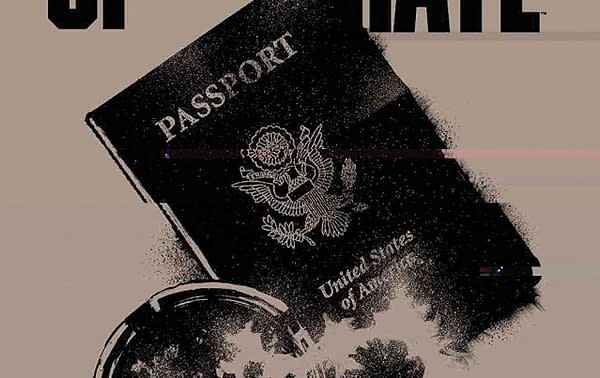 While still leaning heavily into the political allegory, Days of Hate #2 takes a step back to let us get to know the main agents in this drama. We get more casual interaction between our two mains. We see what Xing's day-to-day life is like and the depth of her pains. We see Freeman as the human being he is, making it harder to hate him as the racist law enforcement agent we met last issue.
That being said, the political allegory is still in there, and the comic is far from tentative about calling out political parties and ideologies.
The pacing is quick, and the comic doesn't inundate you with walls of text. The narrative and visual atmosphere is so beautifully oppressive and yet so matter-of-fact that this is a comic best enjoyed with a strong drink. The main dilemma is that the brisk pacing makes the comic pass too quickly. You want it to linger a little more, even if that would clash with its blunt presentation.
Ales Kot continues to be homed in on the political atmosphere of the United States and the world to which we are dangerously close.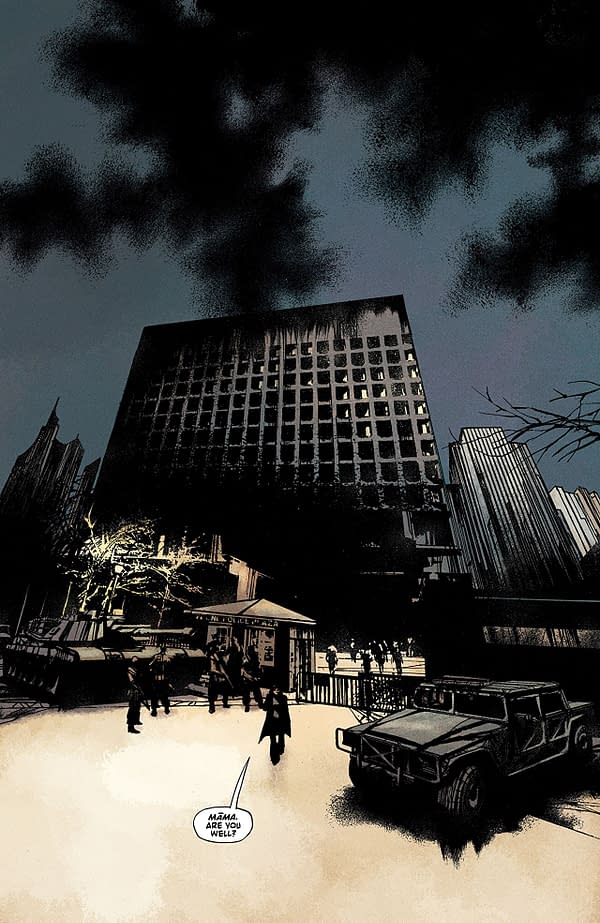 Danijel Zezelj's artwork is dim, gritty, and, to reuse a word, oppressive. This world is bleak beyond measure. Characters are given light detail but are shaded enough to give you impressions of their features. Jordie Bellaire's legendary color work brings it together with dim shades, focuses on grays, blacks, browns, and dark reds. This is a cold comic to look at.
Days of Hate #2 is another unnerving installment to the series. Kot is just beginning to dissect the cultural zeitgeist of America at this point in time, and I find myself both excited and nervous about what he will next bring to life through the talented Zezelj and Bellaire. In any case, this comic comes highly recommended. Check it out.