Posted in: Batman, Comics, DC Comics | Tagged: August 2023, Batman, dc comics, June 2023, Penguin
---
DC Cancels Penguin For June, Delays It Until August
In the new DC catalogue, there is a listing for Tom King, Stefano Gaudino and Scorpio Steele's new series, Penguin #1. Or rather, there was.
---
In the new DC Comics catalogue for June 2023, there is a prominent listing for Tom King, Stefano Gaudino and Scorpio Steele's new comic book series, Penguin #1, with a Penguin #0 reprinting the recent Chap Zdarsky Penguin stories from the Batman series, setting up his new status after faking his death, getting plastic surgery and popping up running a florist in Gotham.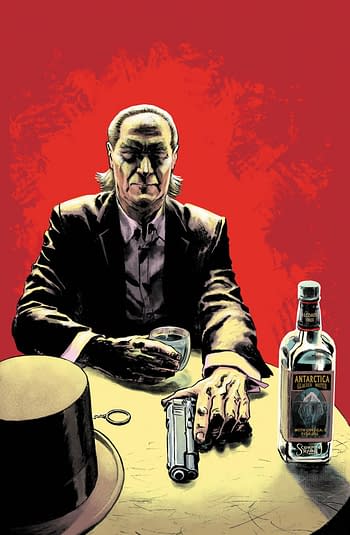 But even as retailers are getting the DC Connect catalogue in question to start working out their orders for three months time, they are being told that DC Comics has cancelled that listing. That both issues will now be resolicited and rescheduled until August 2023. Might this suggest a decided airing date for the HBO Penguin series in August? Well, not entirely, as DC also tells retailers that the new artist for the ongoing comic will now be Rafael De Latorre, whose character designs are below.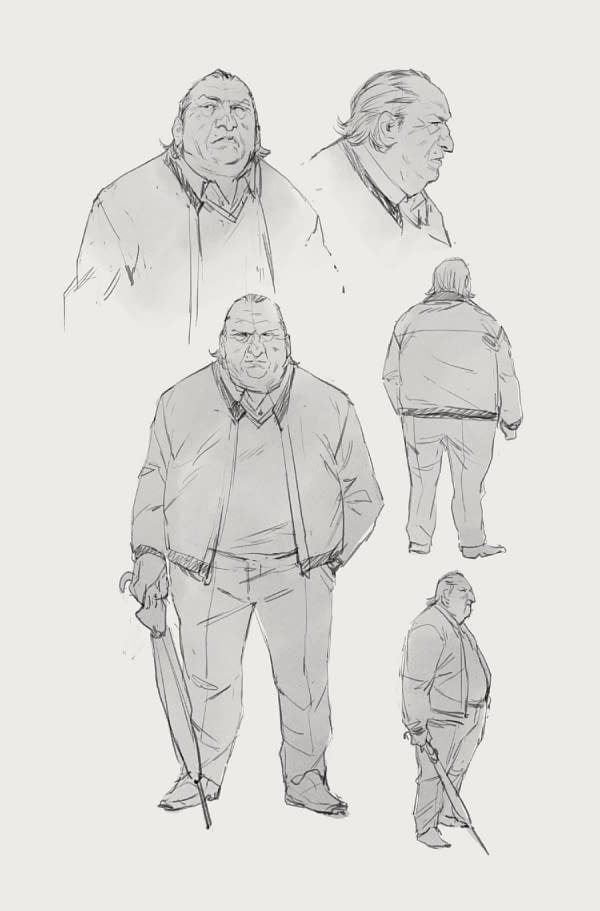 Something has clearly gone down, these are the echoes, the reverberations, the consequences of stuff happening behind the scenes. Do feel free to let Bleeding Cool know if you know more. Here are the previous-now-cancelled solicitations.
THE PENGUIN #1
Written by TOM KING
Art and cover by STEFANO GAUDIANO and SCORPIO STEELE
$3.99 US | 32 pages | Variant $4.99 ON SALE 6/20/23 REVENGE IS FOR THE BIRDS. After retiring to Metropolis following his "death," Oswald Cobblepot finds himself forced back into the unpredictable and violent Gotham City underworld as a pawn for the United States intelligence community! Gotham's criminal element has been evolving since he was last in the city, with his bastard twin children ruling the Iceberg Lounge. And what of the man he framed for his death—Batman? Is the Penguin walking into a death sentence? From award-winning and bestselling writer Tom King (Batman, The Human Target) and artist Stefano Gaudiano (Gotham Central, The Walking Dead) comes a bloody, hard-boiled tale of redemption and revenge!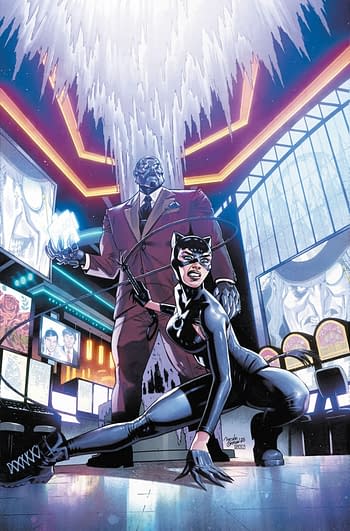 THE PENGUIN #0
Written by CHIP ZDARSKY
Art and cover by BELEN ORTEGA
$3.99 US | 32 pages ON SALE 6/13/23 Following the Penguin's death in the landmark Batman #125, the mysterious Executor has enlisted Catwoman to carry out the departed's last wishes and track down his next of kin. But when the Penguin's heirs start getting murdered, Catwoman will have to find the killer and discover what truly became of Oswald Cobblepot. Collects the Batman #125-127 backup stories by the red-hot creative team of Chip Zdarsky and Belén Ortega!
---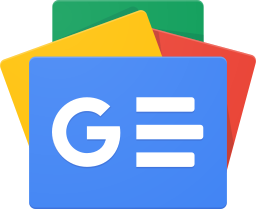 Stay up-to-date and support the site by following Bleeding Cool on Google News today!