DC Comics' April 2020 solicitations reveal that Sandman Universe series The Dreaming will be canceled with The Dreaming #20, calling into question future plans for the title announced at New York Comic Con last October. Writer Simon Spurrier and artist Bilquis Evely were said to be leaving the title after The Dreaming #18, with a new creative team of G. Willow Wilson and Nick Robles taking over with March's The Dreaming #19. DC's March solicits told a different story, with Spurrier and Evely remaining on the title, and the same is true of April's The Dreaming #20… except it's also announced as the final issue of the series.
https://twitter.com/GWillowWilson/status/1180635063387656192
Does this mean plans for Wilson and Robles to take over have changed? Or will they launch a new series continuing the story with a shiny new number one issue?
Perhaps we'll learn more next month.
THE DREAMING #20
written by SIMON SPURRIER
art by BILQUIS EVELY
cover by YANICK PAQUETTE
The unbelievable finale of Simon Spurrier and Bilquis Evely's Sandman Universe epic is here! The citizens of the Dreaming make their final play against the artificial intelligence that seeks to replace them with cold rationality…and the fate of Dream is revealed!
ON SALE 04.01.20
$3.99 US | 32 PAGES
FC | DC BLACK LABEL
AGES 17+
FINAL ISSUE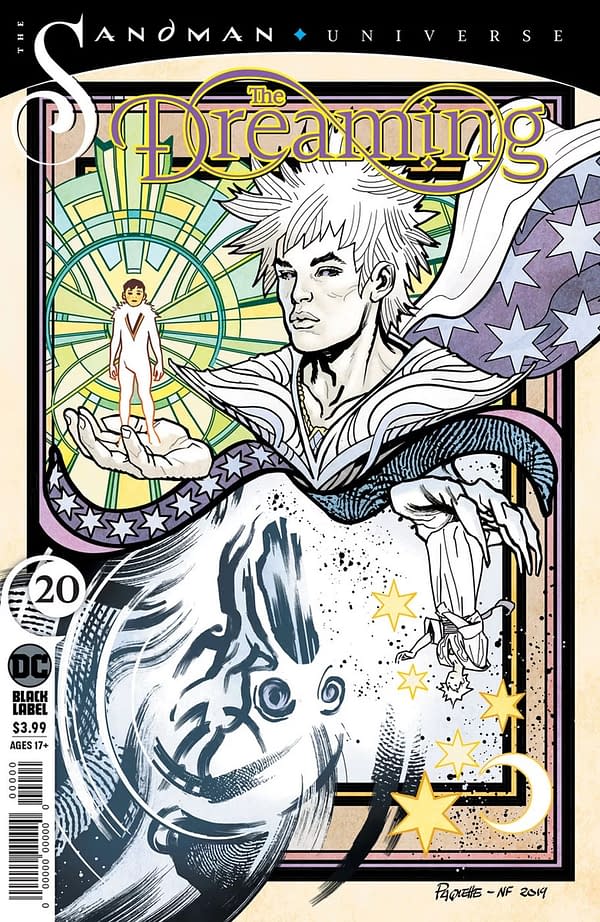 Enjoyed this article? Share it!