DC Comics Cancels Wonder Woman #84
The ongoing Wonder Woman series didn't get a listing in the DC Comics December solicitations. Instead Wonder Woman #83 scheduled for November has been delayed, now scheduled for DC's Massive Week of the 18th of December, and in January, a renumbering as Wonder Woman #750.
But it seems there was a rogue solicitation for a Wonder Woman #84 out there. Which is odd, considering the name of the upcoming Wonder Woman movie.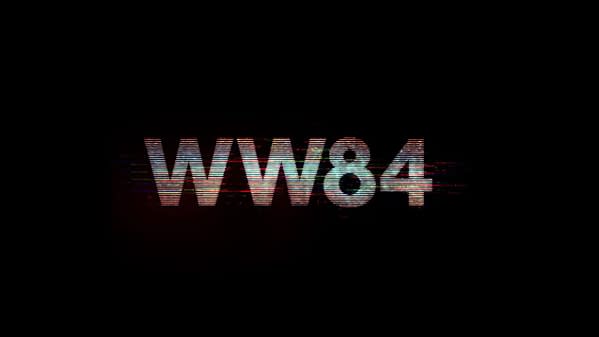 Maybe this will now be part of Wonder Woman #750, maybe it will come after it, alongside the Wonder Woman 1984 movie, but this is what, it seems, was originally intended for December. DC Comics has now told retailers that all orders using it will be cancelled. But this is what it would have been…
WONDER WOMAN #84
(W) Steve Orlando (A) Jesus Merino (CA) Viktor Kalvachev
In the final chapter of "The Wild Hunt," Wonder Woman is torn between two righteous warriors in a battle to protect her patron, Hear, with the lives of every Bostonian on the danger of becoming collateral damage! With Cheetah bent on severing Diana's connection to the gods at any cost, and the Viking Judge hungry for Cheetah's blood in the name of all she's hurt, it's up to Wonder Woman once again to fight like hell to bring peace to all sides. But at what cost? What will she do when she realizes Cheetah, her onetime friend turned bloodthirsty enemy, has been right all along?In Shops: Dec 11, 2019 SRP: $3.99
UPDATE: Turns out Wonder Woman #84 IS Wonder Woman #750 in disguise… and so now we know more about it.
And here is the solicitation for #83 and #750 for January…
WONDER WOMAN #83
(W) Steve Orlando (A) Jesus Merino (CA) Viktor Kalvachev
On the cusp of a new beginning, Wonder Woman must forge a fast alliance with a wild Amazon warrior from her past to halt The Cheetah's malicious massacre! But long brewing tension turns Diana's sister against her, giving the Cheetah her opening to place yet another God to the blade of her God Killer Sword. The kicker? The Cheetah thinks she's helping Wonder Woman!
In Shops: Dec 18, 2019 Final Orders Due: Nov 25, 2019 SRP: $3.99

WONDER WOMAN #750
written by VITA AYALA, MARGUERITE BENNETT, KAMI GARCIA, DEAN HALE, SHANNON HALE, JEFF LOVENESS, STEVE ORLANDO, GREG RUCKA, GAIL SIMONE, MARIKO TAMAKI, and others
art by ELENA CASAGRANDE, COLLEEN DORAN, JESUS MERINO, GABRIEL PICOLO, and others
cover by JOELLE JONES
An all-star 96-page celebration of the Amazon Princess by longtime favorites and acclaimed new voices! In the lead story, Wonder Woman's epic "Year of the Villain" battle comes to a close, leading the way to new challenges ahead. Additionally, this oversized gem tells tales from Diana's past, present and future by some of the greatest storytellers in the business— including Colleen Doran, Mariko Tamaki, the Teen Titans: Raven team of writer Kami Garcia and artist Gabriel Picolo, and legendary Wonder Woman creators returning to the character, including Gail Simone and Greg Rucka! PRESTIGE FORMAT ON SALE 01.22.20 $9.99 US FC DC 96 PAGES