Comic book and TV writer Gail Simone has a habit of writing things that then scream round the internet at the speed of outrage. Which is very, very fast indeed these days. The internet is her tool and her plaything, sometimes both at the same time. Such as her tweet this morning, talking about one of the times when she was invited to a DC Comics Writers Retreat. She posted;
I went to a writers' retreat thingie and an a-list writer suggested we should kill Lois Lane and when some of us objected, he said, "Well, how many action figures does she sell?" and that's when I decided that writers' retreats smell like old wet monkey feet.

— GAIL SIMONE (@GailSimone) November 27, 2019
As well as writing comics and TV, Gail is also known for her Women In Refrigerators essay and supporting statistics that named the trope of writers killing off female characters in order to motivate the male character, a reference that went well beyond comics and the act is now known as 'fridging'. Gail declines to give a year or a name but I understand it was quite some time ago, the person in question is no longer at DC Comics and there was definite pushback in said meeting. And of course, Lois Lane didn't get killed off, now has her own acclaimed comic book series from DC Comics, spinoff novels and an upcoming young readers graphic novel, Lois Lane And The Friendship Challenge from the creators of Lumberjanes and Goldie Vance.
Lois Lane action figure numbers are unknown. But DC Comics does still keep making them. And yes, writer's retreats still smell like old wet monkey feet.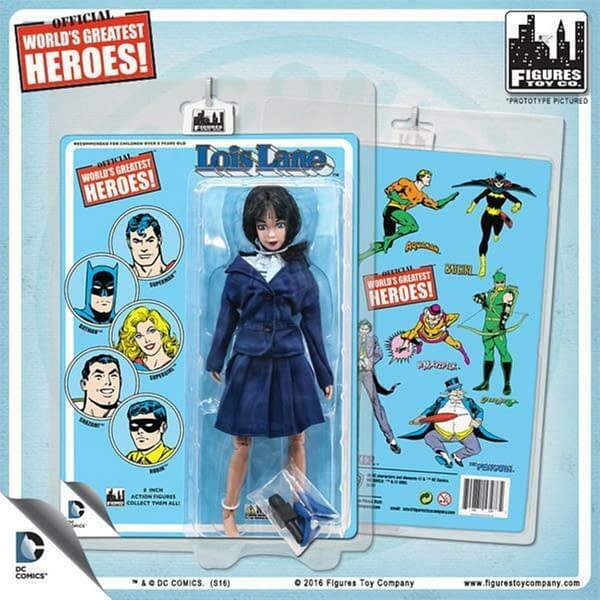 Enjoyed this article? Share it!