When Bleeding Cool got word that there was a bit of a DC Comics line-wide set of creative changes and relaunches, we called it DC's Fresh Start as it seemed reminiscent of Marvel Comics own named Fresh Start.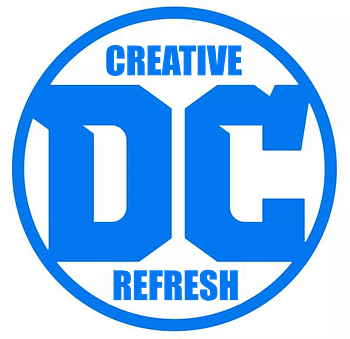 But it turns out we weren't far off.
I understand that internally it's being dubbed a 'Creative Refresh'.
So we get Grant Morrison and Liam Sharp giving us a new Green Lantern #1. Rob Williams is replaced on Suicide Squad by Brian Azzarello. Kelly Sue DeConnick replaces Dan Abnett on Aquaman. We get a David F Walker Flash comic. And probably a Justice Foundation comic from Steve Orlando. Though sadly no Matt Fraction Jimmy Olsen comic – the first issue was written, and I would expect it to appear somewhere in some altered form down the line. Hopefully in Sex Criminals.
Creative refresh, fresh start, shuffling the deckchairs, call it what you will, But advice given to new up-and-coming creators wanting to break into DC Comics may start with 'move to Portland'.
So… what DC Comics title would you like to see creatively refreshed? And I don't just mean John Constantine drinking the bar dry…
Enjoyed this article? Share it!