DC Comics Leaves Diamond Previews Catalogue, Launches Its Own
When Marvel Comics went exclusive with Diamond Comic Distributors a couple of decades ago, after the fall of their own bought-in distributor Heroes World, they clashed against the already-established Diamond deal with DC Comics, where DC got the lion share of the front and back pages of the Previews catalogue every month. So they started their own spin-off Marvel Previews which was included with the Previews catalogue and which they naturally always got the cover.
Well, in a month where the coming covers are Marvel and Image, DC Comics also wants some of the same and apparently their current agreement and lion share just isn't good enough – or maybe not good enough? So DC Comics are starting their own DC Previews catalogue to be shipped and supplied separately with the Previews and the Marvel Previews catalogues, and also to be made available on-line.
The first one will appear in two months time alongside the May Diamond Previews, soliciting comics for July on-sale, and will be available free with each purchase of Diamond Previews.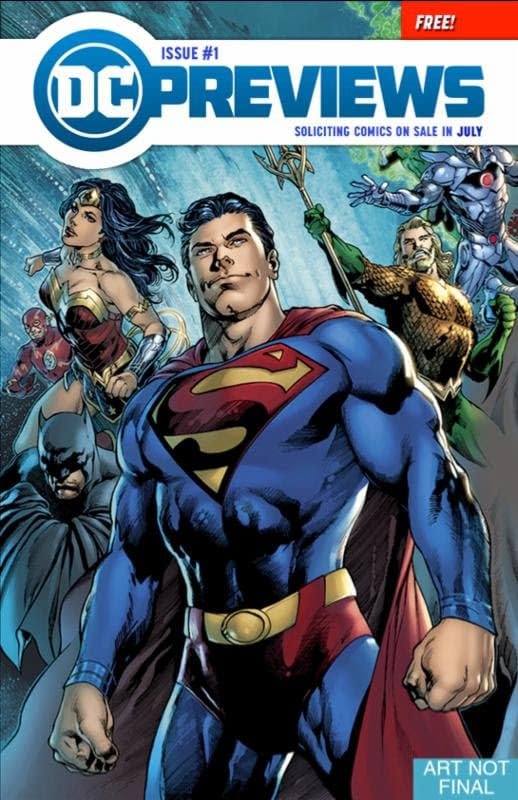 The news was announced at the comic store retailer advocacy group ComicsPRO's annual meet in Portland, attended by a number of comic book publishers. Where DC Comics seemed to go down rather well.
And the transformation of SVP John Cunningham into a passionate force for good seemed to be continuing…