DC Comics March 2020 Solicitations, Arkhamaniacs, Batman, Wonder Woman, Flash, Young Justice, Strange Adventures – Frankensteined
DC Comics' March 2020 solicitations will go up later today. But first, as is traditional, we get a chance to Frankenstein those that have already been let out there in one form or another…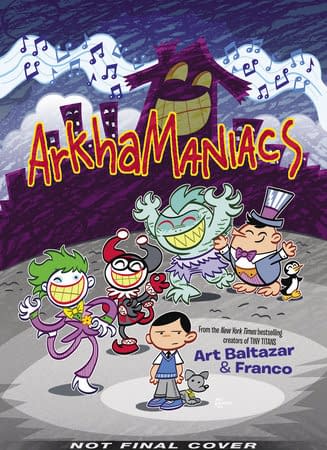 ARKHAMANIACS
ArkhaManiacs is Art Baltazar and Franco providing their unique, cartoony take on a certain apartment building (Arkham) in Gotham City and the people (mostly!) who live there. Young Bruce Wayne is drawn to the fun and excitement he sees going on at Arkham, but to Wayne Enterprises, it's just another property they own. Bruce is determined to find out why Arkham is full of so much fun and laughter. What exactly is going on over there? Time to sneak over when no one is looking…even though it's like the house is laughing at him! HA HA HA! On Sale: April 21, 2020 Pages: 168 Age Range: 8-12 years
YOUNG JUSTICE #14

(W) Brian Bendis (CA) John Timms, Gabe Eltaeb.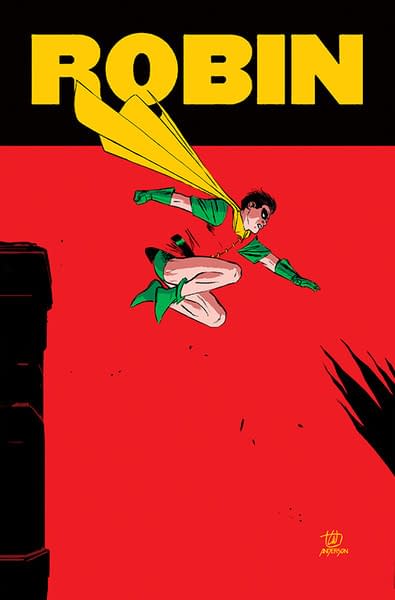 Robin 80th Anniversary 100-Page Super Spectacular. 100 pages $9.99
This instant collectible includes stories from of comics' greatest Robin writers, paying tribute to the character in various guises, including Dick Grayson, Jason Todd, Tim Drake, Stephanie Brown and Damian Wayne. The Talent list for these stories reads like a who's-who list of comic luminaries, such as Marv Wolfman, Tom Grummett, Chuck Dixon, Scott McDaniel, Devin Grayson, Dan Jurgens, Norm Rapmund, Tim Seeley, Tom King and Mikel Janin, James Tynion IV, Peter J. Tomasi, Judd Winick and others.
In addition to a dynamic cover by Lee Weeks, hardcore fans and collectors can also look forward to eight variant covers spotlighting Robin throughout the decades, drawn by some of comics' premiere artists:
1940's variant cover by Jim Lee and Scott Williams
1950's variant cover by Julian Totino Tedesco
1960's variant cover by Dustin Nguyen
1970's variant cover by Kaare Andrews
1980's variant cover by Frank Miller
1990's variant cover by Jim Cheung
2000's variant cover by Derrick Chew
2010's variant cover by Yasmine Putri
An equally impressive collection of artistic talent will honor Robin in a series of tribute images celebrating different incarnations of the character such as Kenneth Rocafort, Nicola Scott, Andy Kubert and Frank Miller.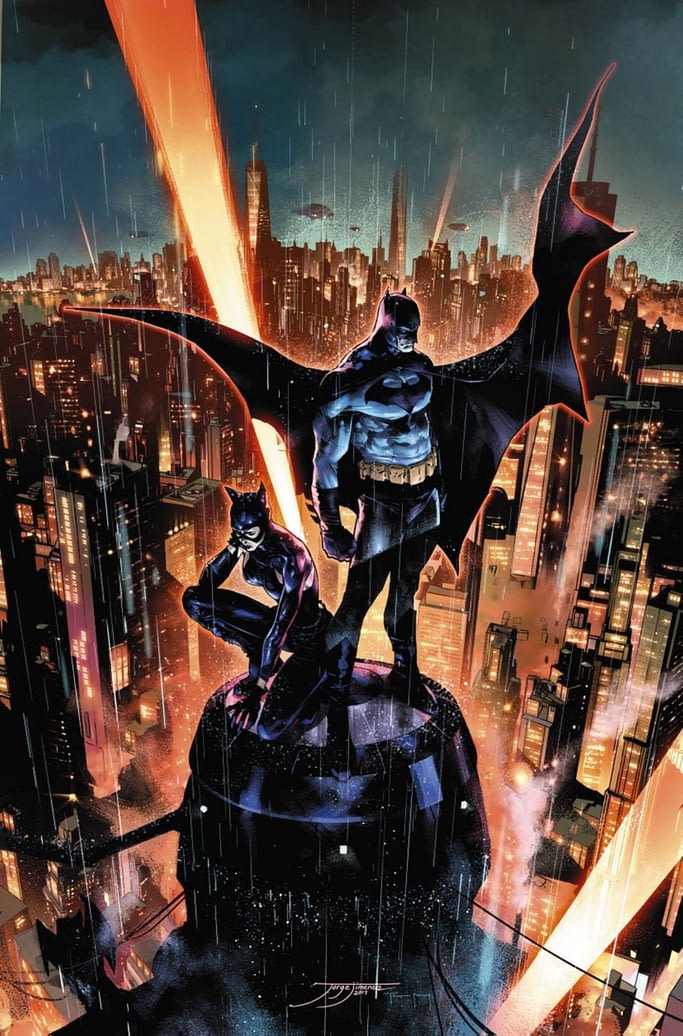 BATMAN #90
written by JAMES TYNION IV
art and cover by JORGE JIMENEZ
The mysterious master criminal known only as the Designer once brought together Gotham City's greatest criminals to plot the perfect crime, and now his plan has been unleashed upon the city in all its might. Batman will go to any length to uncover the grand design, but Catwoman is the one who holds the greatest secret. If Batman wins against the Designer, he will lose everything. ON SALE 03.04.20 $3.99 US | 32 PAGES
BATMAN #91
written by JAMES TYNION IV
art and cover by JORGE JIMENEZ
To save Gotham City, Catwoman will have to commit the greatest heist in the city's history! But hot on her trail are the Penguin, the Riddler, a horde of assassins, and the master criminal called the Designer! And the most dangerous person standing in her way is the man she's trying to save: Batman. And what complications will his arise from his new sidekick, Harley Quinn? ON SALE 03.18.20 $3.99 US | 32 PAGES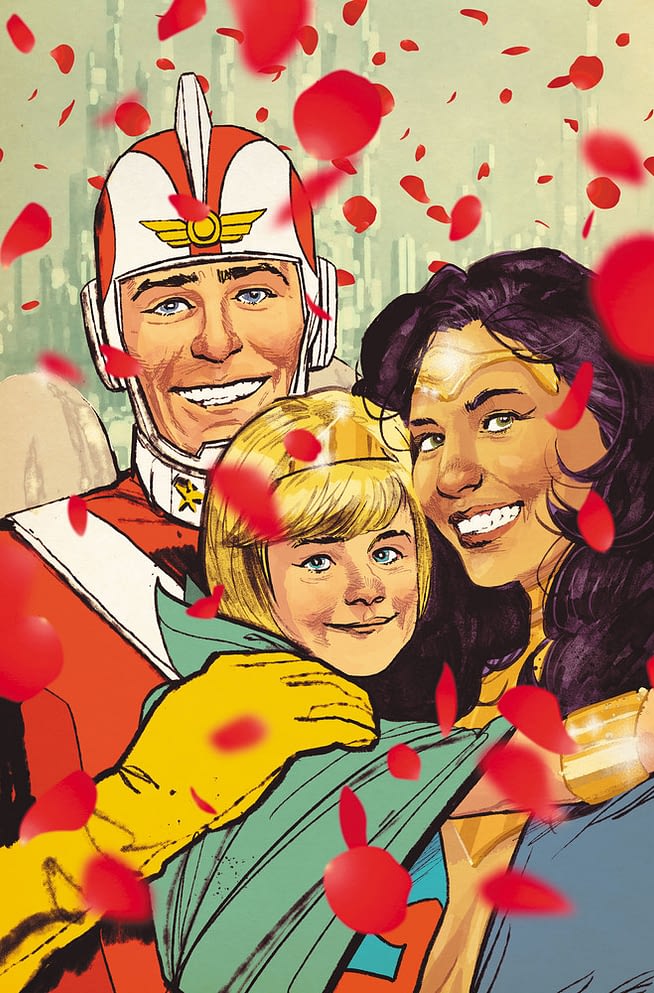 STRANGE ADVENTURES #1
(W) Tom King (A/CA) Mitch Gerads, Evan Doc Shaner
Strange Adventures #1, written by Tom King with art by Mitch Gerads and Evan "Doc" Shaner, edited by Jamie S. Rich and Brittany Holzherr, will hit shelves March 4, 2020, and retail for #4.99. Cover artwork is by Mitch Gerads and Doc Shaner.

Created in 1958 for DC by Julius Schwartz and Murphy Anderson and first appearing in Showcase #17, Adam Strange is the hero of the planet Rann, a man famous throughout the galaxy for his bravery and honor. In King, Gerads and Shaner's Strange Adventures, debuting in March 2020, not all is as happy and nice as it seems, as the decisions Adam made during battles on Rann come back to haunt his family and threaten the entire DC Universe. A story like no other, with 28 story pages in each issue, Strange Adventures is an ambitious, thrilling, shocking, and beautiful 12-issue saga that will push Adam Strange to the breaking point—and beyond!

WONDER WOMAN #753

(W) Steve Orlando (A) Max Raynor (CA) Robson Rocha, Danny Miki, Jae Lee.

Wonder Woman and a new warrior named Valda agree to put aside their differences to hunt a mythical beast bent on destroying all of Boston. Issue #754 takes Wonder Woman off-world to help Princess Maxima, the former ruler of Almerac, retake her throne and restore the planet's peaceful matriarchy.

THE FLASH #751,

(W) Joshua Williamson (A) Rafa Sandoval (CA) Howard Porter, Junggeun Yoon

Continues "The Flash Age" saga as Barry Allen's newest nemesis, Paradox enlists the aid of Godspeed to erase The Flash from existence.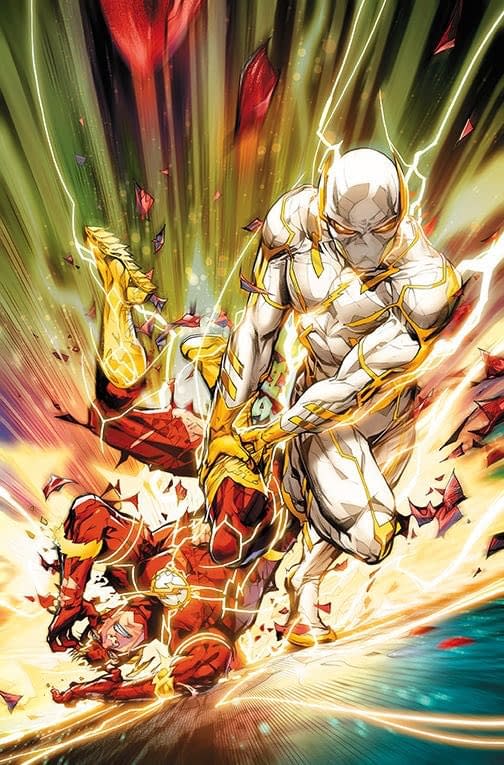 THE FLASH #752

(W) Joshua Williamson (A/CA) Howard Porter

Barry has been exiled to Paradox's realm, outside time and space, where he's confronted by the ghosts of his past.
More to come later today.