The Silencer is an upcoming New Age Of DC Heroes title by John Romita, Sandra Hope and Dan Abnett. It is to be published on January 31st.
SILENCER #1
(W) Dan Abnett (A/CA) Sandra Hope, John Romita
"CODE OF HONOR" part one! She's one of the DC Universe's deadliest assassins…and you've never heard of her. Super-strong, highly trained, armed with devastating and stealthy meta-human abilities, the Silencer is virtually invincible. Or at least she was. After decades as Leviathan's chief assassin, Honor Guest put in her time and managed to get out with her skin intact. Now she lives a normal life with a normal family in a normal house on a normal street. But the past has come back to haunt her in the form of her old employer and a deadly new mission…and Talia Al Ghul won't take no for an answer.
RATED T+In Shops: Jan 31, 2018
SRP: $2.99
Unless that is, you look on Apple iTunes where it can currently be bought, downloaded two weeks in advance.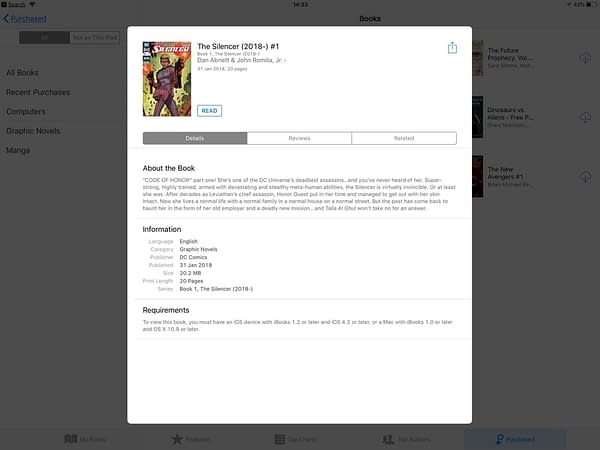 Like I just have.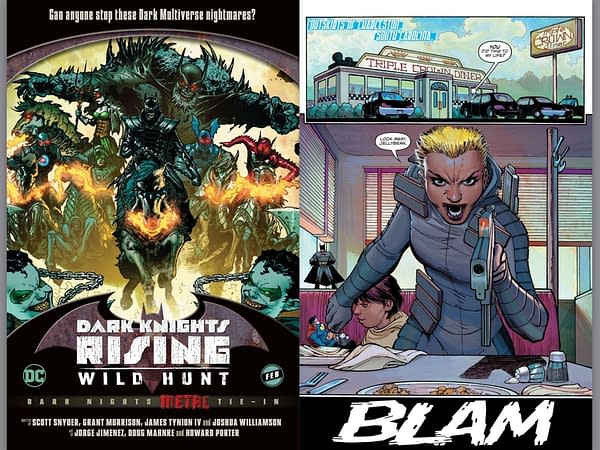 I wonder if it will stay there or be deleted?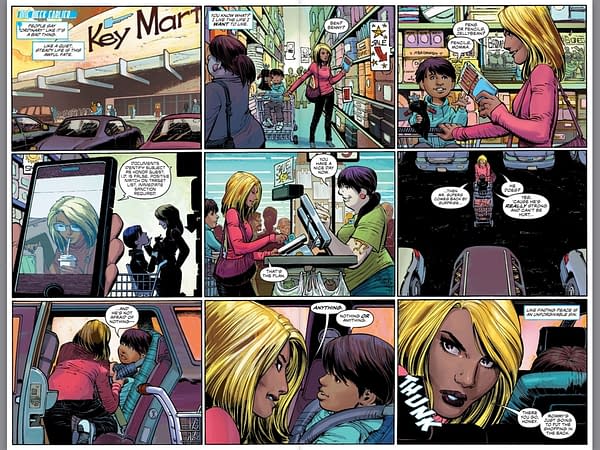 Sadly, the foldout front cover doesn't work quite as well in this version, but at £1.99 in British money, it will also be cheaper than buying it in a comic shop in two weeks time…
You can read an advance review of the comic by Josh Davison who got an even-more advance copy of the comic somehow, ten days ago…
But if you do choose to wait for the fold-out printed version, here are a few sketches to keep you going.
And to look further ahead…
SILENCER #2
(W) Dan Abnett (A/CA) John Romita, Sandra Hope
The world's deadliest assassin thought she was out…but the past won't let her leave! Talia al Ghul's violent disappearance has led to a mystery that could cost Honor Guest the lives of her family, and to defend those she loves, Honor must once again don the mantle of the Silencer! Seeking information from the neutral ground of the assassin's armory, Silencer gets more than she bargained for as the most monstrous forces of the underworld descend for the kill!
RATED T+In Shops: Feb 28, 2018
SRP: $2.99

SILENCER #3
(W) Dan Abnett (A/CA) John Romita, Sandra Hope
"CODE OF HONOR" part three! All Honor Guest, a.k.a. the Silencer, wanted was a little peace and quiet with her family. But as she puts the keys into the ignition of a military-grade tank to survive the complete and total destruction of the cybernetically augmented gang war erupting around her, she can't help but think…what went wrong? Find out for yourself in the finale of the inaugural story arc of the Silencer!In Shops: Mar 28, 2018
SRP: $2.99
Enjoyed this article? Share it!