Earlier this month, we told you about the trouble superstar writer Tom King was having getting his hands on a copy of The Vision, a comic written by Tom King, with art by Gabriel Hernandez Walta and color art by Jordie Bellaire. Apparently, Marvel wouldn't send him a comp copy of the book. King tweeted:
Wife: do we have a copy of the Vision hardcover?
Me: Nah, Marvel's weird with comps.
Wife: Isn't it dedicated to me?
Me: Well, yeah. My part of it is.
Wife: Then it's my book.
Me: Well…
Wife: They need to send me my damn book.

— Tom King (@TomKingTK) January 10, 2018
Apparently, it's a common problem at Marvel, to the point where Bleeding Cool's own Rich Johnston has recommended creators buy their own when they're on sale for cheap.
They were liquidated for a few bucks. Then went out of print and are worth… a few more bucks. I told Gillen at the time he should just order a stack for shows… https://t.co/j9GjttpaBd

— Rich Johnston (@richjohnston) January 10, 2018
Considering comic book publishers rely so heavily on creators to do their own promotion on social media, you'd think a few copies of the book they created would be a small price to pay. Well, at least one comic book publisher seems to agree, but it isn't Marvel. According to King, his wife finally got that Vision book after all, but it was King's editor at DC Comics, Jamie Rich, that sent it to her.
My DC editor, Mr. Jamie Rich, sent my wife a copy. Haha. https://t.co/0vNUSczYbT

— Tom King (@TomKingTK) January 26, 2018
Well, at least somebody is paying attention.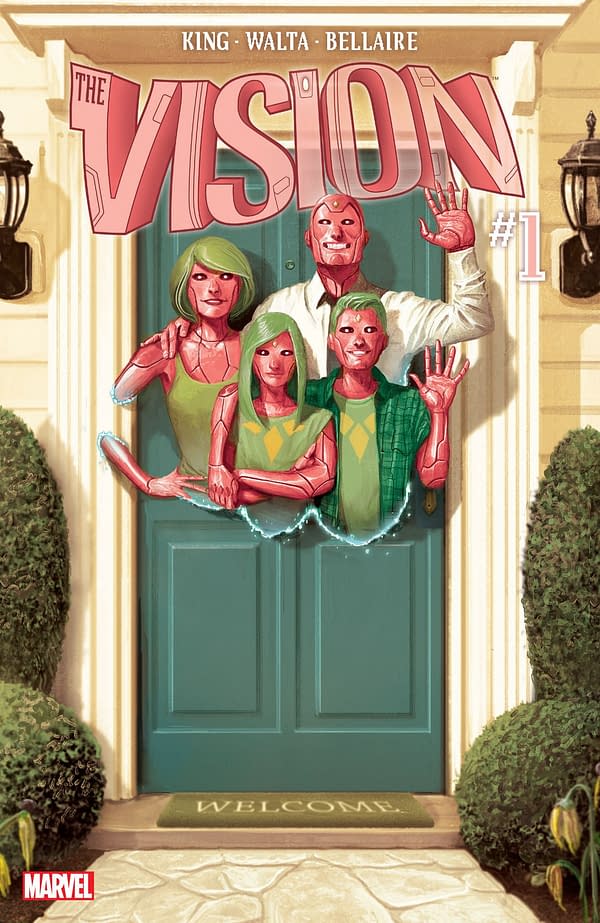 Enjoyed this article? Share it!