DC Unveils Star-Studded New Imprints: DC Zoom for Young Readers, DC Ink for Young Adults
Back in 2017, amidst a shakeup of corporate leadership, DC Comics revealed plans to launch a young readers imprint in 2018. Today in an article in the New York Times, DC revealed that they will not only launch a young readers imprint, but a young adult imprint as well.
With both imprints launching in the Fall, DC Zoom will feature books aimed at middle school kids, while DC Ink will be for young adults. As previously reported, Bobbie Chase will be the executive editor in charge of the imprints. Chase explained the strategy here: "We wanted to go back to what we used to have in comic books: story arcs for younger readers."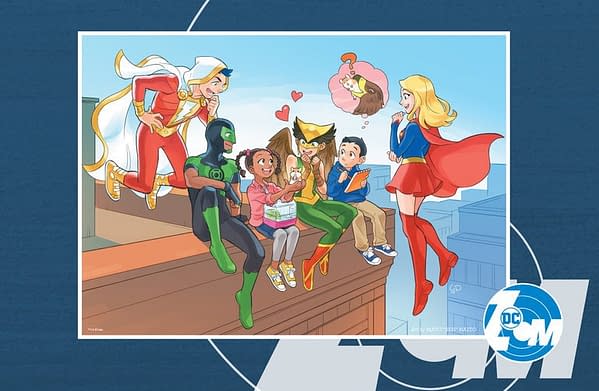 The new imprints will feature some talent from within the comic book industry, but will mostly be filled with existing popular novelists, including Laurie Halse Anderson, Melissa de la Cruz, Michael Northrop, and Ridley Pearson. Pearson will be writing a Super Sons book for DC Zoom which will tackle climate change and feature a new character named Candice who is part of an African dynasty.
Additionally, Mariko Tamaki and Steve Pugh will be doing a Harley Quinn graphic novel for DC Zoom, while Danielle Paige will write a Mera book with popular artist TBD for DC Ink. Superman Smashes the Klan is in the works from Gene Luen Yang, and the first DC Zoom book will be DC Super Hero Girls: Search for Atlantis by Shea Fontana and Yancey Labat, kicking things off with the smash hit franchise.
"If you look at readership in middle grade and Y.A. in general, you'll see a swing on the side of female readers," said DC Vice President Michele Wells, likely earning a spate of angry YouTube videos as the company specifically targets a female audience.
The books will also come in a standard format with a standard price: 128 pages for $9.99 for DC Zoom and 192 pages for $16.99 for DC Ink. Look for these this Fall, and for more information in the coming months.