DC Publishes Wonder Woman 1984, 80 Years of The Joker, City Of Bane Tie-Ins and More Big Books in 2020
A few attempts to find upcoming collections from DC Comics that may not have appeared in many other places – and may indicate upcoming DC Comics publishing plans.
The Wonder Woman 1984 movie directed by Patty Jenkins, written by Jenkins, Geoff Johns and David Callaham stars Gal Gadot, Chris Pine, Kristen Wiig, Pedro Pascal, Connie Nielsen and Robin Wright is scheduled to be released on June 5th, 2020. And we're starting to see how DC Comics will be tying in their comic books and collections ahead of time.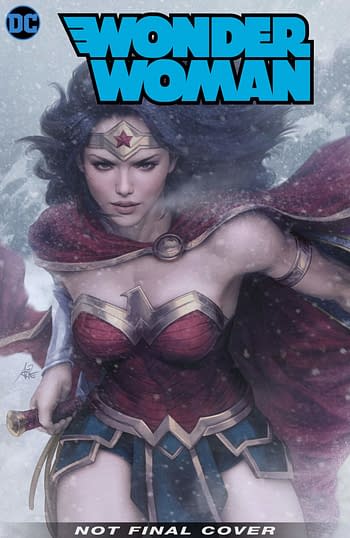 So that the Wonder Woman 1984 Mass Market Trade Paperback will be published April 28th, 2020. 160 pages of Wonder Woman stories collected and aimed at the movie-going public, representative of the character as DC Comics wants her to be perceived…
Prepare for the highly anticipated movie Wonder Woman 1984, the sequel to the 2017 blockbuster hit Wonder Woman starring Gal Gadot, with this trade paperback featuring stories about the Princess of the Amazons from some of the best writers and artists in the industry!

This is the ultimate graphic novel companion collection to the Wonder Woman 1984 movie, premiering in 2020. This graphic novel contains stories from legendary writers and artists, and features Wonder Woman's greatest allies and enemies.
No details yet. But here are a few more with similarly mysterious insides.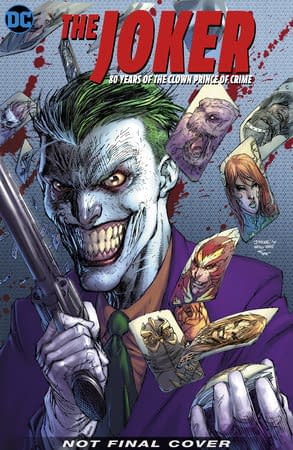 The Joker: 80 Years of the Clown Prince of Crime, May 05, 2020 – 400 pages
DC celebrates the 80-year history of Batman's greatest foe, The Joker! Following the very successful Action Comics: 80 Years of Superman and Detective Comics: 80 Years of Batman hardcovers, DC celebrates the 80-year history of Batman's greatest foe, The Joker! This new hardcover includes The Joker's most memorable appearances, from his 1940 debut in the pages of Batman #1 to more recent capers written by top talents including Scott Snyder, Tony S. Daniel, Paul Dini and more.
Batman: City of Bane Tie-ins Paperback – April 14, 2020 180 pages
Evil has finally won as Batman plunges into the dark vulnerable. Fallen as far as he will ever fall, discover the nature of Bruce Wayne as he claws his way back up from rock bottom.

As everything is falling apart for Batman, everything is falling into place for Bane. His master plan is finally coming together during the best time ever, Batman's downfall. Featuring help from unexpected characters, follow what might be the end for Batman as he crawls back up from the dark to only then reach Bane… who has been patiently waiting for this moment for a long time.
Okay, probably the Batman Secret Files #2… but what else? The rest is a little more effable.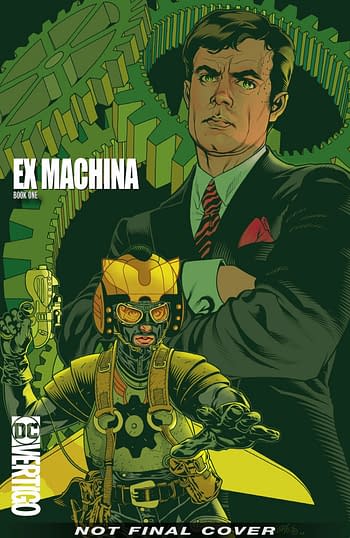 Ex Machina Compendium 1 Paperback – April 21, 2020 664 pages
When a strange accident gives civil engineer Mitchell Hundred the amazing ability to control machinery, he uses his newfound powers to become the world's first living, breathing superhero. But the thrill of risking his life simply to help maintain the status quo eventually wears thin, leading Mitch to retire from masked crime-fighting in order to run for mayor of New York City–an election he wins by a landslide.

And that's when the real weirdness begins.

Before it's over, the lives of Mayor Hundred and everyone around him will be turned upside down and inside out–and the very fate of humanity will turn on his actions. Will the man who stopped the second plane on 9/11 be able to resist the incalculably greater threat now looming on the horizon? Or will he prove to be the ultimate example of the corrupting nature of power?

Science fiction thrills collide with explosive political drama in this critically acclaimed tale from renowned writer Brian K. Vaughan and legendary artist Tony Harris–assembled here for the first time in a single hardcover volume! Ex Machina collects all 50 issues of the Eisner Award-winning title.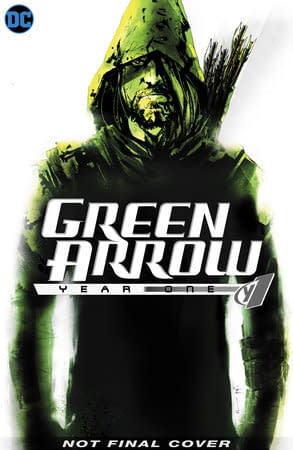 Green Arrow: Year One Deluxe Edition On sale May 05, 2020 | 200 Pages
By Andy Diggle and Jock. After being betrayed by his only friend, Oliver Queen finds himself stranded on a desert island in the middle of the ocean. With only his wits and the tools he can fashion himself, Oliver begins the journey that will one day lead him to becoming the hero: Green Arrow! The definitive tale of how Oliver Queen became Green Arrow is collected in a deluxe hard cover edition for the first time.
Shazam! The World's Mightiest Mortal Vol. 2 On sale May 05, 2020 | 328 Pages
The 1970s adventures of Shazam–Now the star of his very own movie–are collected in color for the first time! In 1973 DC brought back one of comics' most popular heroes: Captain Marvel, also known as Shazam!, whose Golden Age adventures sold in the millions of copies. These new adventures combined the cartoony art of C.C. Beck, the original artist from the 1940s, with the modern, tongue-in-cheek sensibility of writers including Elliot S. Maggin and E. Nelson Bridwell. Collects Shazam! #19-35.
DC First Issue Special Hardcover – Special Edition, April 21, 2020 280 pages
DC collects the 1970s anthology series that featured new adventures from top talents like Jack Kirby and Steve Ditko, and starring DC heroes including the New Gods, Metamorpho and the Creeper.

In 1975, DC brought back the anthology try-out series concept with 1ST ISSUE SPECIAL, which followed in the footsteps of the earlier try-out series SHOWCASE that had introduced heroes like the Flash, Green Lantern, Aquaman, the Atom and more. These never-before-reprinted 1970s stories included new concepts from writer/artist Jack Kirby, plus stories illustrated by Steve Ditko (co-creator of Spider-Man) and Walter Simonson (best known for his work on Marvel's Thor). Along the way, 1ST ISSUE SPECIAL introduced Atlas, Manhunter and Dingbats of Danger Street, all written and illustrated by Kirby, plus the classic fantasy adventure series Warlord, written and illustrated by Mike Grell, while bringing back beloved characters like Metamorpho, the Creeper and the New Gods. Also included are several "off the wall" concepts like the Green Team (crimefighting teenage millionaires!) and the gritty drama of Lady Cop. Collects 1ST ISSUE SPECIAL #1-13.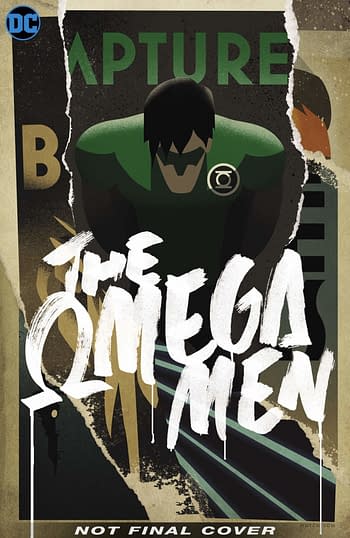 Omega Men by Tom King: The Deluxe Edition Hardcover – April 28, 2020
Award-winning author Tom King's critically acclaimed Omega Men is now available in deluxe hardcover format for the first time ever!

A group of alien freedom fighters pose as terrorists to accomplish their mission, from the mind of ex-CIA analyst Tom King. The Omega Men are back in an all-new series–They've murdered White Lantern Kyle Rayner, and now the universe wants them to pay! Who are these intergalactic criminals–and is there more to their actions than meets the eye?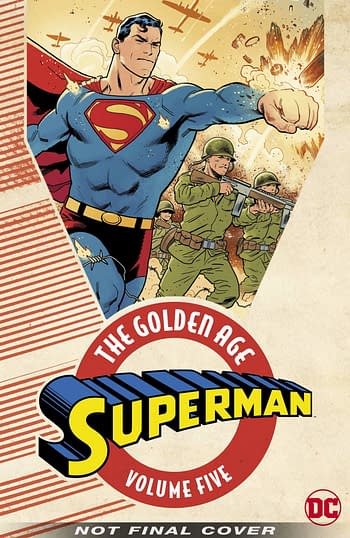 Superman: The Golden Age Vol. 5 Paperback – April 21, 2020
In these tales from the early 1940s, Superman continues to face social injustice as he battles some of his earliest foes, including mad scientist Lex Luthor.

The Man of Steel was in his Golden Age, and with each new story, Jerry Siegel and Joe Shuster were continuing to expand and enrich the world of their still-relatively new creation. In these early adventures, Superman faces the Emperor, whose nonresistance ray enables him to take over the presidency; a renegade scientist who controls darkness; a notorious pirate who has mysteriously returned; Mr. Sinister, who uses a secret ray to hijack entire buildings, and more. Plus, Superman's foe the Prankster makes his debut, and Lex Luthor survives the electric chair! And Clark Kent goes to the movies and sees his costumed alter ego leap into action in an animated cartoon.

Superman: The Golden Age Vol. 4 collects adventures from World's Finest Comics #6-8, Superman #16-19 and Action Comics #48-57.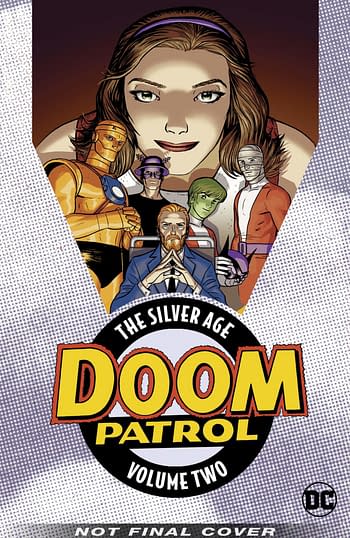 Doom Patrol: The Silver Age Vol. 2 Paperback – March 31, 2020
Out of the Silver Age of Comics came a very different comic book team, featuring a new breed of superheroes. Cast out of society due to their deformities, the Doom Patrol were a group of misfit loners not blessed, but cursed, with unnatural powers. These human oddities–Elasti-Girl, Negative Man, Robotman and the Chief–save the world one strange case at a time.

See them take on such equally bizarre villains like the undying criminal mastermind General Immortus, shape-shifting Animal-Vegetable-Mineral Man, the Brotherhood of Evil and more!

Doom Patrol: The Silver Age Volume One kicks off Arnold Drake and Bruno Premiani's beloved series with tales from The Doom Patrol #96-107, Challengers of the Unknown #48 and The Brave and the Bold#65.