Roman Sionis has been aiming for bigger and better things, moving from caper to caper looking for that perfect score. That's a lot of ambition for someone who was dropped on his head at birth- but you know what they say about going bigger and better, right?
This August, the Black Mask will be shooting his way to the top, looking towards big corporate interests to drum up an even bigger haul. But can he pull off the perfect heist before Batwoman kicks his teeth in?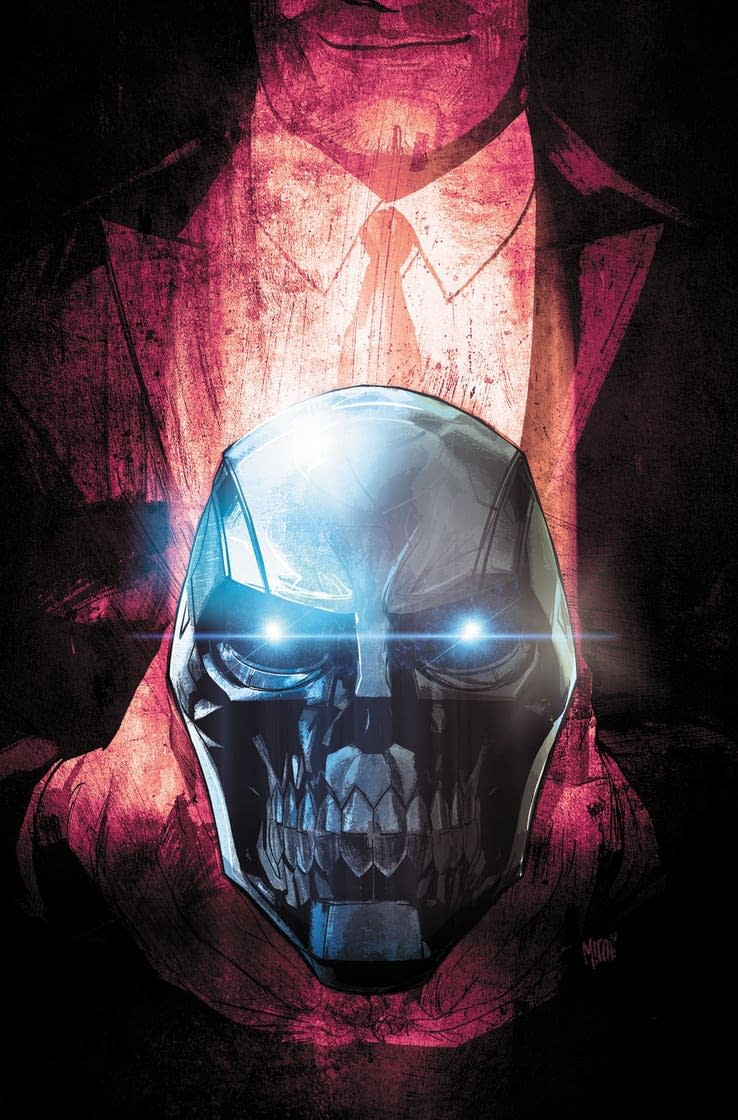 BLACK MASK: YEAR OF THE VILLAIN #1
written by TOM TAYLOR
art by CULLY HAMNER
cover by MITCH GERADS
Black Mask was one of Gotham City's most ruthless crime lords. He had money, power and respect. But after months in the Teen Titans' secret prison, Roman Sionis is finally free. Given a new purpose and new abilities thanks to Lex Luthor's offer, he's found a new racket. Corporate crime not only pays better, but it's far less dangerous. At least until Batwoman discovers what he's up to and plans to put an end to Black Mask's latest power grab. Is Black Mask the same crime boss he's always been, or has time and a new approach made him something far more unstoppable than he's ever been?
ON SALE 08.14.19
$4.99 US | 40 PAGES
FC | RATED T+
It's pretty funny that this title claims that corporate crime is less dangerous! Come on! Could you imagine spending a couple of years, paying back society for your crimes while teeing off at the prison golf course every day? Oh, wait.
This is another cool one-shot for DC's Year of the Villain event, and will be hitting your favorite comic shop this August!
Enjoyed this article? Share it!